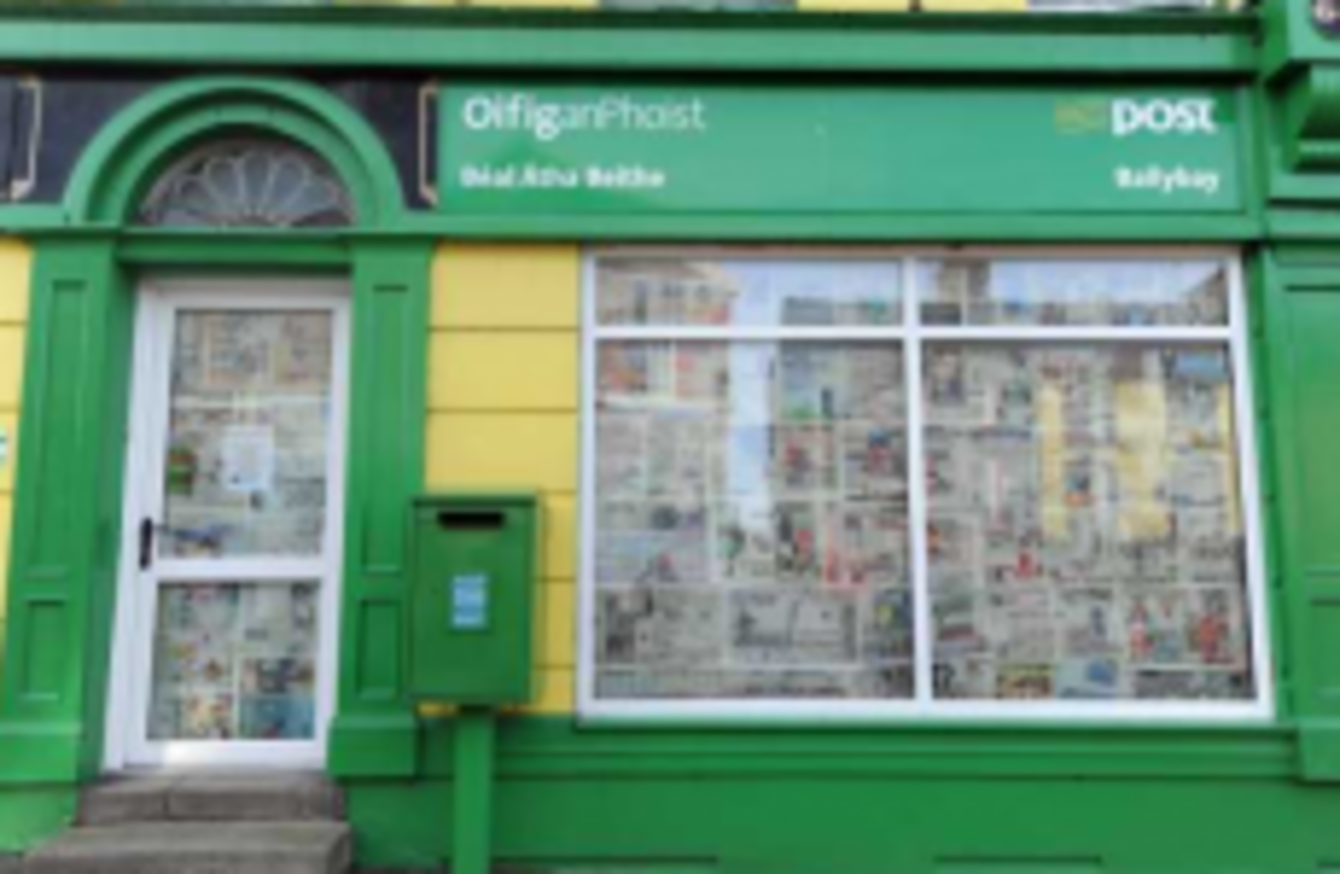 The now-closed Ballybay post office
Image: Laura Hutton/Photocall Ireland
The now-closed Ballybay post office
Image: Laura Hutton/Photocall Ireland
IRISH POST OFFICES are being told to move into a number areas that have nothing to do with post.
Entrepreneur Bobby Kerr has led a group which has authored a report for the Department of Communications which says that post offices can thrive if they move into financial services, social enterprise, public service delivery and white labelling.
The report found that a disproportionate amount of business is conducted in relatively few of the country's 1,140 post offices. Two thirds of all transactions are conducted in just 300 post offices, while another 48% of post offices account for just 12% of total business.
The report says that An Post should fill the hole left in rural Ireland by the withdrawal of banks and should deliver services like motor tax, the electoral register, HSE payments, local authority payments and CAO and exam fees.
It also suggests post offices are better used for social enterprise and that they cross-sell goods from other suppliers.
Kerr says that An Post's reach across the country means it is well-placed to deliver customer services.
I believe that An Post is best placed to provide a customer-led solution for a host of financial and government-related services right across the country.
There has been a slowdown in post office closures in the last five years, with a net closure rate of 24 between 2011 and 2014.