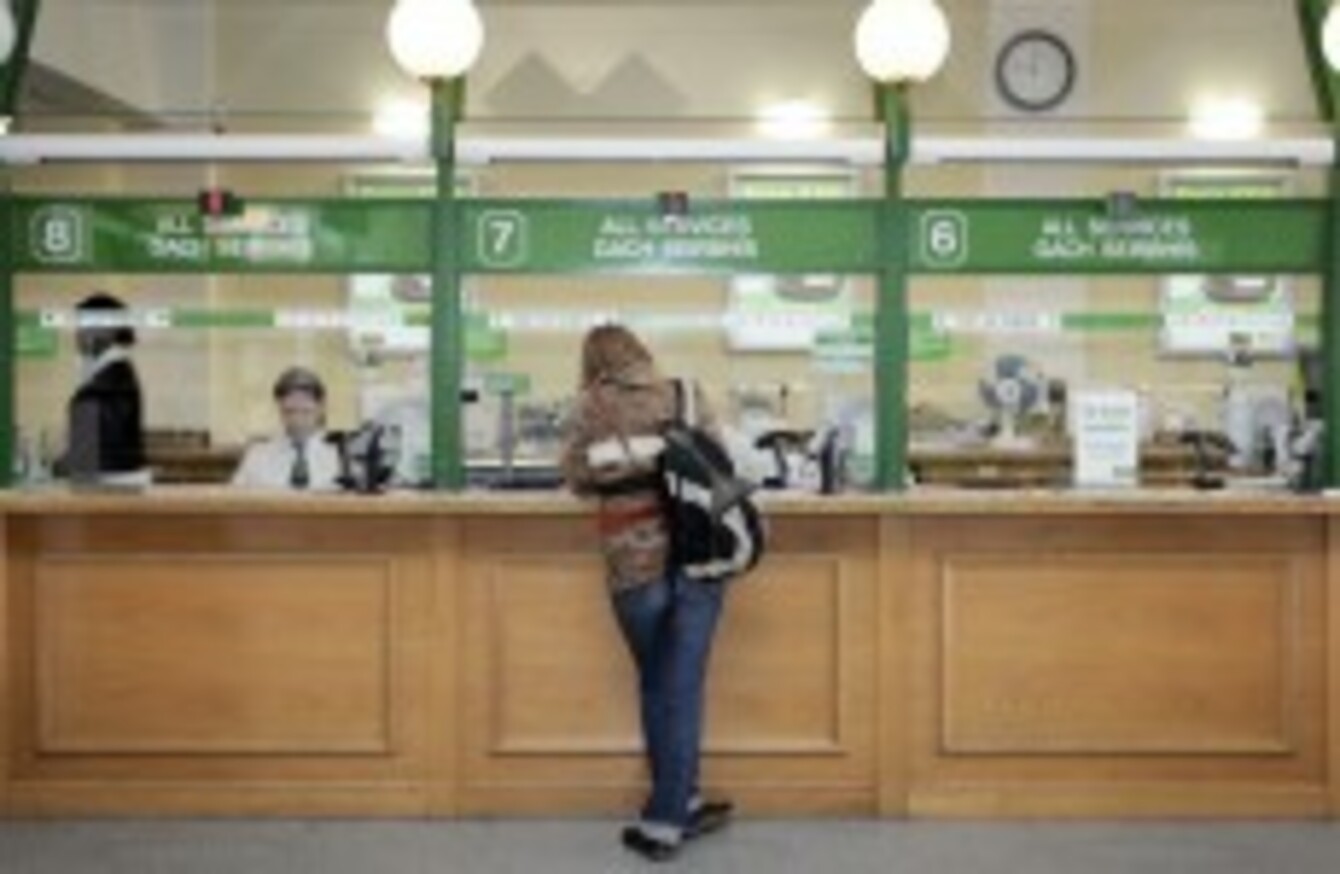 Image: Mark Stedman/Photocall Ireland
Image: Mark Stedman/Photocall Ireland
THE NATIONAL TREASURY Management Agency (NTMA) has reduced the interest rates of An Post savings products in order to compensate for the increase in DIRT tax announced in the Budget in October.
The increase in this tax made savings products at An Post more attractive than at other financial institutions and this is the NTMA's way of addressing it.
In a statement today, the NTMA said the reductions for State savings products will only affect new purchases that take place from today.
They have no effect on the existing holders of savings bonds and certificate, national solidarity bonds or instalment savings, as their rates have already been fixed for the duration of their term.
The rates are as now follows:
The fixed rate for the three-year bond remains at 4 per cent;
Four-year national solidarity bonds offer a return of 6 per cent – down 2 per cent;
The rate for five and a half year savings certificates is now 10 per cent – reduced from 11 per cent;
Six-year savings bonds now offer a rate of 10 per cent – down from 14 per cent;
Ten-year national solidarity bonds now offer a return of 30 per cent- down 5 per cent.
The agency also announced a change to the variable interest rate used to calculate the prized fund for bonds, which is now 1.6 per cent and the number of weekly €100 prizes is being cut in half from January 2014.
A spokesperson said the new rates "reflect the reductions in interest rates in the savings market and in sovereign bond yields generally".