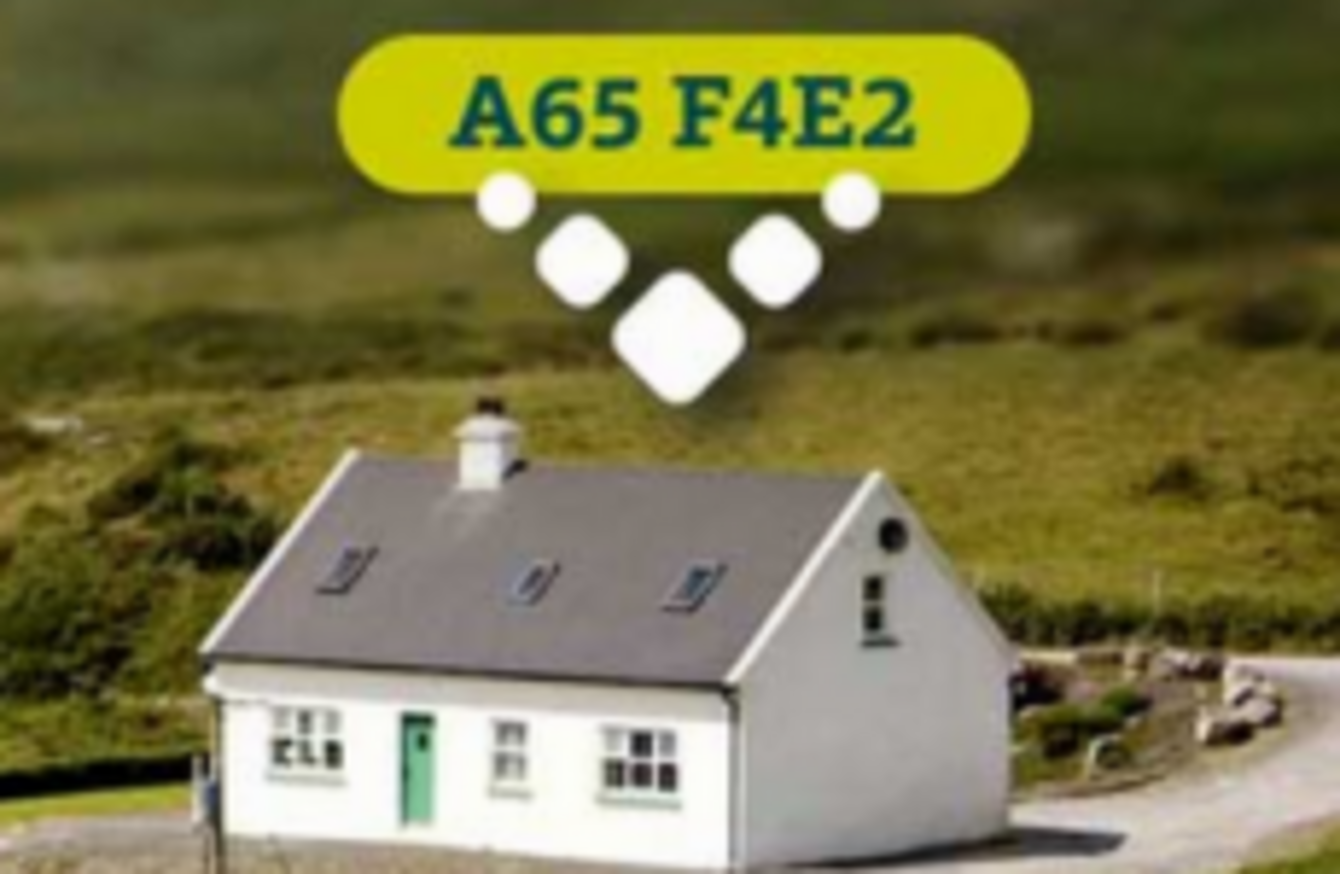 Image: eircode
Image: eircode
THE NEW POSTCODE system set to be introduced next year has received a skeptical reception from business owners.
The 'Eircode' system is set to be introduced by the Department of Communications in the Spring of 2015 and will see the codes given to every address in Ireland – a number which is thought to come to around 2.2 million.
In a survey carried out by Data Ireland, a business and consumer information agency wholly owned by An Post, the feeling towards the change in addressing was found to be decidedly lukewarm.
While Data Ireland is a subsidiary of An Post, the postal service had no involvement in carrying out the survey and its results in no way reflect their viewpoint.
While only 4% of respondents felt that the new codes would have a negative impact, the majority (50%) thought that it would not make any real difference to their business.
Out of the respondents, 36% anticipated that the new codes could potentially have a positive impact on their business when they are introduced. The other 10% were recorded as 'don't know or unsure'.
Speaking about the results, Morgan Nolan, director with Data Ireland, said:
While it's good to see that over a third of Irish businesses already foresee some benefits arising from the introduction of Eircodes in Ireland, the fact that 50% don't believe there will be any real impact shows that not enough has been done to educate Irish businesses on the new system and the whole raft of efficiencies it can bring.
The survey also asked respondents what they felt the advantages of using Eircode would be – to which answers included increased efficiency, being better able to target customers and the ability to do online business.
Difficulties
There has been some problems in the run up to the introduction of the new codes.
In October there were accusations leveled at the system by the Irish Fire and and Emergency Services Association (IFESA) that the 'random' nature of the codes could lead to confusion and difficulty in getting to the scene of an incident.
The Government was found to have breached an EU directive in August when an Irish owner of a GPS company was prevented from bidding for the Eircode system for having an annual turnover of less than €40 million.