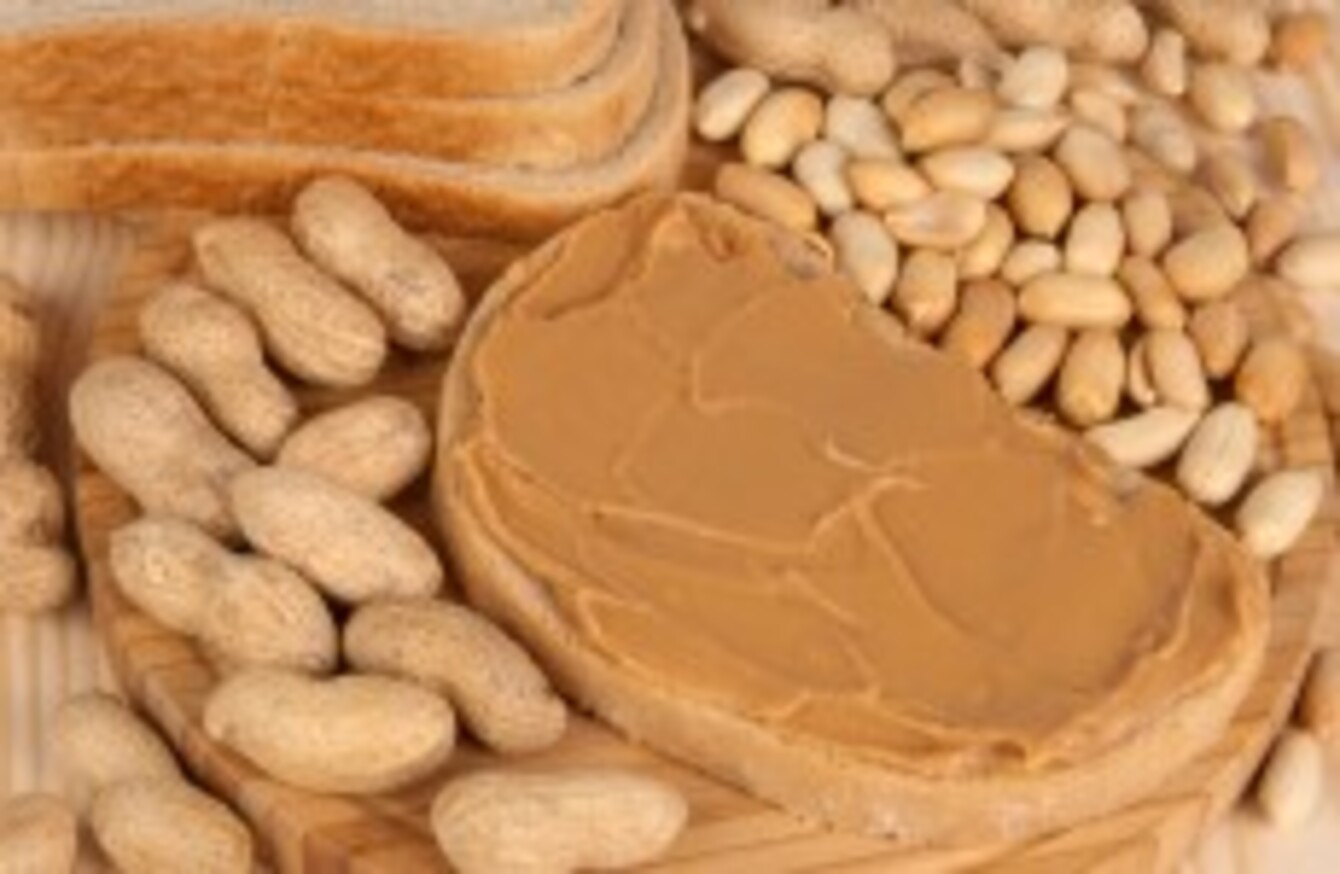 Peanut products and other tree nuts are major sources of allergic reactions in Ireland.
Peanut products and other tree nuts are major sources of allergic reactions in Ireland.
THERE ARE HOPES of developing an app which can record accidental allergic reactions – if enough people sign up to a global study on food allergies.
Anaphylaxis Ireland, which represents people with severe allergies, is calling on the Irish people who suffer food allergies to participate in the study. The study focuses on food allergies and will be the largest such survey in the world so far. Researchers at University College Cork are also involved in compiling the data and is involved in the follow-up of almost 14,000 children aged between five and seven years in the EU to figure out how allergies and asthma develop from infancy.
The participation will require those interested to attend a focus group – there is one in Cork on Saturday, 18 May, and one in Dublin on Saturday, 8 June. The idea, says Regina Cahill of Anaphylaxis Ireland, is to work on the development of an online app called AlleRiC, Allergic Reactions in the Community. She said:
This integrated system will enable researchers to determine how, why, where and when, accidental allergic reactions occur in the community.
Dr Audrey Dunn Galvin, of the Department of Applied Psychology in UCC, said that uncertainty and fear of the next allergic reaction is part of the life experience of someone trying to cope witha severe allergy. The people participating in the focus groups will help create a questionnaire which will be used to develop the AlleRiC app.
If you are interested in participating in one of the focus groups email aistudyinfo@gmail.com or call 0818 300 238.
Participants are needed in the following groups:
Children and teens between 8 and 16 years
Teens aged between 16 and 18 years
Adults over the age of 18 and parents of children and teens aged between 8 and 16 years.
According to Anaphylaxis Ireland, the most common causes of anaphylactic shock include peanuts, other tree nuts (almonds, walnuts, cashews, brazil nuts), sesame, fish, shellfish, dairy products, eggs, soya, wasp or bee stings, natural latex (rubber), penicillin and some other drugs.
There is a quick-spot list of symptoms that might help you spot when someone is going into anaphylactic shock here, and a resource pack for teachers and other school staff to help them cope with this and other chronic health incidents at school (eg, epilepsy, asthma, as well as allergies).