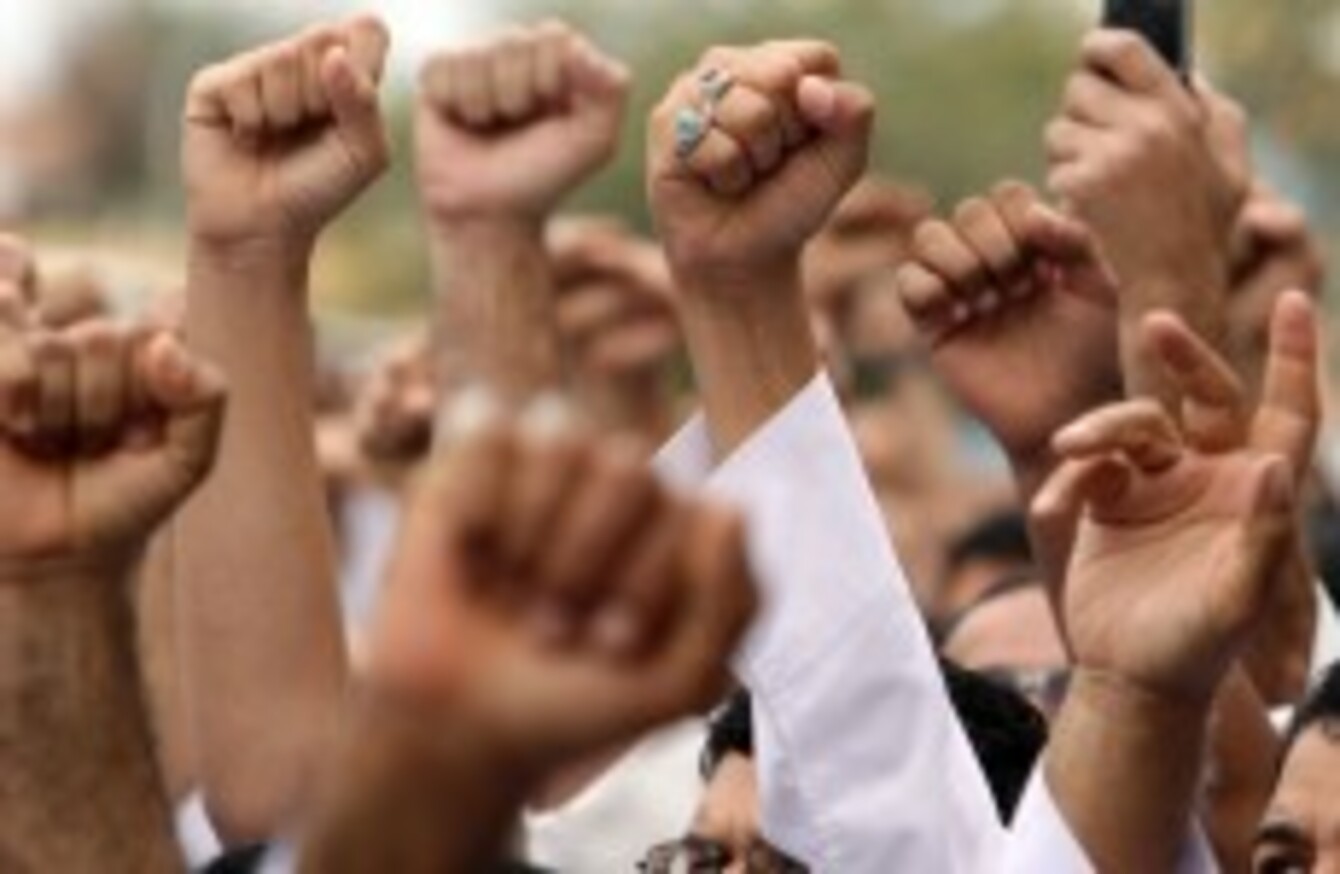 The 7th Anarchist Bookfair takes place this weekend.
Image: (Hasan Jamali/PA Images)
The 7th Anarchist Bookfair takes place this weekend.
Image: (Hasan Jamali/PA Images)
IF YOU'RE IN the mood for a bit of anarchy this weekend you could think about heading along to the Dublin Anarachist Bookfair.
What's that, you ask? It's organised by the Workers Solidarity Movement and takes place in Liberty Hall today. The movement's spokesperson Gregor Kerr told Anarchist News that he expects a good attendance at the event because "more and more people are beginning to search for an alternative to the chaotic political system that is capitalism".
There are a range of debates and talks as well as book stalls featuring work from a host of anarchist and radical publishers. There will be literature from Organise, Just Books, Oxfam, the Irish Labour History Society, Corporate Watch and Freedom Press among others.
Or if you feel like venting about the world's state of affairs you can attend 'Is it kicking off in Ireland?' – a discussion on the Irish response to austerity; 'Unlock NAMA' discussion which will outline the role played by NAMA, its relationship to the current financial system – and the audience will be able to have their say.
With the referendum just around the corner a debate on the whether voting 'No'  will make a difference will be discussed by Mark Hoskins from Workers Solidarity Movement and MEP Paul Murphy of the Socialist Party.
A panel of speakers, including Hannagh McGinley, a member of the Irish Travelling community who has worked as a Traveller activist since 2005, will be discussing racism in the recession.
'Dublin's Other History' will discuss some of the more unknown figures in our past like Dan Donnelly, a boxer in the 1700s who fought the English champion in front of 30,000 people in the Curragh.
There is also a photographic exhibition and film screenings. The event takes place at Liberty Hall, Eden Quay from 10am-6pm.