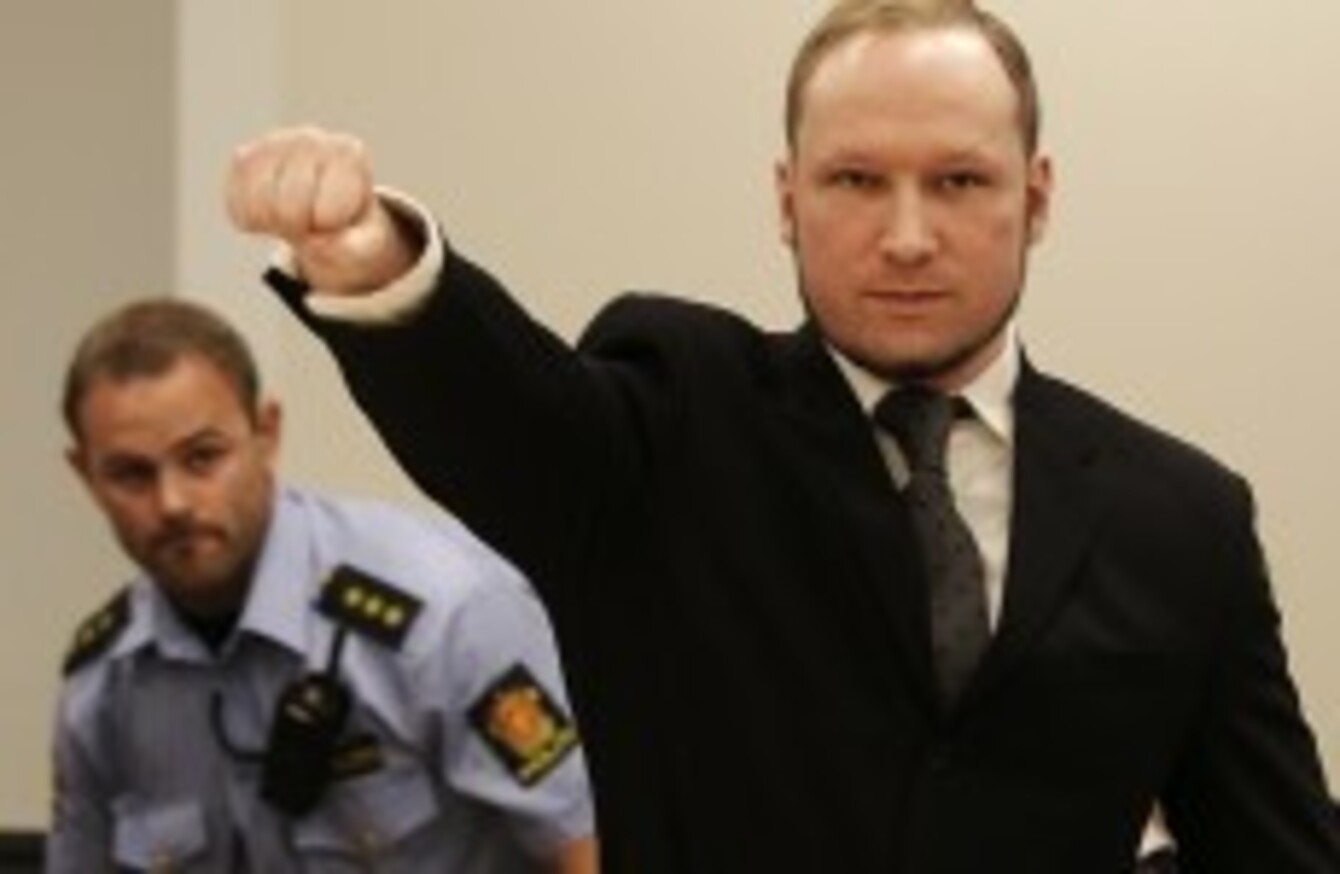 Anders Behring Breivik in court last year
Image: Frank Augstein/AP
Anders Behring Breivik in court last year
Image: Frank Augstein/AP
NORWAY'S JAILED MASS killer Anders Behring Breivik, who published a 1,500-page manifesto moments before his 2011 murderous spree, has applied to study political science at the University of Oslo.
"It's correct that we've received his application," the university's rector, Ole Petter Ottersen, told AFP today. "We don't know whether his application will be successful," he added.
Breivik never completed his secondary education, choosing instead to start his own businesses, most of which were unsuccessful. It leaves him qualified to take some of the courses offered by the Oslo university's Department of Political Science, but none of its degrees.
Breivik is serving a 21-year prison sentence for killing 77 people, mostly youths, by planting a bomb outside Oslo's main government building and later opening fire on a youth camp on the island of Utoeya.
"Generally speaking, we have a system in Norway giving inmates the opportunity to study (…) according to procedures laid down by the prison authorities," Ottersen said.
"It is obvious that in cases posing security problems, these inmates do not have access to the campus," he said.
The right-wing extremist's application caused a stir among faculty members, with some professors refusing to have any contact with the 34-year-old killer, news channel TV2 Nyhetskanalen reported.
Breivik's lawyer declined to comment.
In his lengthy thesis-like manifesto quoting hundreds of authors and academics, Breivik denounces multiculturalism as Europe's doom and calls for a crusade "to repel… an ongoing Islamic invasion".
He also claims to have spent 16,320 hours studying, giving him "an informal education consisting of the equivalent of eight university years (or equivalent to two bachelor degrees and one master degree)."