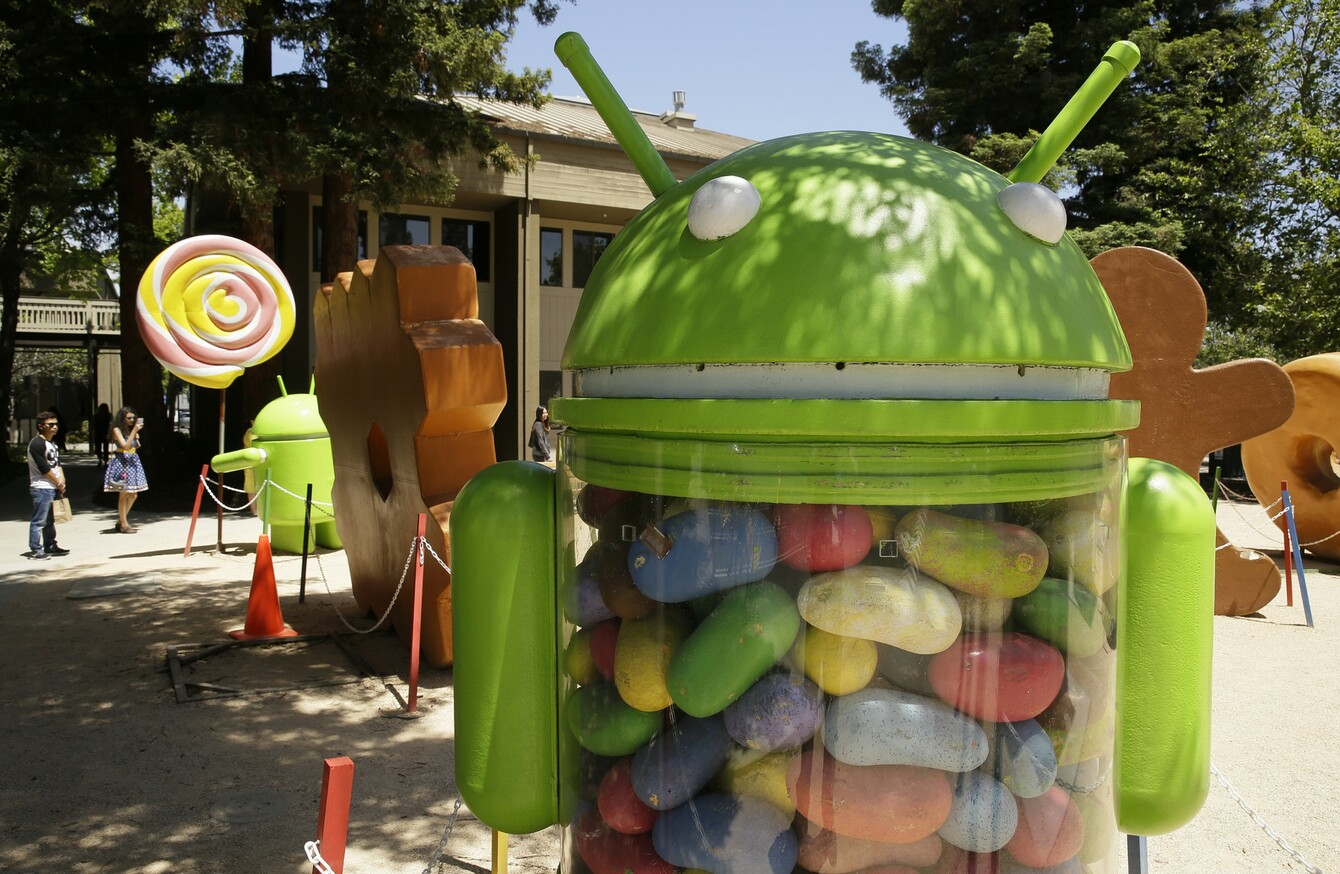 Image: AP Photo/Eric Risberg
Image: AP Photo/Eric Risberg
THE NEXT VERSION of Android is currently in the works with no solid release date yet (apart from being available "later this summer") but one feature that was in the works for it has been dropped.
Night mode is a setting that changes the screen temperature from blue to orange at night time to help reduce eye strain. There are a number of third-party apps like Twilight that offer such a feature while Apple introduced its own version earlier this year.
Ideally, a version that comes as standard would be handier for users and would result in wider adoption, but while it's was in the works, it won't be included in Nougat, the next version of Android.
In a Reddit AMA (Ask Me Anything) involving the team working on Nougat, one of its developers said the team was working on two types of night mode: dark theme and screen tinting.
For dark theme, it was killed off because it "simply wasn't possible to convert content to a dark theme while preserving the content author's original intent".
As for screen tinting, the amount of work to ensure it was battery efficient and ensure it would automatically activate at the correct time meant it was only half-finished and not worth adding.
The latter, screen tinting, was built on top of the display accessibility APIs introduced in M. This was another "ultimately for the benefit of the platform" issue… It wouldn't be ready in time for N, and it wasn't acceptable to leave a half-working feature so we had to pull it. It have (sic) been really rewarding to see positive feedback for the feature, though, and I would love to see it in a future release.
As for messaging apps, more details about Google's upcoming messaging and video calling services, Allo and Duo, have emerged.
According to a beta tester on the Android subreddit who has been testing both since May, both of them will be default apps on Nougat. Both apps will only work on the one device to start, but they will become Google's answer to Apple's messaging services.
Allo and Duo will become direct competition to Apple's iMessage and FaceTime. This (sic) two apps are very important for Google and things will be done little by little mostly to avoid even more drama with the EU.
#Open journalism No news is bad news Support The Journal

Your contributions will help us continue to deliver the stories that are important to you

Support us now
Google's messaging apps strategy has caused some confusion thanks to it having two different versions: Hangouts, which integrates with Gchat and SMS, and Messenger, its SMS-only service.
This is further complicated by some third-party manufacturers like Samsung or Huawei include their own messaging apps, leading to duplication, but others like HTC have avoided this.
Hangouts is expected to be phased out bit by bit because, according to the beta tester, it used mostly by businesses.