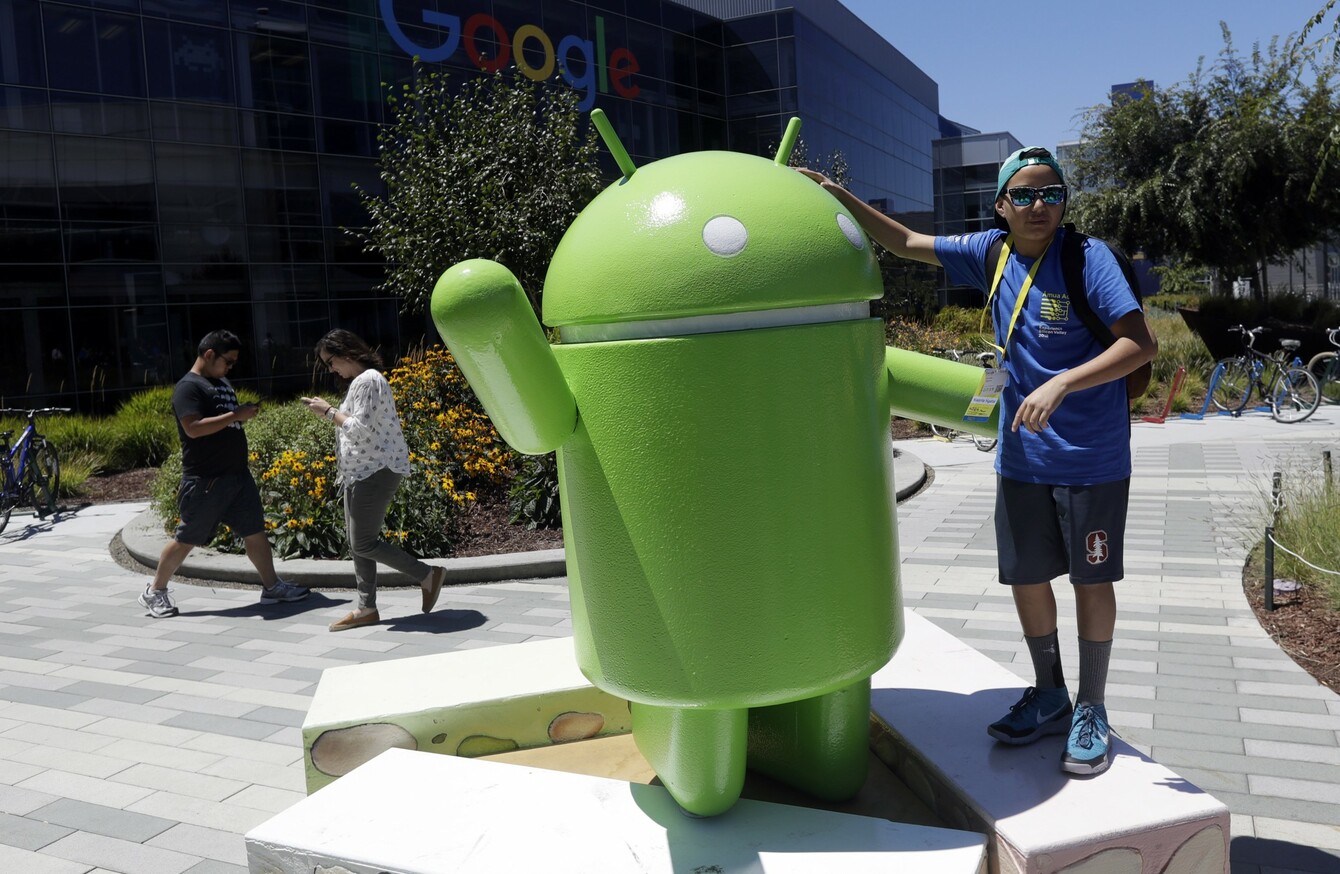 Image: AP Photo/Marcio Jose Sanchez
Image: AP Photo/Marcio Jose Sanchez
GOOGLE HAS ROLLED out its latest version of Android, 7.0 Nougat. Compared to previous versions, it doesn't deviate too much from Lollipop or Marshmallow, focusing on refinement rather than revolution.
The most noticeable differences are split-screen is now a standard feature, allowing you to run two apps simultaneously (although the number of apps that can do this is limited), while the notification and quick settings panels has been refined.
There are also more emojis added if that's the kind of thing that excites you.
Underneath it all, there are improvements to how it handles tasks and with its battery saving feature Doze. The latter already brings your phone into low power mode when not in use but the update will put it into a lower power mode when it's in your pocket or bag.
In short, they're small but welcome improvements to what is a very solid OS.
However, the update is only available for a small number of devices, mainly the Nexus 5X, 6, 6P, Nexus Player and Pixel C. Everyone else will have to wait longer before it arrives on their phone, if it does at all.
According to the latest stats, only 15.2% have Android 6.0 (Marshmallow) a year after it launched while 14.1% and 21.4% Android 5.0 and 5.1 (Lollipop) respectively. The largest proportion of users still use Android 4.4 (KitKat) with 29.2% using the three-year-old version.
This is a familiar problem for Google as unlike iOS, Android appears on numerous devices around the world but many modify it to include their own software on top of it. Some like Motorola or HTC make minor adjustments to it but others like Samsung develop its own interface and features on top of it.
(It's also the reason why certain features appear on certain devices but not others. For example, split-screen capability has been around for more than a year on Samsung devices, but has been made a standard feature on Nougat).
Because of that, devices that are eligible for an update could end up waiting as long as March to receive the new update, a serious length of time considering how important such updates are for fixing security problems and bugs.
On the other hand, it's likely that new devices running Nougat will start appearing near the end of the year so if your current phone is feeling the strain, it might not be a bad idea to wait.