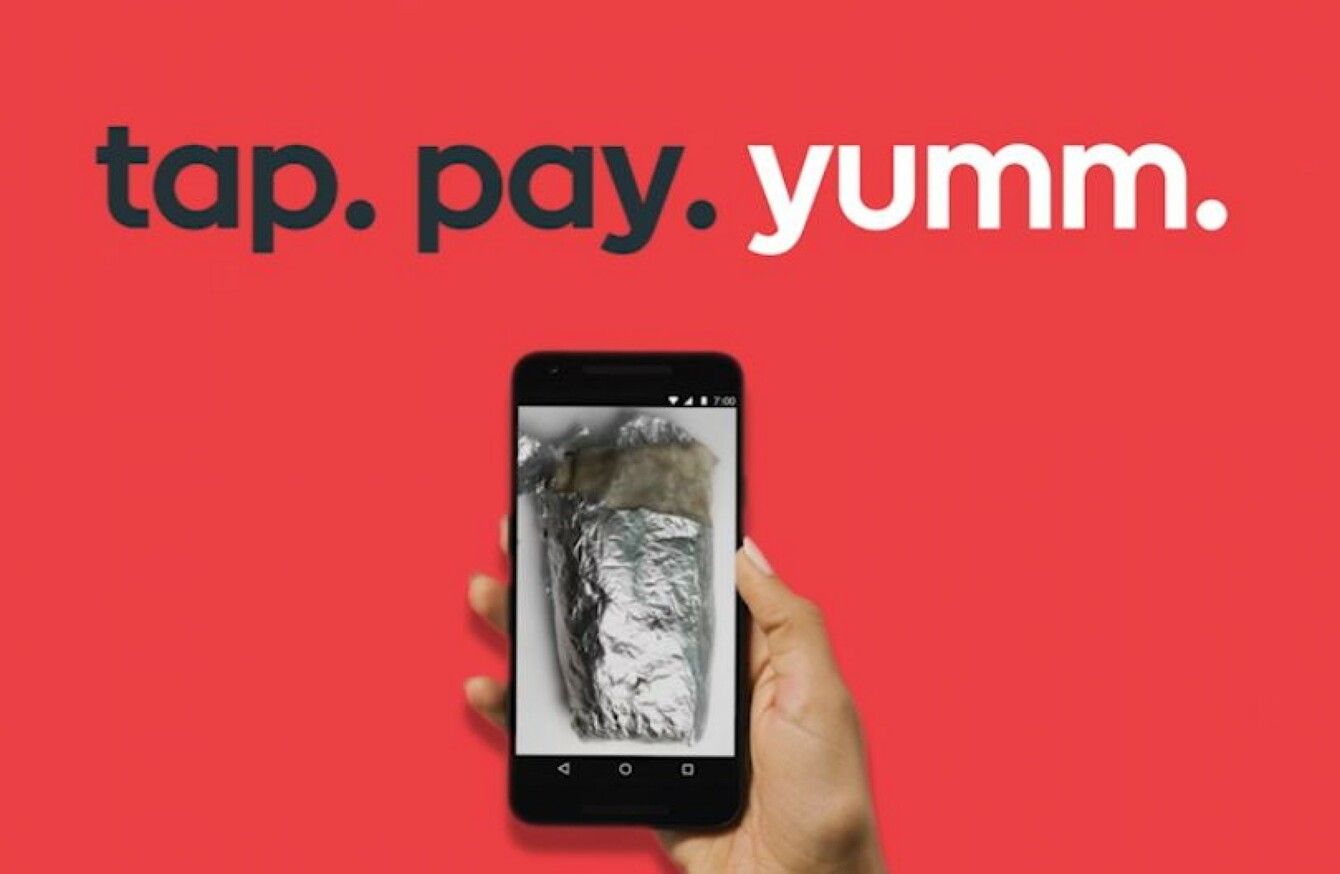 Image: Android Pay
Image: Android Pay
LEAVING THE HOUSE without your wallet need no longer be a nightmare thanks to a new app just launched by Google – but only if you're an Android user.
People with Android phones who have accounts at KBC or AIB will be able to sign up to Android Pay, which will let them use their phones like they would a bank card.
The Android Pay app works just like a contactless bank card: you touch the phone off the card reader.
Users can use Android Pay wherever contactless payments are accepted.
How does it work? As KBC explained:
To start, customers need to download the Android Pay app on Google Play and register their KBC debit card to their mobile phone.
Once they are ready to make a purchase, they simply need to wake up their phone for purchases less than €30 or unlock their phone for purchases greater than €30, hold it to the payment terminal, and then the payment is made.
After check out, the customer will get some helpful information on their phone about their recent transactions.
Android Pay is also available in a number of apps, including Adverts.ie, Deliveroo and Uber, with more said to be on the way.
A Google spokesperson told TheJournal.ie that security is "at the centre of our approach with mobile payments", and that Android Pay doesn't share actual credit or debit card numbers with the store.
Instead, it uses a virtual account number to represent the account information.
If your phone is stolen, you can lock your device or wipe the information clean using Android Device Manager.
Android Pay is already in use in a number of countries, including the UK, the USA and Poland.
To work, the phone uses NFC, or near-field communication – the same technology used to top-up Leap cards.
To mark the arrival of the app, AIB has partnered with selected coffee houses in Dublin, Cork and Galway to give customers their coffee for 0.01c when using Android Pay. The offer runs from today until 5pm on Friday 9 December 2016.
Fergal Coburn, Head of Digital Products & Payments at AIB commented: "We are really excited to be one of the first banks in Ireland to offer this service to our customers."
Android Pay isn't the only method of phone-based contactless payments (there's also Apple Pay and Samsung Pay), but it's the first to reach Ireland. It is available from the Play Store.