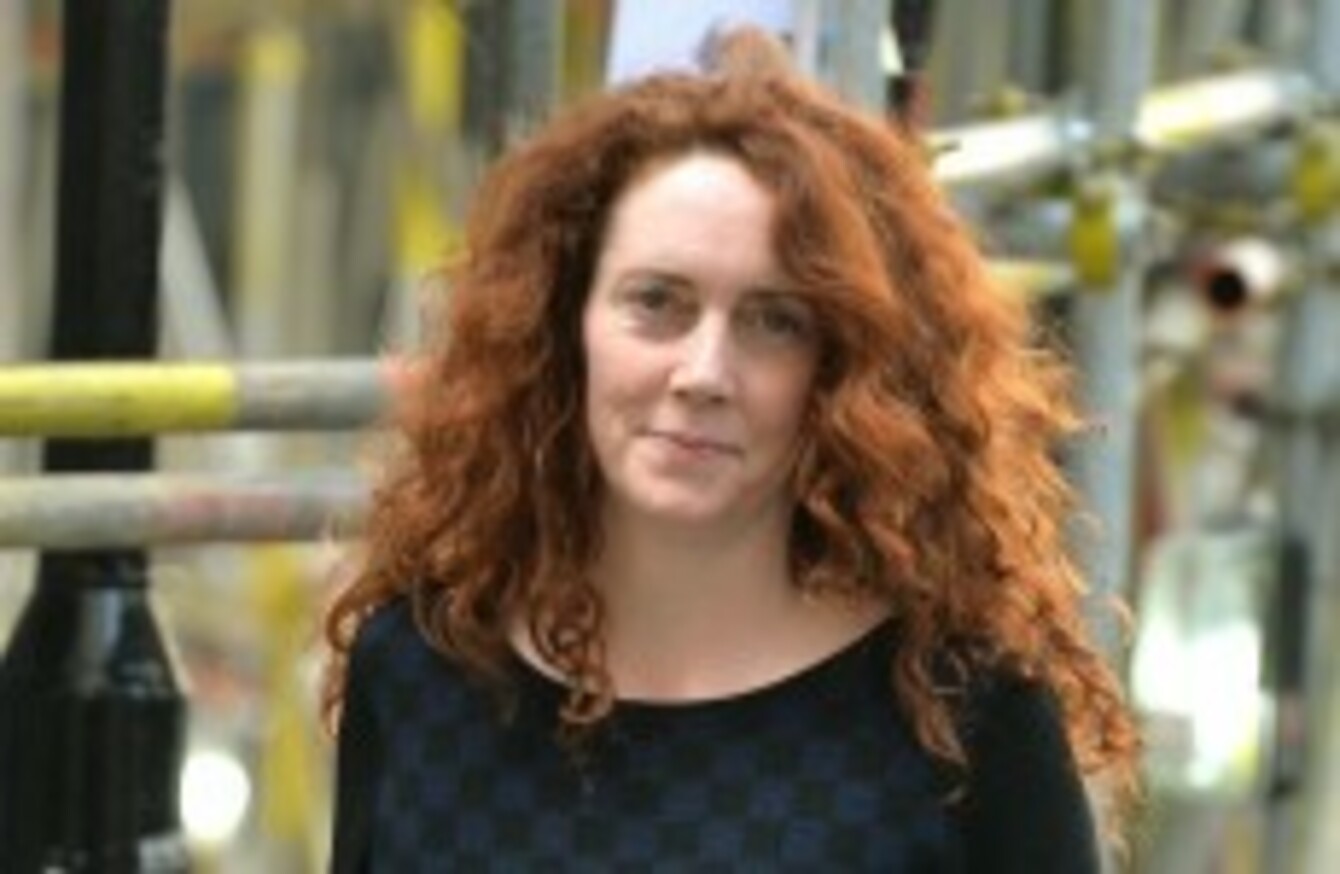 Rebekah Brooks
Image: AP Photo
Rebekah Brooks
Image: AP Photo
THE FORMER EDITOR of The News of the World tabloid newspaper Andy Coulson has been found guilty of phone hacking.
Rebekah Brooks, the former editor of both The Sun and The News of the World, was cleared of all charges, as was her husband, Charlie Brooks.
The landmark trial, which had lasted 8 months at London's Old Bailey court, had focused on illegal activity at the heart of Rupert Murdoch's newspaper empire which involved journalists hacking into the voicemail of celebrities to generate news stories.
The jury this afternoon unanimously found Coulson guilty of conspiring to intercept communications. He is likely to face a jail sentence.
Brooks, who was his predecessor at The News of the World, was acquitted of the same charge, as well as counts of bribing officials and obstructing police.
The jury had spent eight days deliberating on its verdict on a case which upended tabloid journalism in the UK and led to the closure of The News of the World, one of the biggest-selling newspapers at the time due to the revelations, which were published by The Guardian over the course of several months before it became a criminal investigation.
During the course of the trial, the jury had heard journalists had hacked the phones of hundreds of celebrities, including the British monarchy, as part of a sustained campaign to get stories.
Andy Coulson resigned as editor of The News of the World in 2007 after a reporter was convicted for phone hacking. He then went on to work as head of communications for British Prime Minister David Cameron just weeks later, before resigning in early 2011 as the phone hacking scandal continued.
In 2011, David Cameron promised to make a 'profound apology' if it turned out that Coulson had known about phone hacking at the newspaper.
Source: NOTWPhoneHacking/YouTube
The scandal sparked the Leveson inquiry, a wide-ranging public investigation into the ethics and legalities of Britain's famously aggressive press, which made recommendations for reforming the way it is governed.