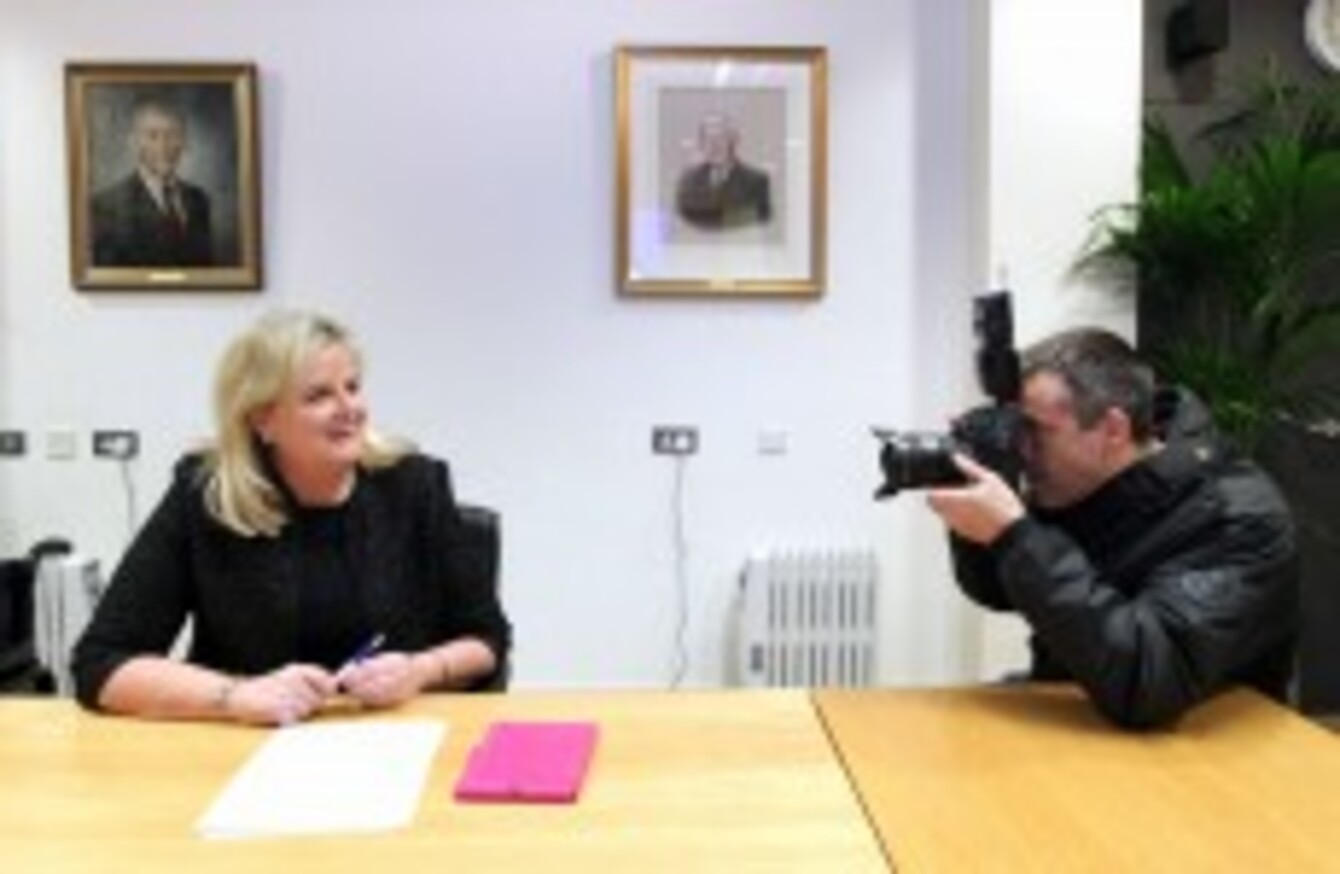 Angela Kerins
Image: Mark Stedman/Photocall Ireland
Angela Kerins
Image: Mark Stedman/Photocall Ireland
BELEAGUERED REHAB GROUP boss Angela Kerins will appear before an Oireachtas committee today to answer questions – but already lawyers have warned TDs and Senators not to ask about her salary.
The Public Accounts Committee, which examines accountability in public spending, received a letter from solicitors acting for the Rehab Group yesterday saying that members cannot ask Kerins about her salary.
It was revealed earlier this month that Kerins is paid €240,000 a year, as well as benefits including a company car.
TDs and Senators have expressed their unhappiness with the legal letter – and have already indicated that questions about her salary will indeed be raised today, as it falls under the committee's remit.
Independent TD Shane Ross described the letter as "Two fingers to the Dáil", while committee chairman John McGuinness of Fianna Fáil said as Rehab receives €82 million of public money, it has to be asked how the money is being spent .
"We've been reminded by their [Rehab's] solicitors that the remit of the committee is taxpayers' money," McGuinness told RTE Radio One's Morning Ireland programme this morning. "We accept that. We didn't need a solicitor's letter from them to tell us that. We understand it fully".
"And within that, we have to explore how much money is being spent [and] how much money is being spent on salaries".
McGuinness said that Rehab's lawyers argue that the salary of the CEO is paid from the private income of the bigger company and has nothing to do with the public money that the group receives.
He said that the issue for the Public Accounts Committee  is what Kerins's salary has been benchmarked against and the structure of the salaries to other higher executives at Rehab.
"Because if they're spending €82 million of taxpayers' money there has to be a balance between what they pay on one side and obtaining public monies on the other side," McGuinness said.
(@Shane_RossTD/Twitter)
The meeting begins at 10am in Committee Room 1 and can be watched live here.