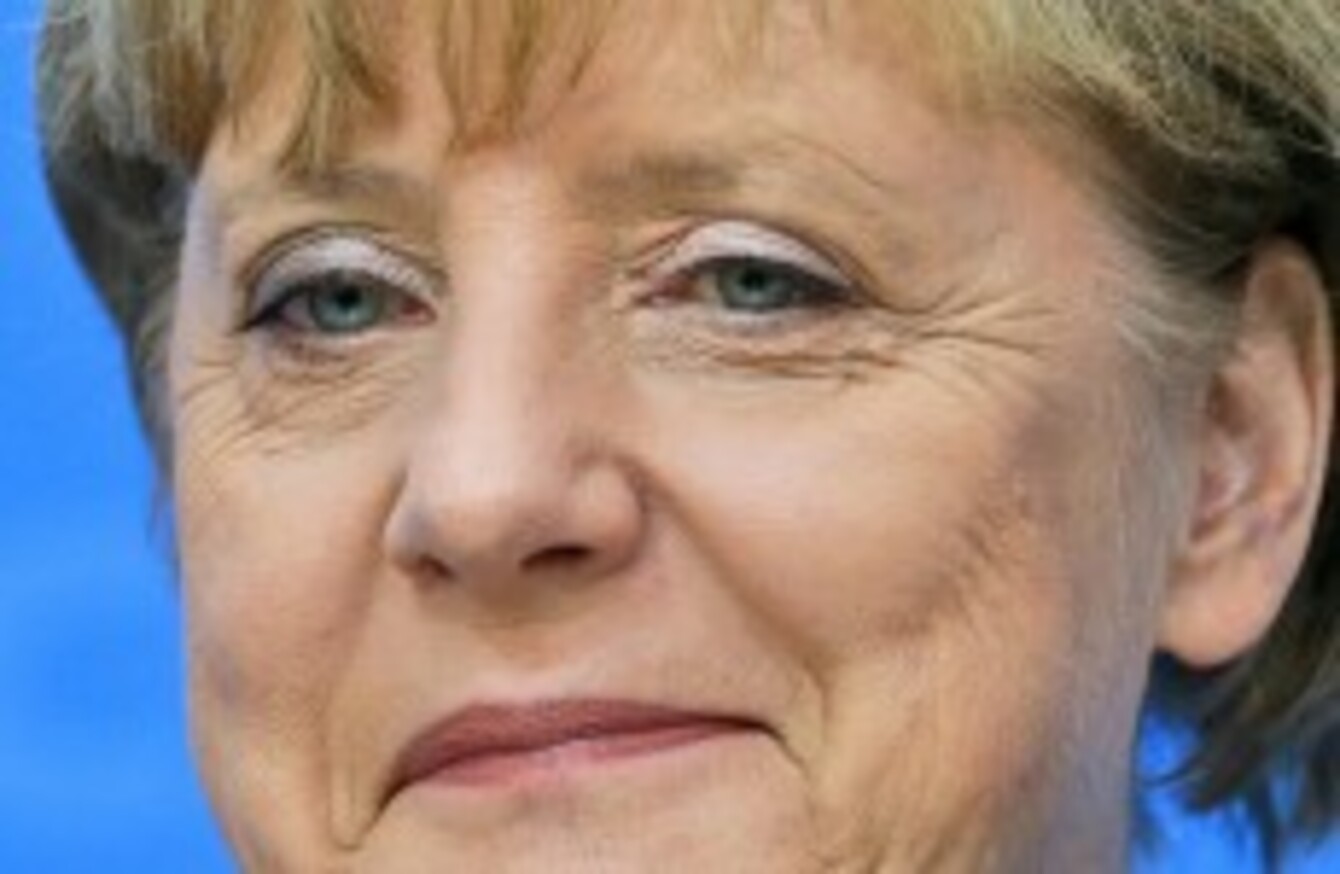 Angela Merkel at a press conference today
Image: Matthias Schrader/AP/Press Association Images
Angela Merkel at a press conference today
Image: Matthias Schrader/AP/Press Association Images
ANGELA MERKEL HAS said that Ireland has made good progress on its bailout and said she is grateful to Taoiseach Enda Kenny for "implementing the reforms so passionately".
The German chancellor was speaking in the aftermath of her Christian Democrats party getting its best election result in over two decades but falling just short of winning enough support to form a government on its own.
She said that policy toward Ireland will not change in the wake of her reelection after being asked about the country's situation by RTÉ journalist Tony Connolly.
RTÉ also quotes her as saying:  "Ireland has made good progress, this progress was not made in Germany it was made in Ireland on the basis of the Irish understanding that things had gone wrong in the past few years.
"I'm grateful to my colleague Enda Kenny for implementing the reforms so passionately. Ireland is one of those examples where it can be shown that things are improving."
Merkel also praised Ireland's "remarkably low yields" on bonds and expressed her "sincere respect" for what the government has achieved in the past few years describing these developments as "good and important".
Earlier, Tánaiste Eamon Gilmore dismissed suggestions that any deal to retrospectively recapitalise Ireland's banks had been dependent on the German election result.
He said that expectation is that the establishment of a single supervisory structure and banking union across the EU next year will lead to authorities eventually dealing with Ireland's legacy bank debt:

The government has been pushing to have banks – which the State has poured over €64 billion into – partly, retrospectively recapitalised in order to reduce its overall debt burden.
However progress on this has been slow since an agreement was reached at a European Council level in June 2012.