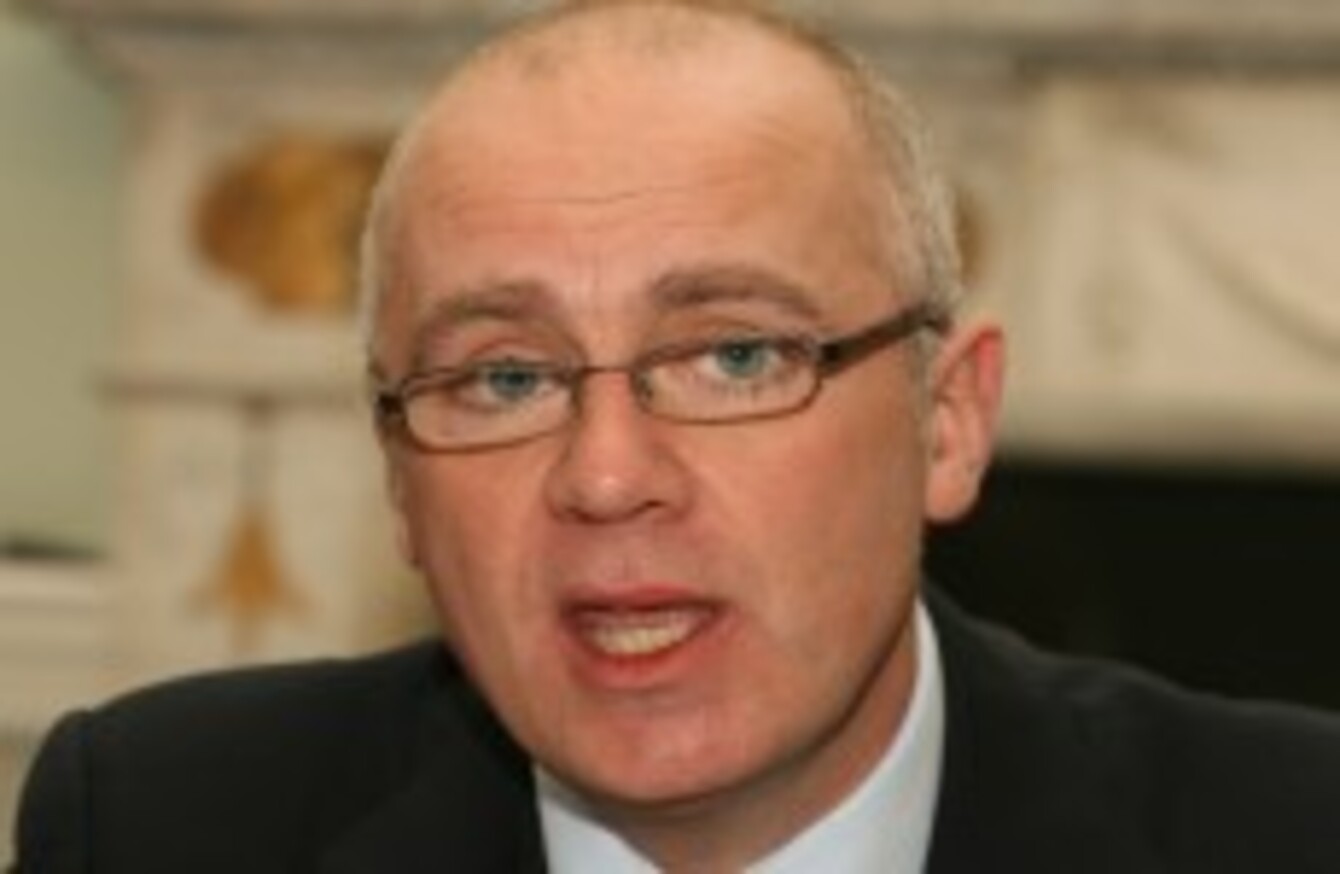 File photo of David Drumm
Image: James Horan/Photocall Ireland
File photo of David Drumm
Image: James Horan/Photocall Ireland
Updated 18.19
THE JUSTICE MINISTER has said that the conduct of Anglo-Irish Bank executives David Drumm and John Bowe was 'stupid'.
Speaking on Today With Pat Kenny, Alan Shatter told stand-in presenter Myles Dungan that the 18 September, 2008 conversation was 'nauseating'.  The conversation took place just days before the Irish government issued an unlimited bank guarantee scheme.
"I think nauseating sums it up.
There seems to be no insight from their side about the impact of what they are doing on shareholders who are ultimately wiped out, on taxpayers across the country, on the reputation of this State or on the impact of their actions or their extraordinary catastrophic failures on our banking system.
"The most dysfunctional of all the banks"
In the tape, former chief executive Drumm talks with former head of capital markets Bowe about how the government has to bail out the stricken bank or "they have a bank collapse". Shatter says that the tone of the conversation shows the dysfunction at the heart of the bank.
"This has to been the most dysfunctional of all of the banks in the context of the collapse that occurs and Mr Drumm as a senior executive responsible for the policy direction of that bank.
"There is no indication of any description that he has sense of any responsibility on his part for the catastrophe that is about to happen and that he is going to inflict on the Irish people."
Asked if he felt that the Taoiseach Enda Kenny had struck the right note by using the term 'axis of collusion' to describe the relationship between senior banking figures and the government of the time, Shatter said that he found it 'bizarre' that Fianna Fáil would lead the charge for an enquiry.
"Let's just remember it was the Fianna Fáil-led government that led us down the path of the enormous funding provided to the banking system, based on their engagement with the banks.
What Fianna Fáil are calling for is an inquiry to facilitate some members of FF to tell us what they know. There are former ministers, who have retired, there is a former Taoiseach at the centre of this. There is nothing to stop them publicly telling us today what engagements they had of a direct nature with executives in Anglo Irish.
Did they solely rely on what they were being told by their civil servants? Did they meet executives in Anglo Irish? Were there phone conversations that they had as individuals? Did they directly seek any assurances or information from them? Did they meet with them and what happened at those meetings? These are all legitimate questions that should be answered in the public interest.