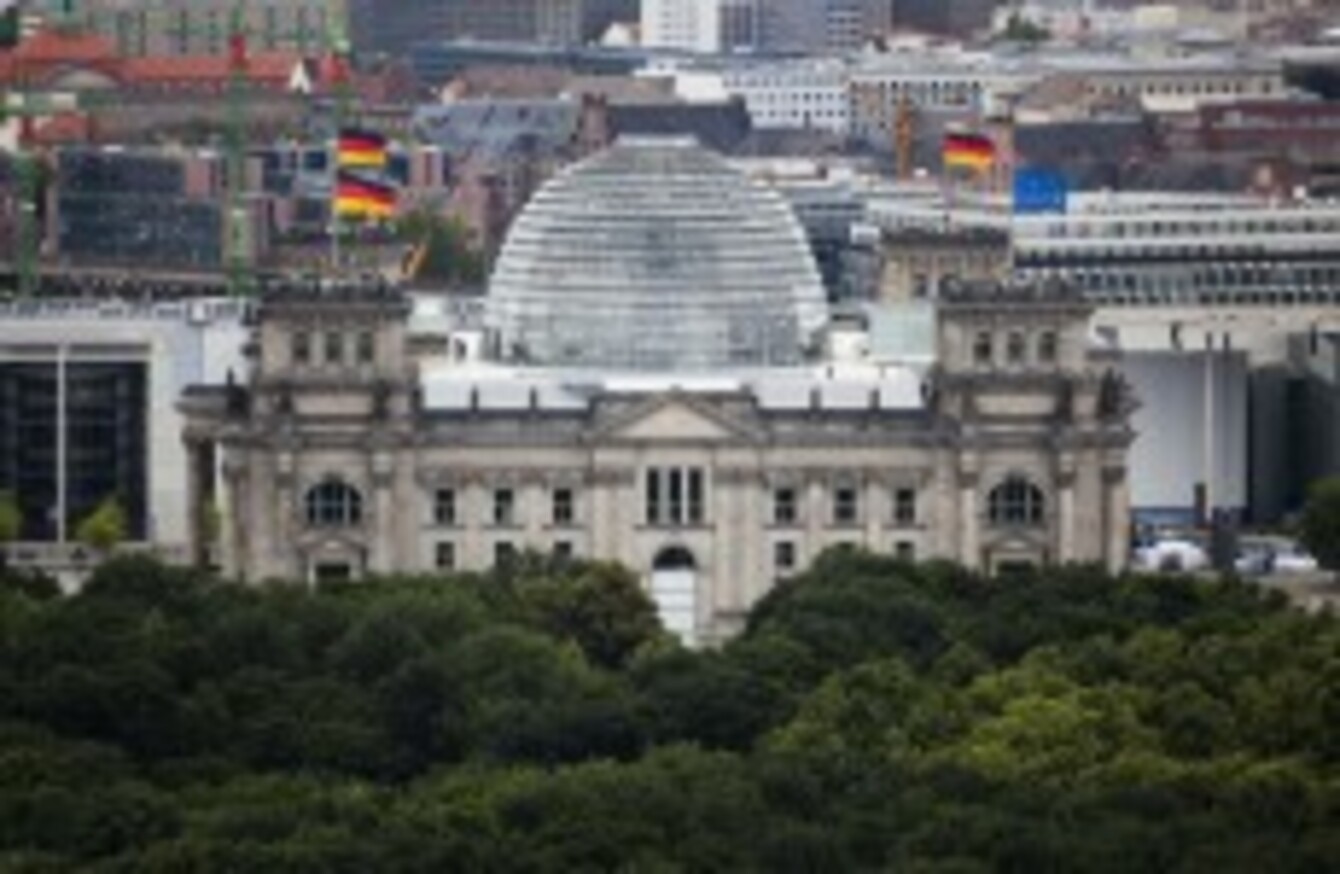 The Reichstag building, house of German parliament Bundestag in Berlin
Image: Markus Schreiber/AP/Press Association Images
The Reichstag building, house of German parliament Bundestag in Berlin
Image: Markus Schreiber/AP/Press Association Images
THE RELEASE OF the Anglo Tapes continues to have ripples both at home and abroad but MEP Nessa Childers does not believe that it will have any effect on Ireland's efforts to secure sovereign debt relief.
Speaking to Karen Coleman from radioep.ie , the Ireland East MEP said that she hasn't hasn't noticed any reputational damage from speaking to European colleagues. She does however say that the Irish people must keep repeating the words of President Michael D Higgins that the Anglo Tapes do not represent the views of the public.
Childers, who resigned as a member of the Labour parliamentary party in April, also believes the Troika will pay no heed to the content of the tapes.
Neither do I believe that it has anything to do with damaging debt negotiations. The reason I say that is that the ECB and the Troika are not influenced by such things, they are hard nosed negotiators that will give us relief from our debt if its good for them and if we push it hard enough.
You can listen to the full audio of the interview with the MEP here.
Despite Childers' view, the tapes have been widely reported across Europe with the story making the front page of German newspapers. The exceptionally strong words of German Chancellor Angela Merkel on the issue, who reportedly said she had 'nothing but contempt' for the content of the tapes, will play well with German voters who go to the polls in federal elections in September. Indeed, recent opinions polls show that Merkel has continued to rise against her main rival Perr Steinbruck, enjoying a double digit lead.