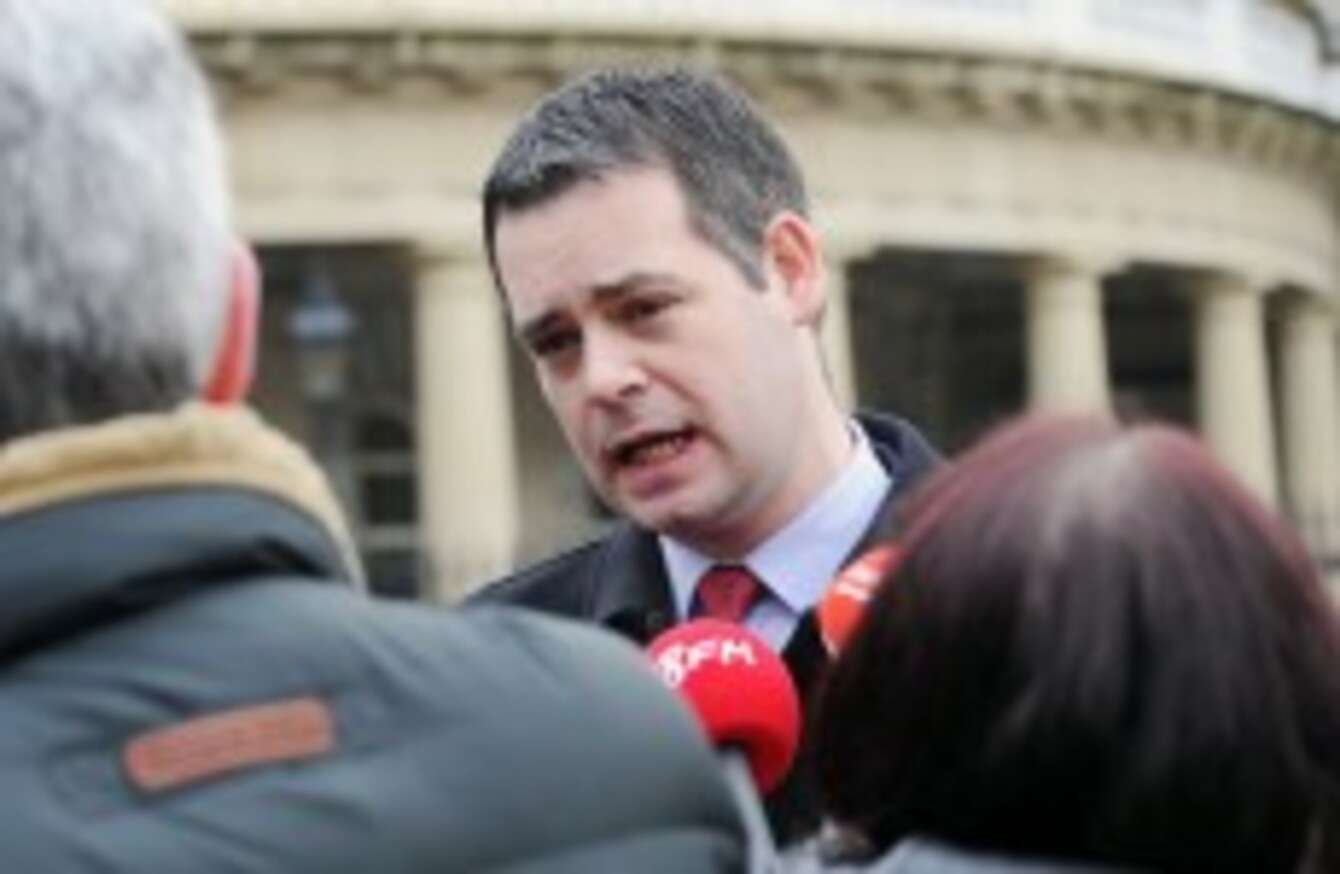 Sinn Féin finance spokesperson Pearse Doherty
Image: Laura Hutton/Photocall Ireland
Sinn Féin finance spokesperson Pearse Doherty
Image: Laura Hutton/Photocall Ireland
SINN FÉIN'S REVELATION that it has taken delivery of what it says are new recordings from Anglo Irish Bank, not previously made public, will be of interest to those investigating events at the now defunct bank.
In the last couple of weeks, the party says its head office received an anonymous delivery of a memory stick on which it says there are seven individual conversations totalling an hour in length.
The party says the conversations were recorded internally at Anglo between February and September 2008, the month of the infamous bank guarantee.
An edited version of one of the conversations has already made its way into the public domain and a "small snippet" of another is also already in the public domain.
A party spokesperson declined to go into detail about which individuals feature on the recordings or the content of the conversations.
But they confirmed that all the audio was recorded in the same way as the recordings released by the Irish Independent earlier this year in that they the audio is from the bank's internal recording systems.
It is possible that Sinn Féin has copies of recordings that the Irish Independent also received but for legal reasons chose not to publish.
Given that Sinn Féin has said it will not be releasing the recordings "on the advice of senior counsel" it is not beyond the realms of possibility that this is the case.
Doherty hand-delivered the recordings to the Central Bank this morning and received an email from the governor Patrick Honohan earlier thanking him for the submission and telling him that the bank will consider the information on the recordings and liaise with the gardaí.
An Garda Síochána were also furnished with a copy of the audio files. A garda spokesperson was not immediately able to comment on the matter.
The reason for the two week delay in delivering the recordings to the authorities was for the party to get legal opinion, it says. A copy of the recordings have been kept on file with Doherty's solicitor and a spokesperson added that they could be released "further down the road".
Given that two criminal trials featuring former Anglo executives are pending in the New Year this may not be any time soon.
Doherty repeated his call for an inquiry into the circumstances surrounding the bank guarantee.
The government has indicated it will set up an Oireachtas inquiry – following the passing of legislation earlier this year – but no date has been given for this.