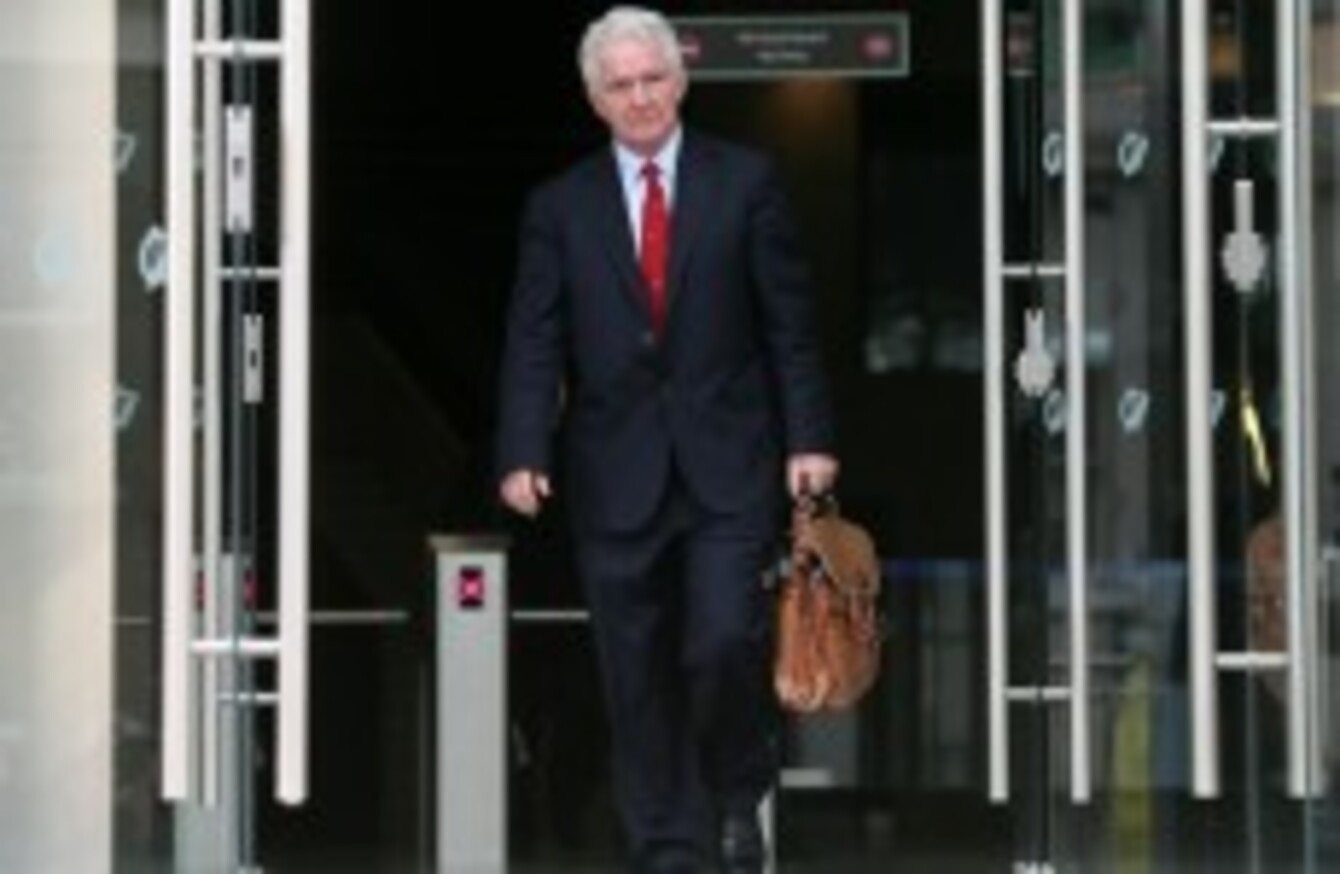 Image: Laura Hutton/Photocall Ireland
Image: Laura Hutton/Photocall Ireland
THE JURY IN the trial of three former executives of Anglo Irish Bank will have their first full day of deliberations today.
The trial of Seán FitzPatrick, the bank's former CEO and chairman, Patrick Whelan, the former MD of lending in Ireland for Anglo and William McAteer, the former chief risk officer and finance director has come to the final stages, with the jury having retired to deliberate on Friday.
All three deny the charges, which relate to the lending of money to the Quinn family and a group of developers nicknamed The Maple 10. The jury were directed to find Fitzpatrick not guilty on charges relating to the Quinn loans. They were also told to find Pat Whelan not guilty of seven charges of being privy to the fraudulent alteration of a loan document.
Judge Martin Nolan has told the jury that the three men cannot be blamed for the "financial calamity" caused by the collapse of the bank.
He told the 12-person jury that they needed to have the "moral courage" to decide the case based only on the facts, leaving the personality of the men aside.
He added that the role of the financial regulator, the legal advice and the involvement of experts in the unwinding of Sean Quinn's position in the bank all had no bearing on the verdict.
The jury deliberated for an hour on Friday and will resume this morning.