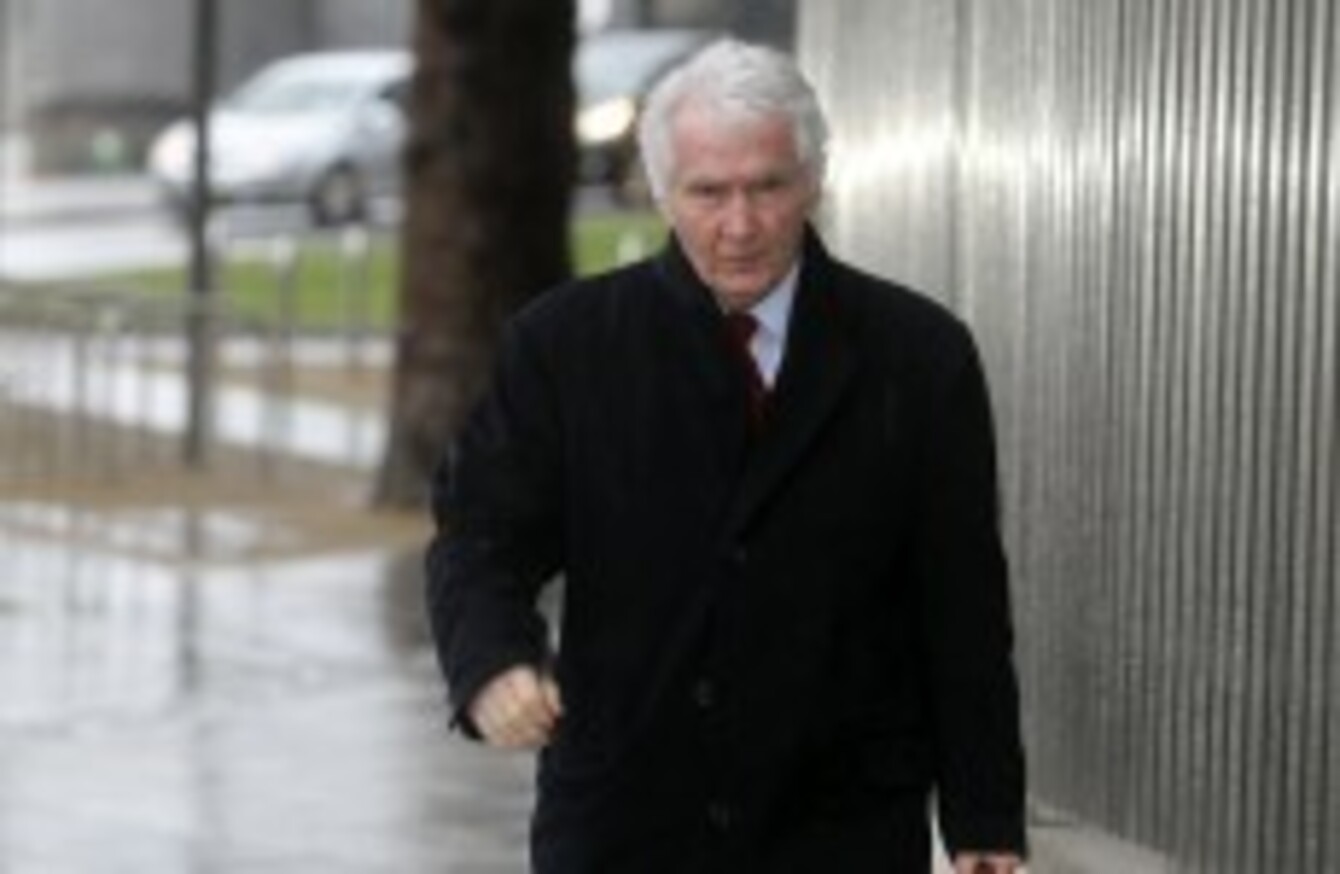 Image: Photocall Ireland!
Image: Photocall Ireland!
Updated 22:35
A LETTER THAT proposed changing the terms of the loans from Anglo to the Maple 10 group of clients referred to '10 heroes', the Anglo trial heard earlier today.
Former associate director Lorcan McCluskey was shown the letter in court today and said he believes the handwritten '10 heroes' reference was added by former MD of lending Pat Whelan.
Whelan is on trial along with former Anglo chairman Sean Fitzpatrick and former director Willie McAteer at the Dublin Circuit Criminal Court. All three have pleaded not guilty to all charges.
The original letter from July 2008 proposed loans to the Maple 10 to buy shares in Anglo and McCluskey says that he first saw the handwritten suggested changes in October of the same year.
A number of changes to the terms of the €60 million loans were suggested, including changing them from recourse to non-recourse.
The letter was shown to the court. It had handwritten alterations that gave details on proposed changes of the loans being given to the Maple 10.
According to McCluskey, the various corrections were added by himself, his superior Michael O'Sullivan and Whelan.
Yesterday, in court, McCluskey said that he "basically refused to sign" the letter in October.
Under cross examination today, however, McCluskey was accused by defense counsel for Pat Whelan, Brendan Grehan SC, of portraying himself yesterday as "the mouse that roared".
Grehan put it to McCluskey that in his statement to the gardaí he never said that he refused to sign the letter.
"The height of it was a suggestion of discomfort," Grehan told the court.
McCluskey says that he was told by his O'Sullivan that Whelan wanted them both to sign the letter but said that he never had any direct conversation with Whelan about signing it.
"Michael's instruction was that Pat wanted Michael and I to sign it," he said.
"My discomfort manifested itself in my refusal to sign the letter," McCluskey earlier told Grehan.
Changing of the terms
McCluskey was also asked by Grehan about the reason for the proposed changing of the loan terms.
The full €60 million proposed in the original loans to the Maple 10 was not drawn down and it was suggested that the loan should be reduced to €45 million.
It was put to McCluskey that it would be usual to change the terms of a loan if the original amount was not drawn down.
McCluskey agreed with Grehan that it would indeed be normal banking practice to change the facility if the initial amount wasn't actually drawn down.
Grehan suggested that changing the terms of the loan would prevent the Maple 10 developers coming back to draw down the remainder of their loan value.
McCluskey said that it is his belief that only Jerry Conlan made approaches to increase the amount he required.
First published 13:35