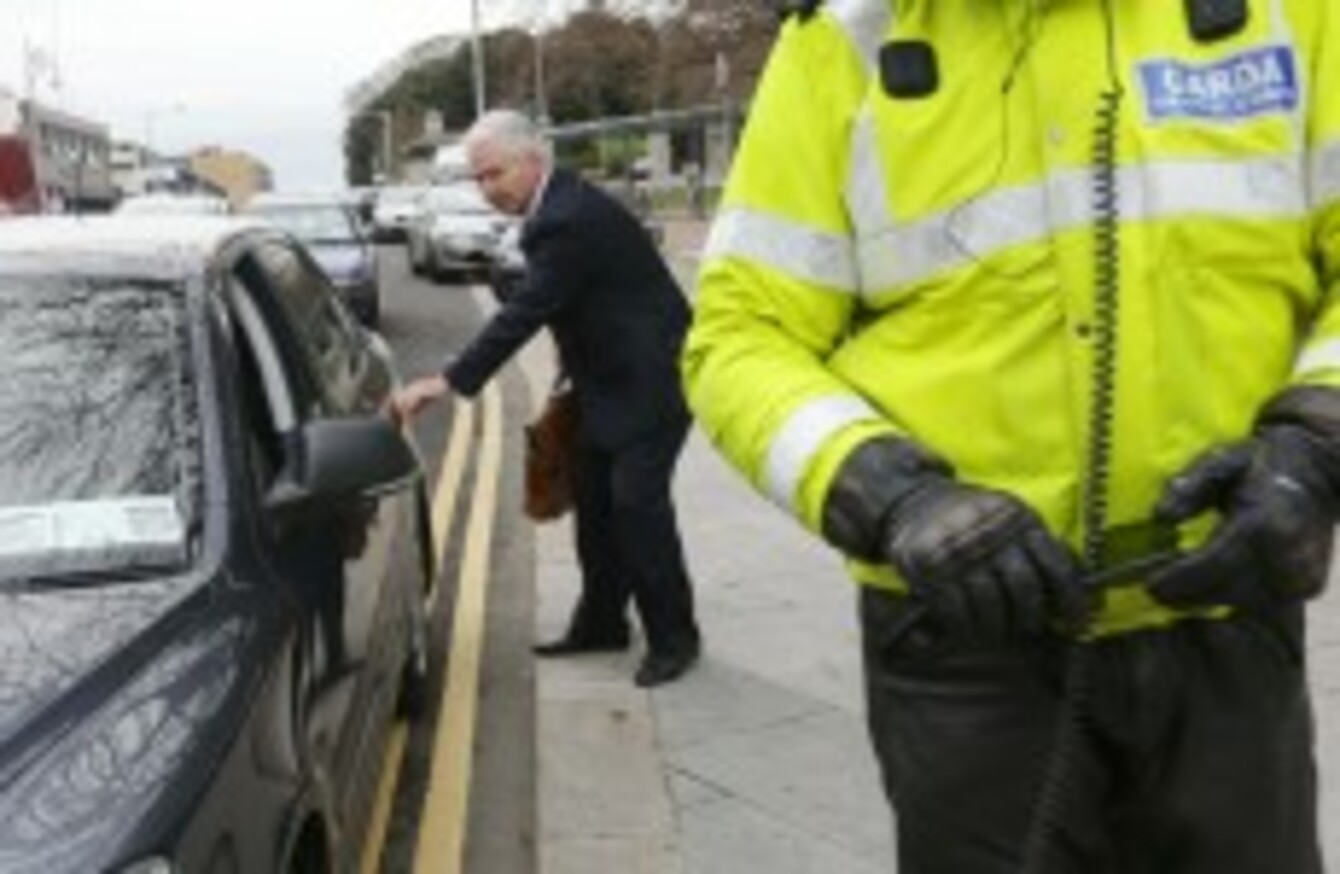 Image: Laura Hutton/Photocall Ireland!
Image: Laura Hutton/Photocall Ireland!
THERE HAS ALREADY been three full weeks of evidence heard in the trial of three former senior executives of Anglo Irish Bank.
Seán FitzPatrick, Pat Whelan and Willie McAteer stand accused of offences under the Companies Act but have pleaded not guilty to all charges of providing unlawful financial assistance to 16 people buy shares in the bank.
Whelan also faces seven more charges of being privy to the fraudulent alteration of a loan facility letter.
The hearings are trying to shed light on the mechanisms of the Maple 10 deal which allegedly saw hundreds of millions in Anglo Irish Bank loans given to developers and businessmen to reinvest in the bank through share holdings.
Here are some of the interesting things we heard in the Criminal Courts of Justice this week. The court adjourned early on Thursday as one of the jury members suffered a bereavement.
Friends of Anglo
During Monday's testimony, a member of the Maple Ten developers said he was told he would "be a friend of the bank" if he took a loan in order to buy shares in the doomed lender.
Brian O'Farrell was on holiday in July 2008 when he received a phone call from Pat Whelan who made him aware "there was a problem with the bank".
He said that the following Monday at 8.30am, Whelan and former Anglo chief executive David Drumm called to his Malahide home, where he was told of what the bank was referring to as Project Maple.
He said he was told that the deal would not earn him money, but that it would help the bank greatly. And that Drumm forecast a dire outcome if the deal didn't work.
I was told that I probably wouldn't make any money, but I would be a friend to the bank.
"[Drumm] told me that if this hole wasn't plugged immediately, Anglo would be gone with a week. He said that after that, they would probably bring down AIB and Bank of Ireland as well."
The Regulator knew
An email sent to former head of Anglo UK Declan Quilligan by ex-CEO David Drumm was shown to the court on Tuesday. It contained just two words in the subject bar: Regulator squared.
Nothing was written in the subject body.
On 9 July 2008, Quilligan replied, "Excellent, hope he was grateful."
The correspondence referred to the now infamous Maple 10 deal.
Drumm responded to the reply email, saying, "Excited I would say – I'd say he's lying awake at night like the rest of us."
Later in the week, Former CFO Matt Moran told the court that he had been told by Drumm that the financial regulator had given the go ahead for the Maple 10 deal.
Recalling 9 July 2008, he said:
David Drumm said to me that he had spoken to the regulator about it and he had got their approval and he gestured to me with a thumbs up.
In his evidence, Moran also said that the Financial Regulator raised concerns about lending to people connected with the Quinn group.
Four alternatives to the Maple Deal were looked at
Quilligan told the court that although at least four other options were looked at, the Maple 10 arrangement was the only viable way to replace Seán Quinn's shareholding.
"We ran out of options, to do nothing wasn't an option.
"Quinn's CFD holding would have had to be wound down in another way and that could have been catastrophic."
The other options explored at the time included a deal with Rabobank to purchase ACC Bank  as well as securing investment from Bain Capital. Although there were meetings with parties on both these options, neither came to anything.
Drumm wanted to look in the UK for more investors
Drumm asked Quilligan to look for more investors in the UK willing to invest further but a lack of 'personal connection' made this almost impossible.
"The relationship we had with clients in England wasn't as great as it was in Ireland," explained Quilligan.
Clients we banked for in the UK might have five other banks, in Ireland they might have one other bank.
The global financial crisis made it difficult to secure investment, he told the court, but it was not personal to Anglo.
"You'd go meet with an investor at the time and they're hearing these rumours, they might be rattled.
"If you met them you were almost showing weakness," he added.
Issuing a statement about the bank's health also wasn't an option:
It's a dilemma, if you come out and make a statement and say that our funding is strong, people would begin asking 'why are you making a statement, why don't you  just ride it out?'.
Counsel for Pat Whelan, Lorcan Staines, described that doing so would be, "a little bit like a vote of confidence in a Premier League manager". Quilligan agreed.
He also wanted to look in Dubai
This attempt proved equally fruitless.
Moran testified that he travelled to the Middle East with Drumm to try and drum up investment.
Matt Moran. (Image: Laura Hutton)
"There was no investors willing to take it up, they were more interested in large global branded institutions," Moran said during his evidence on Tuesday, describing Anglo as a "niche" institution.
He also claimed that Drumm spoke to the financial regulator Pat Neary on the phone during the Dubai trip.
"He informed Mr Neary that the we were on the roadshow with investors but it was difficult to put in place and too early to judge if that would be successful."
In beginning his evidence, Moran confirmed that he was given immunity from prosecution in the matters relating to this case and other issues on which prosecutions may be taken.
Seán Fitzpatrick had regrets
The jury heard that Seán Fitzpatrick regretted not 'becoming more involved' in the Maple 10 deal.
According to Moran, the former non-executive chairman expressed concern about the terms of the agreement.
He told the Dublin Circuit Criminal Court on Wednesday that Fitzpatrick wondered "if that was the right transaction to do".
"Specifically in relation to the recourse," he added.
The recourse on the loan was the amount to be owed if the value of Anglo shares fell to zero. It was initially set at 25 per cent but it has been claimed in court that it was later changed to zero.
"He made a comment to me that he regretted that he didn't become more personally involved in the transaction," continued Moran.
The trial of former executives Seán Fitzpatrick, Pat Whelan and Willie McAteer continues.
Reporting by Paul Hosford and Rónán Duffy.