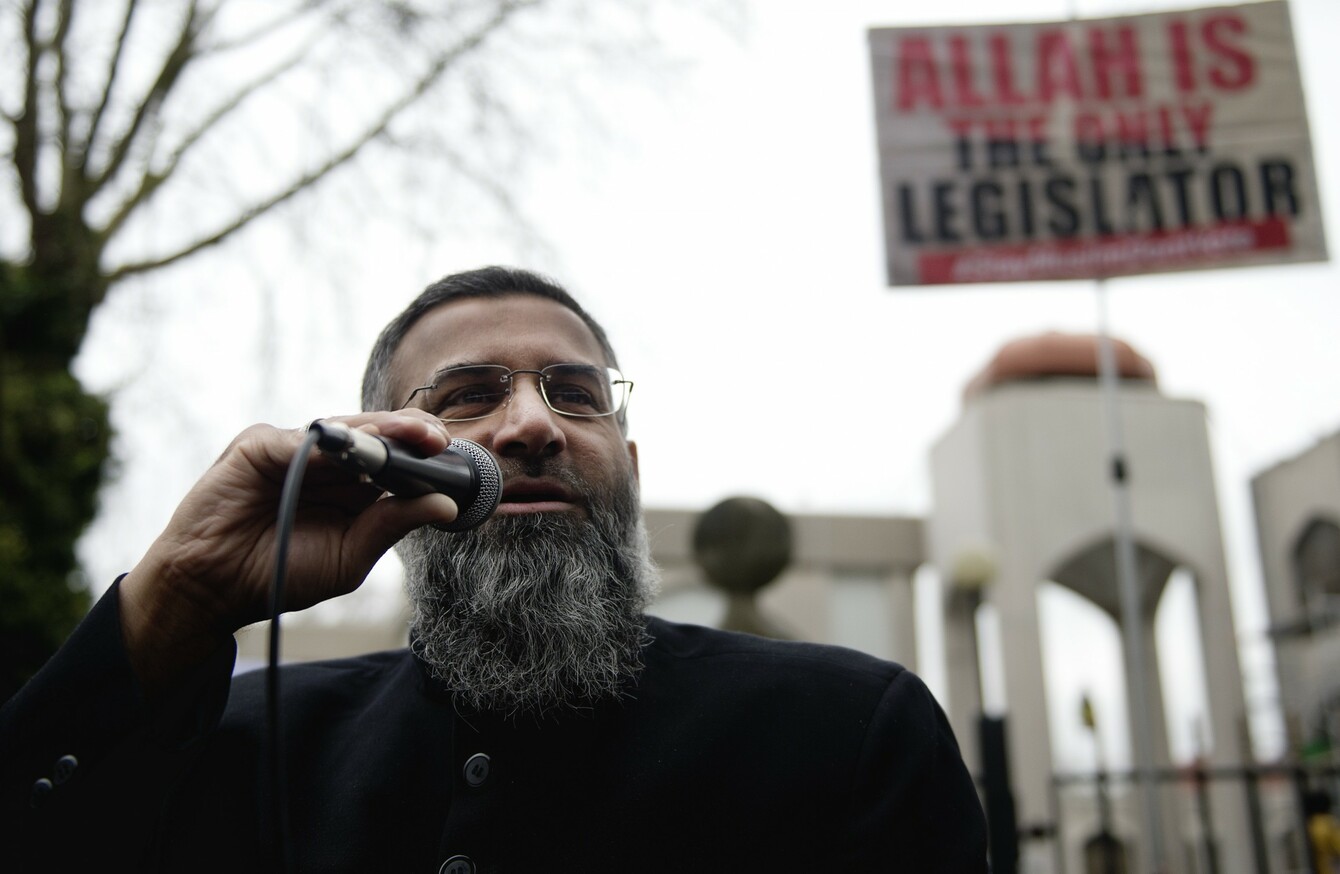 Image: Hannah McKay
Image: Hannah McKay
RADICAL MUSLIM CLERIC Anjem Choudary could be jailed for years after being found guilty of inciting support for ISIS.
The 49-year-old Choudary and co-defendant Mohammed Mizanur Rahman, 33, used a series of talks posted on YouTube to invite backing for the group, and pledged their allegiance to IS leader Abu Bakr al-Baghdadi.
They were convicted of support for a proscribed terrorist organisation following a trial in London last month and remain in custody.
Legal restrictions were placed on the verdict being made public until now.
Choudary is the former head in Britain of Islam4UK or al-Muhajiroun, a now banned group co-founded by Omar Bakri Muhammad that called for Islamic law in Britain.
But for two decades the former lawyer, who is of Pakistani descent, managed to stay on the right side of the law.
The suicide bombers responsible for the July 2005 suicide attacks which killed 52 people and the men who murdered soldier Lee Rigby in London in 2013 were radicalised by al-Muhajiroun, police say.
"These men have stayed just within the law for many years," Commander Dean Haydon, head of counter-terrorism at London's Metropolitan Police, said of Choudary and Rahman.
"But there is no one within the counter-terrorism world that has any doubts of the influence that they have had, the hate they have spread and the people that they have encouraged to join terrorist organisations."
Both men will be sentenced on 6 September.
Comments are closed as the matter remains before the courts

With AFP reporting.