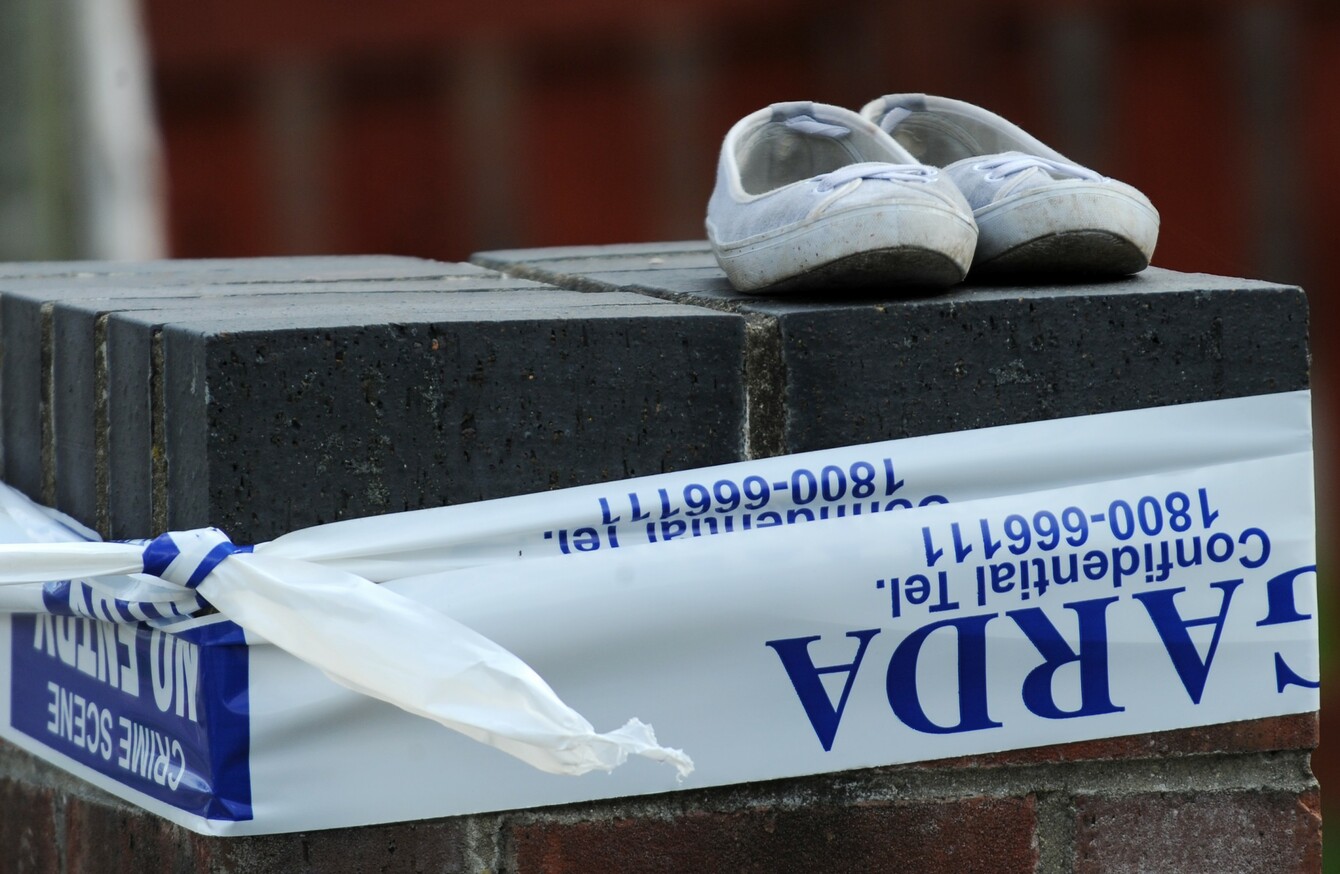 Image: Laura Hutton/Photocall Ireland
Image: Laura Hutton/Photocall Ireland
THE SISTER OF a young woman who was stabbed to death by her ex-partner has urged other women in abusive relationships to reach out to someone for help.
Anna Finnegan was just 25 when she was murdered by Vesel Jahiri in Clonsilla, Dublin 15 on 21 September 2012, one month after she had sought shelter at a women's refuge. Jahiri was found guilty of her murder and of assault on her brother Karl, who he also stabbed the day he killed Anna. Yesterday he was sentenced to life imprisonment.
In an interview on RTÉ's Claire Byrne Live last night, Lisa Finnegan said she felt "pure elation" after the sentencing as a weight had been lifted.
"It's like the line being drawn under it now – I definitely know I have at least 20 years ahead of us to feel safe and happy and try and live again."
The killer had fled the country during a previous trial for the same charges and the family say they were living in fear until he was apprehended.
'Alarmed'
Anna first met Jahiri when she was 15 and Lisa said the family "were all pretty alarmed" to hear she was dating an older man. Two weeks before their father died, he tried to break up the relationship.
He approached Vesel at his job where he was working and he told him that he needed him to stay away from his daughter, that Anna was way too young to be in a relationship. And he didn't want to find Vesel being around her any longer. Unfortunately, my dad passed then in the September and a 15-year-old girl, she's very traumatised by my dad's death at this time, she's the apple of his eye now at this stage in my dad's life.
Lisa said she believes her sister's killer used her father's death "to reel her in a bit".
Though the Finnegan family was never fond of Jahiri,  Anna managed to keep the abusive nature of their relationship a secret from them until Easter Sunday 2012.
"Actually, I just got a bizarre phonecall off him [Jahiri]  that day. I'd never heard this tone in his voice before, I'd never heard him speaking in this manner before. He was very angry and calling me names and I just couldn't understand what had happened. But as it turned out he had punched her in the head that day," Lisa recalled.
"I rang Anna, hysterical, asking her what's going on, I just had this crazy phonecall and she told me and she was very, very upset and she asked me could she come down with the children and of course she came straight down and I was shocked, you could have just knocked me over with a feather."
She described her sister as "a very kind soul" and said she was shocked to hear she had let someone treat her in this way.
'A brave step'
Anna's children are "very happy" considering all they have been through, Lisa said. Her son Billy has Cystic Fibrosis and the approval for Orkambi will now impact on his care. This news came the night before Jahiri's guilty verdict.
But Anna should be here to raise her children, Lisa said, and planning holidays, training to be a nurse like she had always intended.
She said she feels "despaired" when she thinks about other young women out there who are suffering the same kind of abuse as her sister.
"I would like to tell people that Anna made that brave step to come forwards and it was the hardest thing she told me she has ever done," she said.
"It would have been easier sometimes to take a punch than admit she had let another human being treat her like that."
She urged any woman in an abusive situation to seek help.
"There is so many people in this world, they will find one person who can help them. They can sit down and think: 'who do I love and who do I trust?' and that person will come through for them."
If you need help, contact Women's Aid, which operates 24/7 on 1800 341 900.