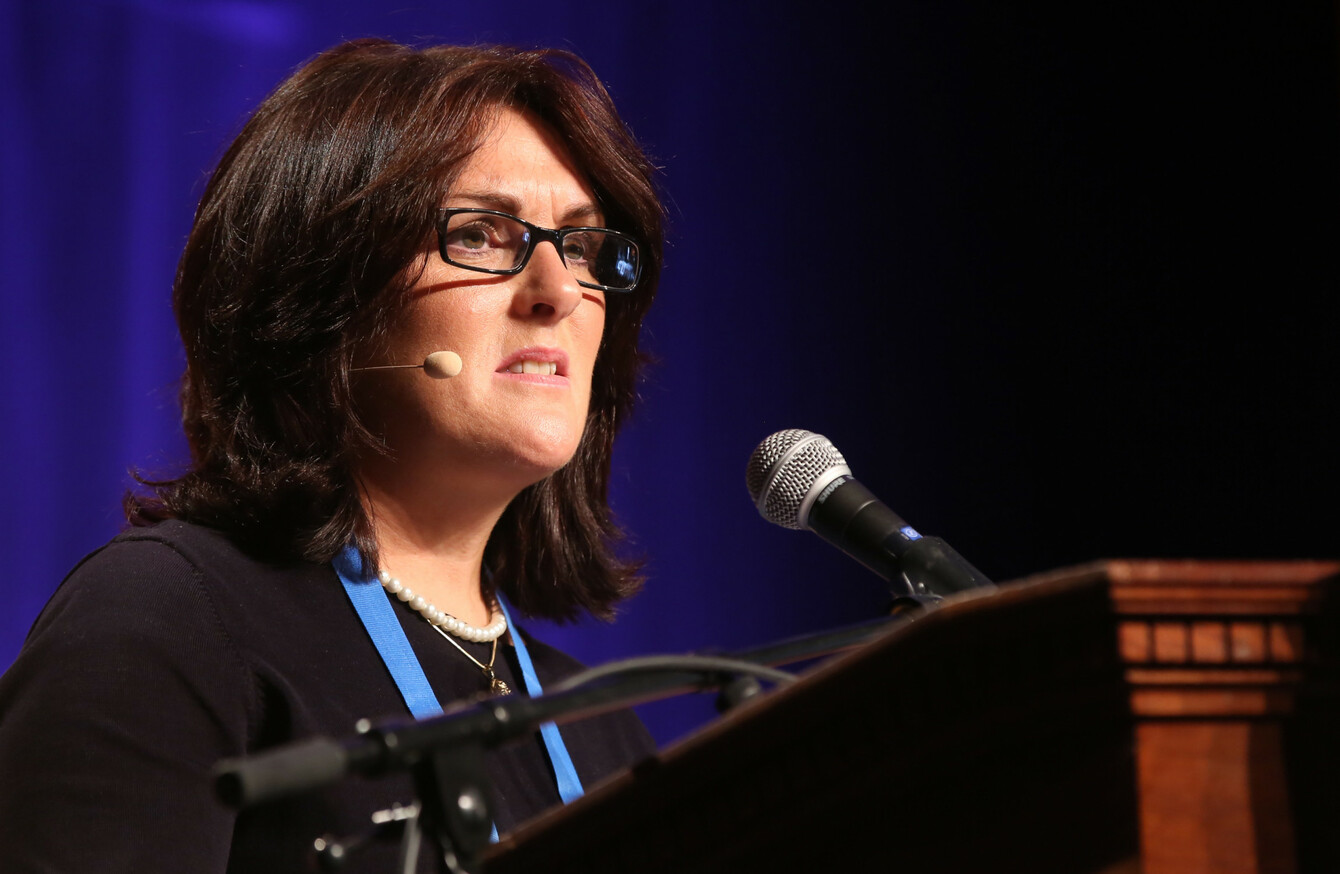 Olive Foley spoke at the World Meeting of Families earlier this year
Image: Sam Boal/Rollingnews.ie
Olive Foley spoke at the World Meeting of Families earlier this year
Image: Sam Boal/Rollingnews.ie
THE WIDOW OF Munster Rugby legend Anthony Foley has said she and her family are finally seeing  "a little bit of light" just over two years since his death.
Former head coach Foley passed away suddenly in 2016 at the age of 42.
He was in Paris with the Munster team for a European Champions Cup game against Racing 92 when he died suddenly from a heart rhythm disorder that caused an acute pulmonary edema.
His wife Olive told The Marian Finucane Show on RTÉ Radio One today that the news was broken to her by her mother, and her instincts were to immediately protect their two boys Dan and Tony – who were 8 and 11 at the time.
"The news was the most shocking thing imaginable," she said. "It was the last thing in the world I ever expected."
She told the children that "Daddy has died in his sleep". 
A child psychologist and neighbour advised her to bring the children to Paris, and spend as much time with their dad prior to his funeral.
At the funeral itself, Olive Foley said she had to channel her "inner Anthony" to deliver the eulogy to him.
While Anthony Foley was an inspiration to many from his playing and coaching days, his wife recalled him as a "great family man". 
Now, after a tough couple of years, she said that her two children are now doing very well. She also singled out Sister Helen Culhane, the founder of the Children's Grief Centre in Limerick, for helping the children to come to terms with the loss of their father.
"What I love about Helen and all the support team she has is the way that she deals with the children, she said. "They go in and sit down one-on-one and then we're brought in for the last 10 minutes.
Inevitably, they'll have spoken about dad or they'll have told little stories, and then Helen might say something like 'tell mam about that great story'.
She said that the family are now talking about Anthony regularly and not avoiding the subject. 
Coming on the day that Ireland face New Zealand, Olive recalled Anthony travelling there during the 1990s and making friends there while playing rugby.
Years later, he swapped shirts with Kiwi legend Jonah Lomu who died in 2015. The jersey is now framed on a wall in their house.
She also recalled the actions of the Ireland players prior to their famous win against the All-Blacks in Chicago in 2016, just a few weeks after Anthony's death.
"'What are the Irish players doing? My god, they're in a figure of eight.' Then we saw that the Munster players were in the front and I went: 'My word, Anthony is very present over in Soldier Field today, this is going to be good.'
When they won, that was such an incredible moment for me and the children. That was so, so special.