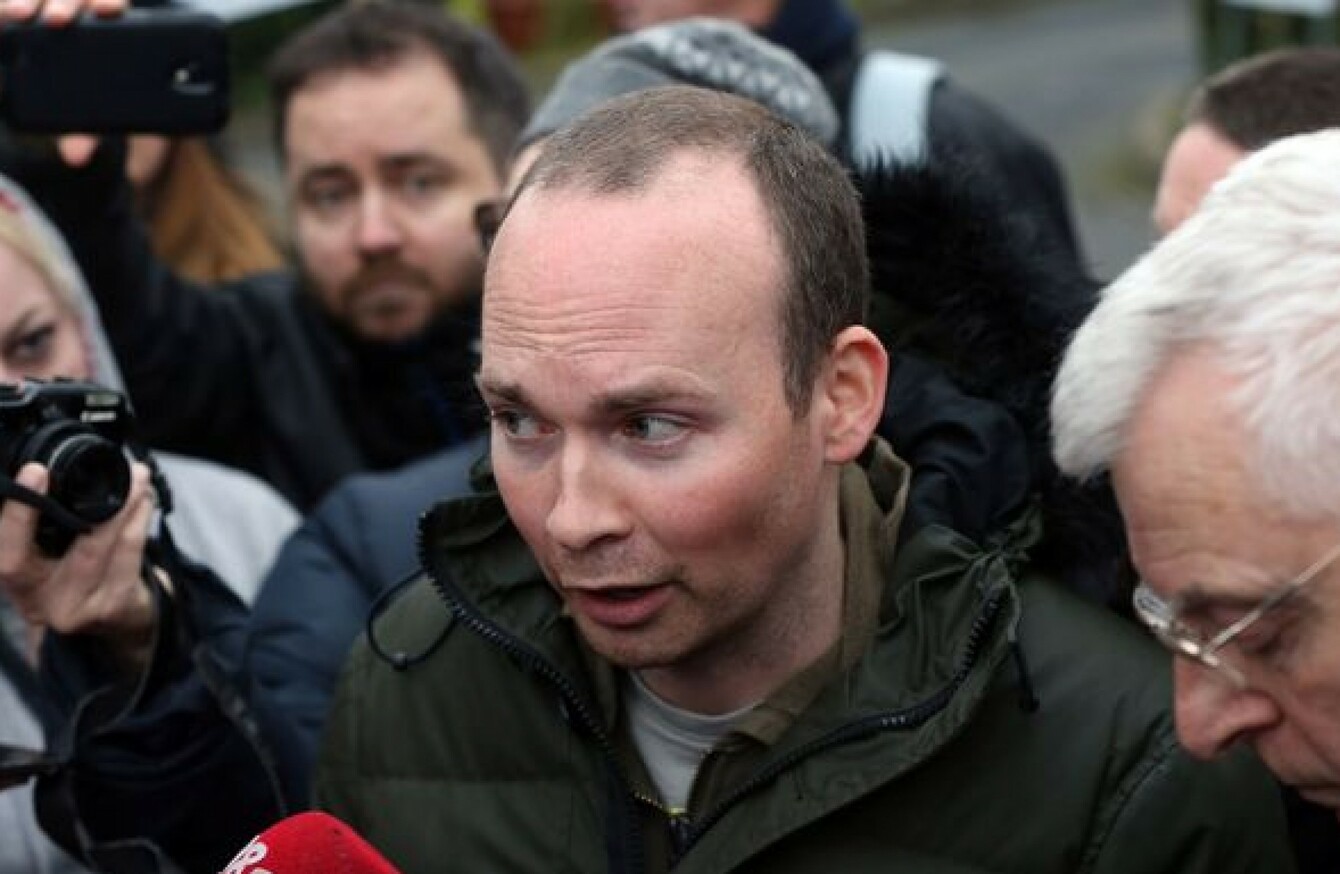 Paul Murphy
Image: Niall Carson/PA
Paul Murphy
Image: Niall Carson/PA
AN ANTI-AUSTERITY ALLIANCE councillor has lost his appeal to overturn a decision to refuse him a permit for door-to-door and street collection.
District Court judge Michael Coghlan upheld the decision of a Garda Chief Superintendent Orla McPartlin to refuse councillor Mick Murphy a permit to collect money in Dublin South West.
Murphy had claimed the decision breached his constitutional rights.
Back in August, the AAA was refused the permit because "the proceeds of the collection or any portion thereof would be used in such a manner as to encourage, either directly or indirectly, the commission of an unlawful act".
Paul Murphy, AAA TD for Dublin South West, posted a statement on Facebook, saying the decision was "outrageous", but not surprising "given all of the political policing that's happened in the last year".
He wrote:
The question is, why are they targeting the AAA? Why are they trying to cut across our funding ahead of the general election? Why do they want to stop the momentum behind the anti-austerity message we represent?
AAA TD for Dublin West Ruth Coppinger was in court today. Speaking afterwards she said:
"Political parties have a fundamental democratic right to organise, to take part in elections and to raise funds to help get its message out. It is fundamentally unfair to hamper a left party which relies entirely on ordinary working class people in our public fundraising while the establishment parties get massive funding from the state and from wealthy supporters.
"We are being attacked because of our effective campaigns against austerity and homelessness. We will not be hindered."
The party said it will seek a judicial review of today's ruling.