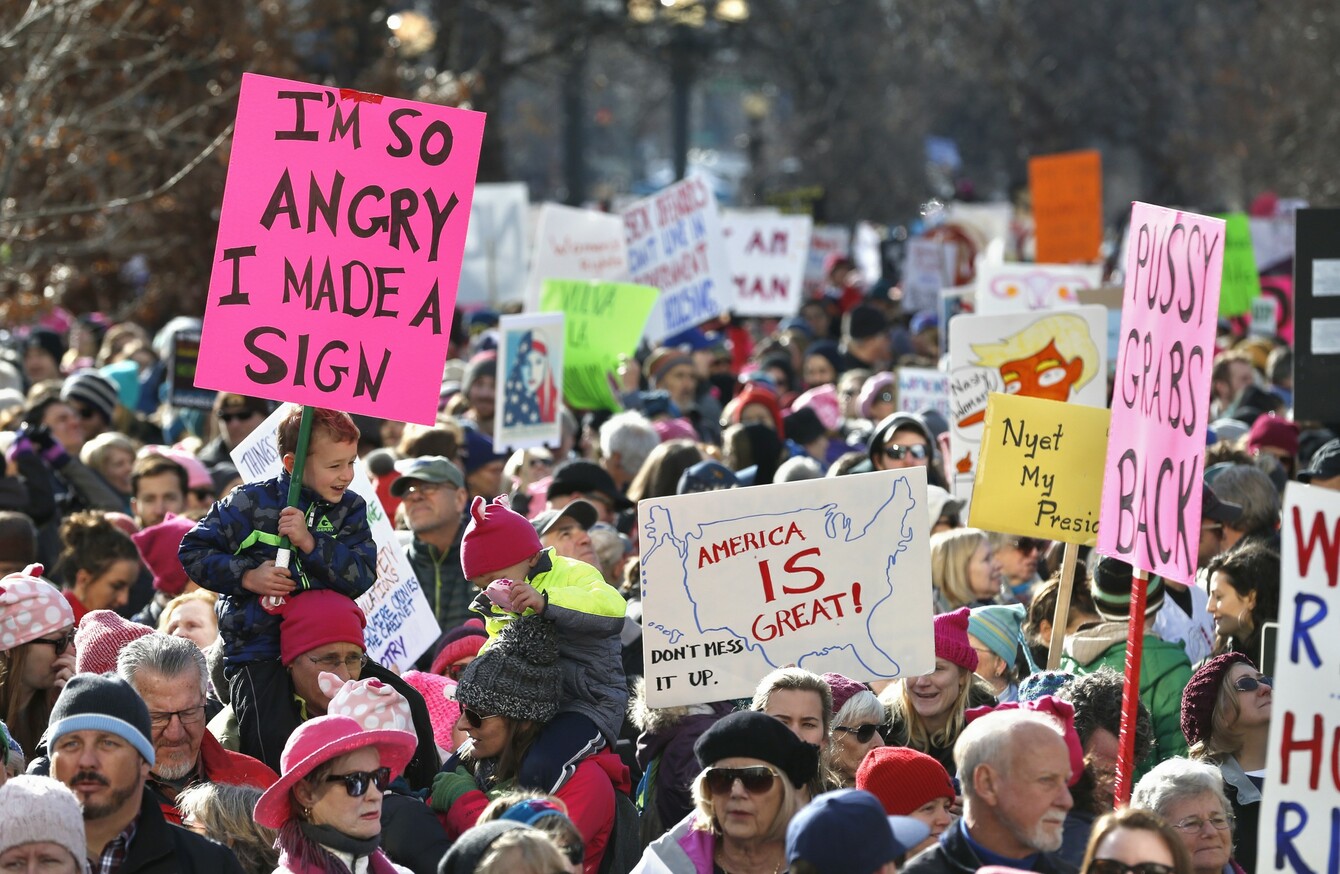 Image: Brennan Linsley AP/Press Association Images
Image: Brennan Linsley AP/Press Association Images
YESTERDAY, OVER A million people across the world took to the streets for the Women's March on Washington, to demonstrate their opposition to Donald Trump.
The new US President did not acknowledge the marches on his first full day in office, but crowds took to the streets of New York, Chicago, London, Dublin and elsewhere, with the main protest in Washington attracting hundreds of thousands of people.
At the protest in Boston, Democratic senator Elizabeth Warren told the crowd: "We can whimper. We can whine. Or we can fight back!".
However, during the election Trump earned a higher percentage of the white female vote than Hillary Clinton did and, in an email to the New York Times, the national chairwoman of the College Republicans said that the "women's march clearly doesn't represent all women".
So, what do you think? Do you support yesterday's anti-Trump marches across the world?

Poll Results:
No interest/No opinion (1454)