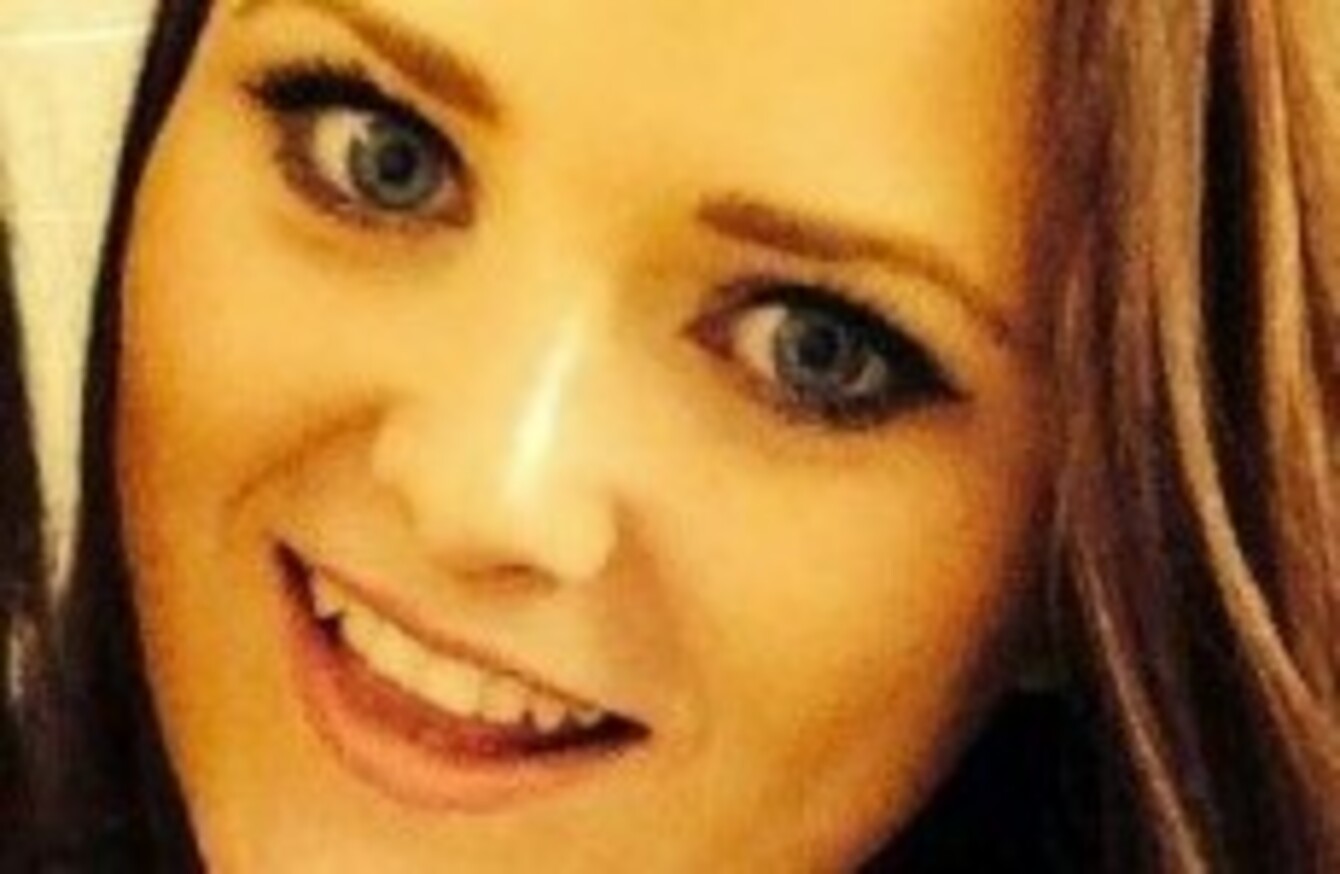 BERKELEY TRAGEDY VICTIM Aoife Beary is said to be showing signs of improvement as friends and family here in Ireland are organising a fundraising event this weekend to contribute towards her care back in the US.
Speaking to DriveBy on 2fm yesterday the student's cousin Eimear O'Doherty said she has just returned from visiting Aoife.
"She's moved from ICU and she's in Santa Clara Medical Center, which is a rehabilitation centre, where Clodagh and Hannah are as well," she said. "She's doing much better; she still has her good days and bad days. The biggest concern at the minute is her brain injury, so that's going to be a long road."
You want to think she recognised you and I think she did but it's hard to say. No one can say the extent of her brain injury as it is so that's kind of a waiting game I suppose.
O'Doherty said her aunt and uncle are doing well and she travelled over with Aoife's younger brother and sister who will now stay with their parents until the end of the summer.
"It's unbelievable how strong they are," she said yesterday.
Though she said it was very difficult to leave her cousin's bed side and return home to Ireland, she hopes now to be able to help her family from here with the 'fun-raiser' tag rugby event this weekend. The tag rugby tournament is taking place in Donnybrook Stadium this Saturday from 11am and the event runs until 6pm. As well as the tournament itself there will be a barbecue, kids entertainment, all day music and a raffle.
"Aoife has a long journey ahead of her and she and her family will need all the support we can give them," the event page says. "100% of funds raised will go directly towards helping Aoife as she continues the fight of her life with the bravery and determination that we know and love her for."
A minute's silence was also held last night ahead of the International Champions Cup match between Manchester United and San Jose Earthquakes in California in recognition of those who were killed or injured in the balcony collapse.