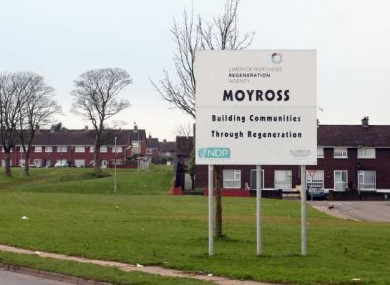 DRIVERS AT AN Apache Pizza outlet in Limerick have stopped delivering orders to homes in the Moyross estate as they say it is too dangerous.
Robert Pendleton, director of the pizza-making franchise, told Newstalk this morning that the ban will remain in place for the moment but could be reviewed later this year.
"Every six months to a year we will attempt to deliver to the area," he said but added that if there is a serious incident, the ban will remain.
Pendleton said the company had to stop delivering to the busy estate as it was too dangerous.
"The incidents were not minor," he told Newstalk Breakfast, "it became too much."
The latest episode saw a front windscreen of a car smashed in but other incidents have involved people surrounding vehicles and stealing pizzas and money.
"We've had drivers who come from Moyross but wouldn't go in because of the threat," added the Apache chief who appeared on the radio show after complaints were received from a Moyross resident, Chris Duhig.
Duhig, a local activist, believes the national company is discriminating against people from the regeneration areas of Limerick.