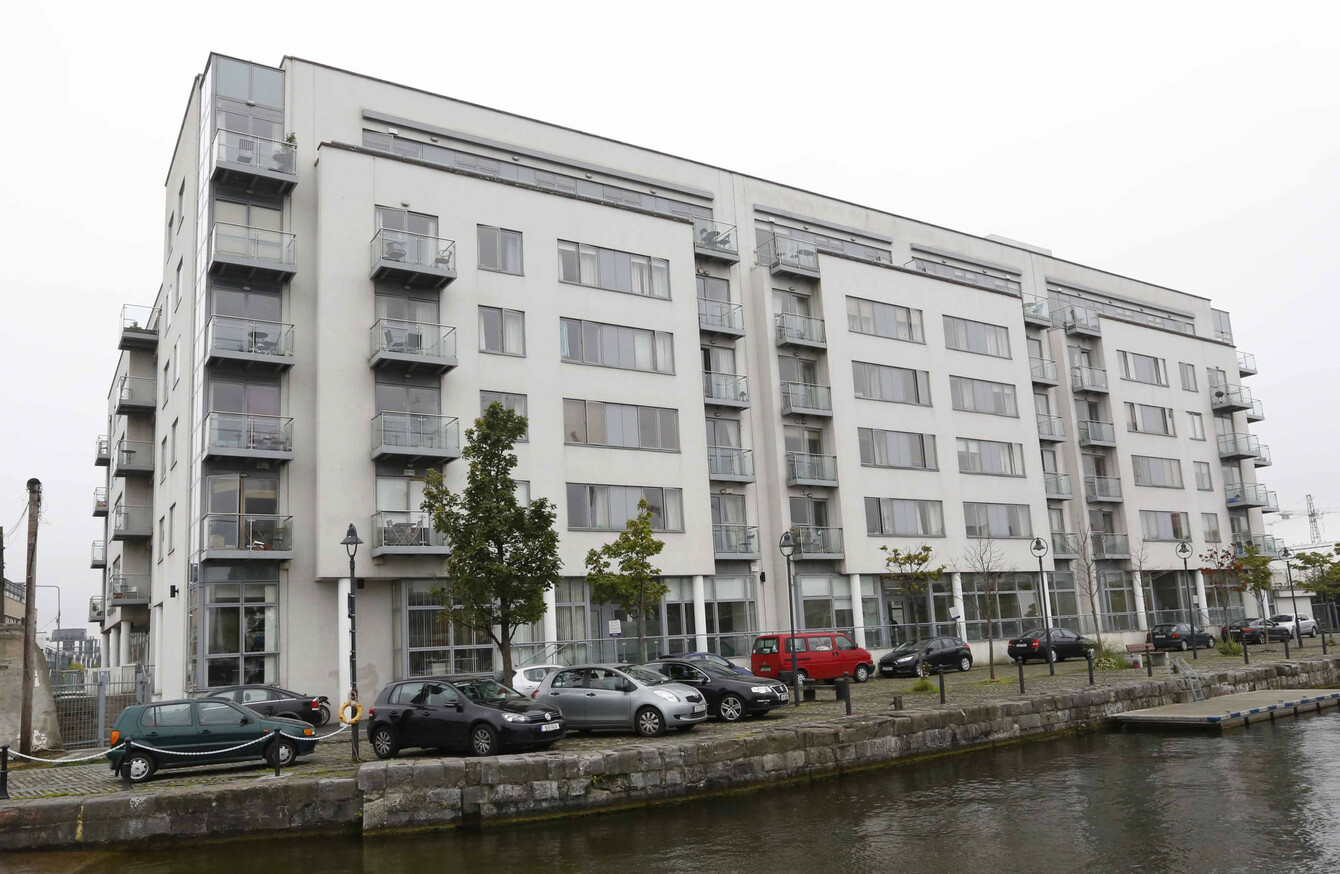 File photo.
Image: RollingNews.ie
File photo.
Image: RollingNews.ie
THE NEED TO have parking spaces included in newly built apartment complexes will be reduced in areas with good public transport connectivity under new draft planning guidelines published today.
The Housing Department today published new draft guidelines around apartment developments.
The department said the guidelines were geared towards making it more cost-effective to build and live in apartment complexes, and to increase the supply across the country.
Among the new measures included in the new guidelines are provisions around how many units will be allowed in a single development and an increased focus on supplying more studio and one bed apartments.
"Shared living" options – in which people would have their own bathroom, but would share kitchen and living space – are also being explored.
There are a significant number of changes under the new guidelines – which will go out to public consultation next month before they are included in the Ireland 2040 National Planning Framework.
These include:
Getting rid of the requirement for car parking in certain areas
Increasing the number of units per floor in any development
Greater flexibility in terms of apartment type mix
New provisions for studio-type accommodation
Commenting on the draft guidelines, Housing Minister Eoghan Murphy said in a statement that it was important that more apartment complexes are built.
"While there might be plenty of cranes across the skyline of Dublin for example, the vast majority are building offices, not homes. We need to turn this around," said Murphy.
"These new measures will address a number of challenges that we currently face. They will make it a lot more cost effective to build apartments, with the removal of parking space requirements and increasing the number of units that can be built in a development, for example.
They will attract greater investment into the build to rent sector, which will relieve the huge pressure we are currently seeing in the rental market.