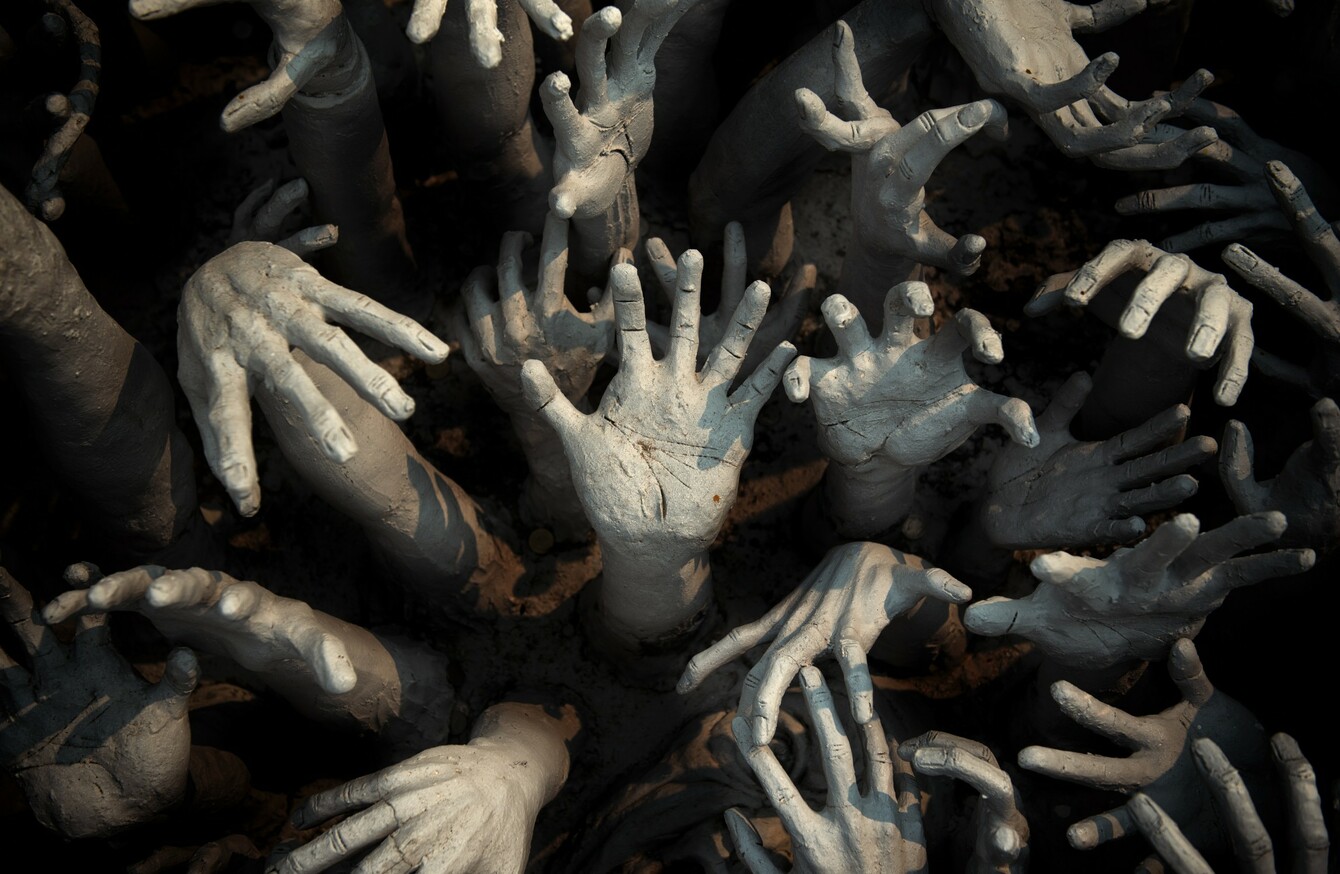 Image: Shutterstock/RAYBON
Image: Shutterstock/RAYBON
IT IS THE subject of an infinite number of films, books and works of art.
Asking just how humans will contrive to destroy themselves is a subject of fascination that shows no signs of abating.
Towards the end of 2017, Science Gallery Dublin will ask the question of how it will all end with the 'Collapse' exhibition.
Science Gallery director, Lynn Scarff, told TheJournal.ie that Collapse would draw heavily on popular representations of the end of the world, to tell the story of what may end us all.
She said: "It takes the post-apocalyptic idea of the Walking Dead and so on, and really looks at some of the challenges we're facing at the moment and how science is trying to answer these questions. The main thing we're really asking is "what is the thing that will wipe us out?"
'Collapse' will look at how much truth can be found within the many theories surrounding the end of the world, and what we can do to prevent them from happening.
Scarff said: "It will play with the popular culture aspect of the end of the world, but bed it with real research. When we were developing the idea what we were really interested in was looking at doomsday scenarios, and the big challenges that we face."
Potential catastrophes such as antibiotic resistance, a lack of food, a lack of water and geological movement in the planet will all be explored. Outlandish possibilities such as a zombie apocalypse will be also be examined.
Vice Provost at Trinity College Dublin, Professor Chris Morash, believes that the Science Gallery succeeds because it incorporates the arts into science, and creates a space where science can answer these important questions in way that is relevant to us all.
He told TheJournal.ie: "There's a lot of mutual learning that can be done here from people in science and the arts.
We're talking now about STEAM subjects – science, technology, engineering, the arts and maths.
"To get that narrativising element into science is very important. We take ownership of it. If we're not asking the ethical questions, social questions – then science runs off on its own."
Scarff added that it is a "really rich area for people from arts, sciences, design and health to all come together to tackle".
Source: Science Gallery Dublin/YouTube