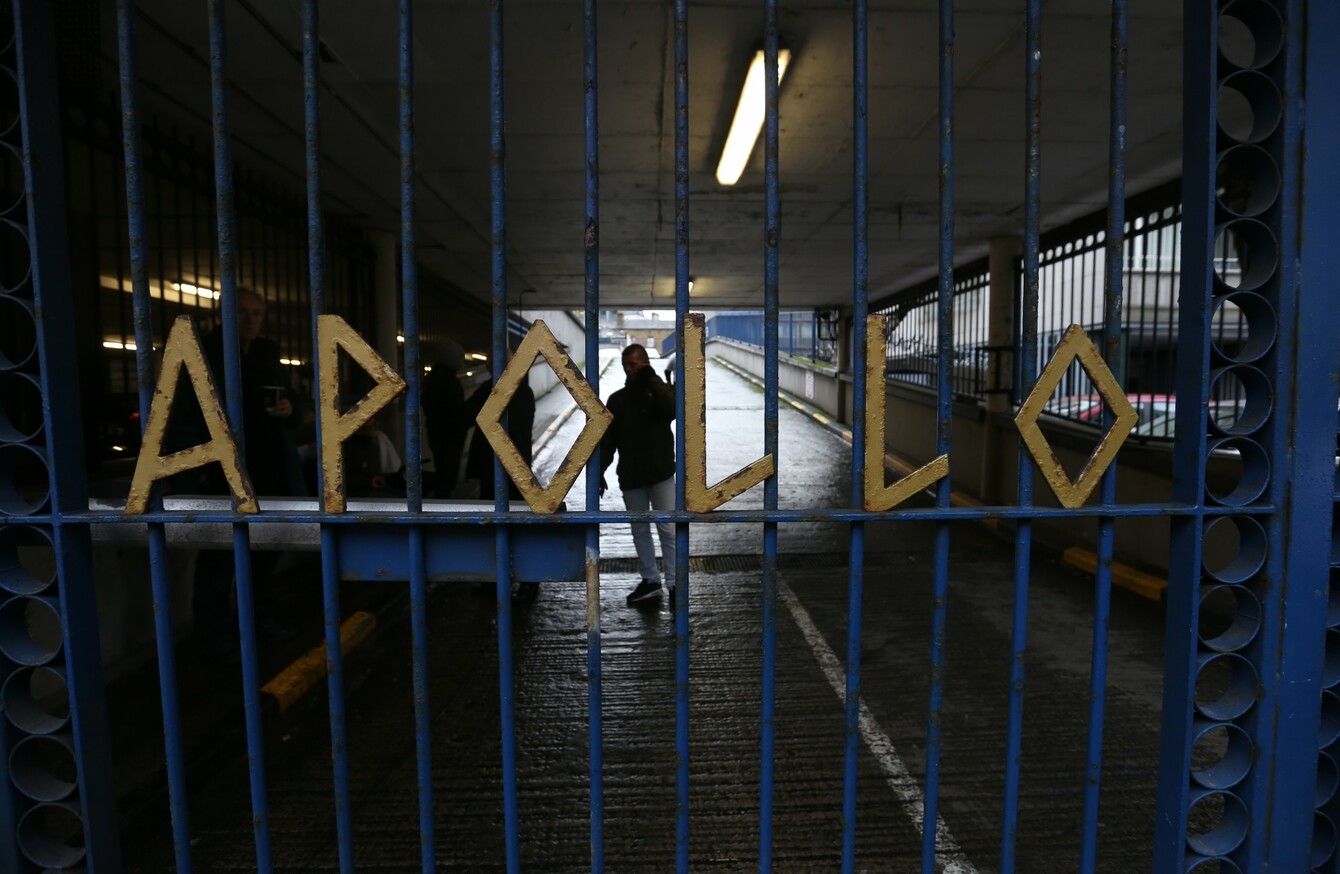 Image: SAM BOAL/RollingNews.ie
Image: SAM BOAL/RollingNews.ie
LAWYERS REPRESENTING ACTIVISTS who occupied an abandoned building in Dublin last week are due before the High Court this morning.
Short notice of court proceedings were posted to the gate of Apollo House at about 7pm yesterday, which has become makeshift accommodation for homeless people since it was occupied late last Thursday evening.
Yesterday, lawyers for the receivers of the building, Mazars, were granted permission to serve short notice of the injunction proceedings on solicitors representing the occupiers.
Lawyers for Mazars argued that the building was unsafe to be occupied, that it had lost its fire insurance, and that its public liability insurance will lapse in mid-January unless the receivers are able to regain possession.
Rossa Fanning SC for Mazars told the High Court on Tuesday his clients were sensitive to the issue of homelessness and had not rushed into court seeking eviction orders.
He said that his clients had been in touch with Dublin City Council, who informed them that there are enough beds to accommodate the number of rough sleepers over the Christmas period.
Activists from the Irish Housing Network and the Home Sweet Home group argue that they are providing shelter for homeless people who otherwise would be sleeping on the streets.
It is believed about 35 homeless people slept in the building last night.
Noting the health and safety concerns raised by the receivers, Mr Justice Paul Gilligan said the matter should return before the High Court this morning.
Lawyers for both sides are due before the court at 10.30am.
Activists have put out a call for people to protest outside the court this morning.
Hundreds of people attended a performance yesterday outside the building with musicians Glen Hansard, Hozier and Christy Dignam all present.
With reporting by Aodhan O Faolain