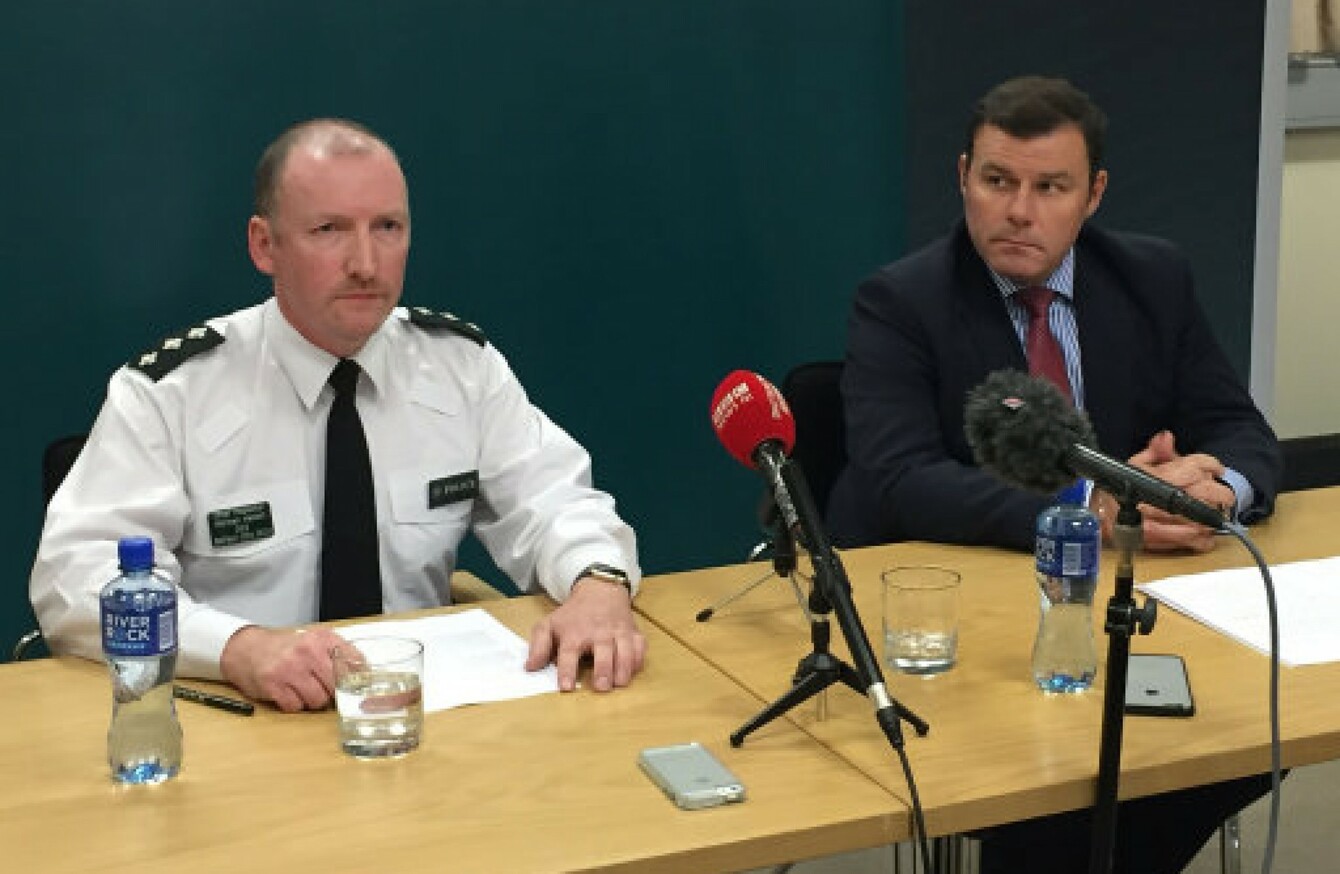 Image: PA Wire/PA Images
Image: PA Wire/PA Images
POLICE ARE APPEALING for information about the murder of a 43-year-old man in his home last night.
Joe Reilly was shot a number of times at his home in Glenwood Court, Poleglass, while the other two people in the house were ordered to lie on the kitchen floor.
Detective Chief Inspector Peter Montgomery said, "At about eight o'clock last night a number of men, one of whom was armed with a handgun, opened the unlocked door of number 1 Glenwood Court in Poleglass.
Two people in the house were subsequently ordered into the kitchen and made to lie on the floor. The man who lived in the house, 43 year old Joe Reilly, was kept in the living room.Mr Reilly was shot a number of times in the chest and, despite the best efforts of paramedics, he died at the scene.
"The gunmen ran out of the house by the front door and down the street. They are described as being about six ft tall, wearing dark coats and dark trousers. One was wearing dark rimmed glasses and a Celtic scarf."
He added that officers have no motive for Joe Reilly's murder. "This was a cold-blooded summary execution of a man in his own home.
It is really difficult to know how to describe what happened last night. The adjectives 'brutal, senseless and barbaric' are inadequate.
Officers want to speak to three children who were seen in the area as the gunmen ran away from the house around eight o'clock last night.
They are also appealing to anyone who was in the Glenwood Court/ Glenwood Crescent area last night or in the Laurelbank area around the same time to come forward.
"We have a team of detectives based here in Musgrave police station who are ready and willing to listen to anyone with information about what happened last night. People can call on the non-emergency number 101 or use the independent charity Crimestoppers on 0800 555 111."