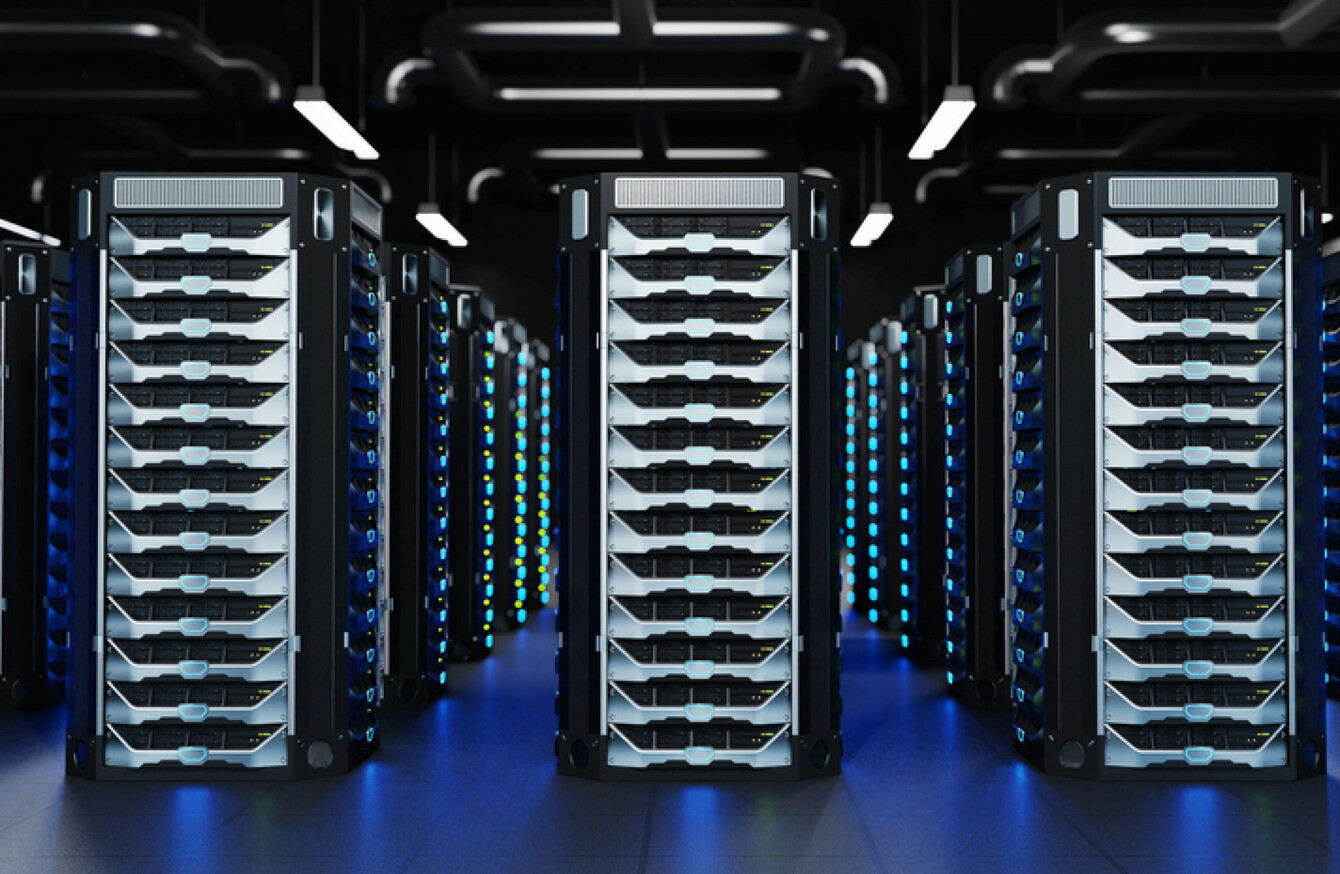 The data centre would hold information for Apple services like iMessage and Siri.
Image: Shutterstock/Graphic Compressor
The data centre would hold information for Apple services like iMessage and Siri.
Image: Shutterstock/Graphic Compressor
LOCALS AND POLITICIANS have voiced serious concerns that a planned €850 million Apple data centre in Athenry could be scrapped because of planning delays.
An Bord Pleanála granted permission for the data centre on the 166,000 square metre site in mid-2016, but the decision of a judicial review which will determine whether or not it goes ahead has now been put back until October.
The judicial review was first granted last November. Locals who have been campaigning for the investment will now have to wait until 17 October to hear the High Court's decision.
Apple's decision to locate the centre in a greenfield site in a Coillte-owned forest was first announced more than two years ago when the tech giant announced a similar investment in Denmark.
The Danish centre is slated to open later this year but the Galway campus is mired in delays.
Galway TD and Minister of State for Community and Digital Development Seán Kyne says this latest delay shows just how slow the planning process here.
"In comparison to other countries, clearly there were issues with delays here on a lot of levels, which is very worrying compared to Denmark where a similar announcement was made by Apple on the same day and their campus will be open later this year," Kyne told TheJournal.ie, adding that the delay throws the whole project into doubt.
The concern is that this would cause Apple to reconsider their decision. Obviously they've invested a lot of time and money in this and it's hugely important for Galway. It's hugely important to the local authorities in terms of future rates but more importantly, in terms of earmarking that area  for future investment by other companies.
The judicial review has come about on foot of objections on environmental grounds from two locals, Allan Daly and property lawyer Sineád Fitzpatrick.
Initial objections were based on potential traffic problems and fears about how construction might affect nearby badgers and bats, which are protected species.
After considering their complaints at an oral hearing, An Bord Pleanála decided to green-light construction on the site with "revised conditions". Objections continued however and the judicial review was granted almost nine months ago.
The objections to the data centre led to some locals who are in favour of the plans forming their own campaign group to show their support for the development.
The Athenry for Apple campaign group has close to 4,000 members on Facebook and has held a number of rallies in the town.
The group has now voiced its dismay at the fresh delay.
"It's a disaster," according to campaigner Paul Keane.
It puts it more at risk that we will lose a billion-dollar investment in the west of Ireland. Who'll want to come after Apple have been turned away?They've already gone ahead [and started to] build a second plant out in Denmark. Athenry was meant to be built first with a sister site in Denmark but they've got a second site in Denmark, and although they say that it's not a replacement it's still within the European boundaries and that's what they wanted.
Keane says jobs and investment are the main reasons supporters want the data centre built but that they were particularly in favour of it because it is a "relatively clean industry" that could lead to further high-tech jobs.
The Galway data centre would be used to store information for Apple's online services like iTunes, Siri and iMessage.
Minister of State Kyne also adds that it would be "hugely worrying" for the country as a whole if the investment was lost because of planning delays.
"I mean it was fully examined by the competent authority and planning authority and that has passed, so I think everyone thought it would go forward to the construction phase," he said.