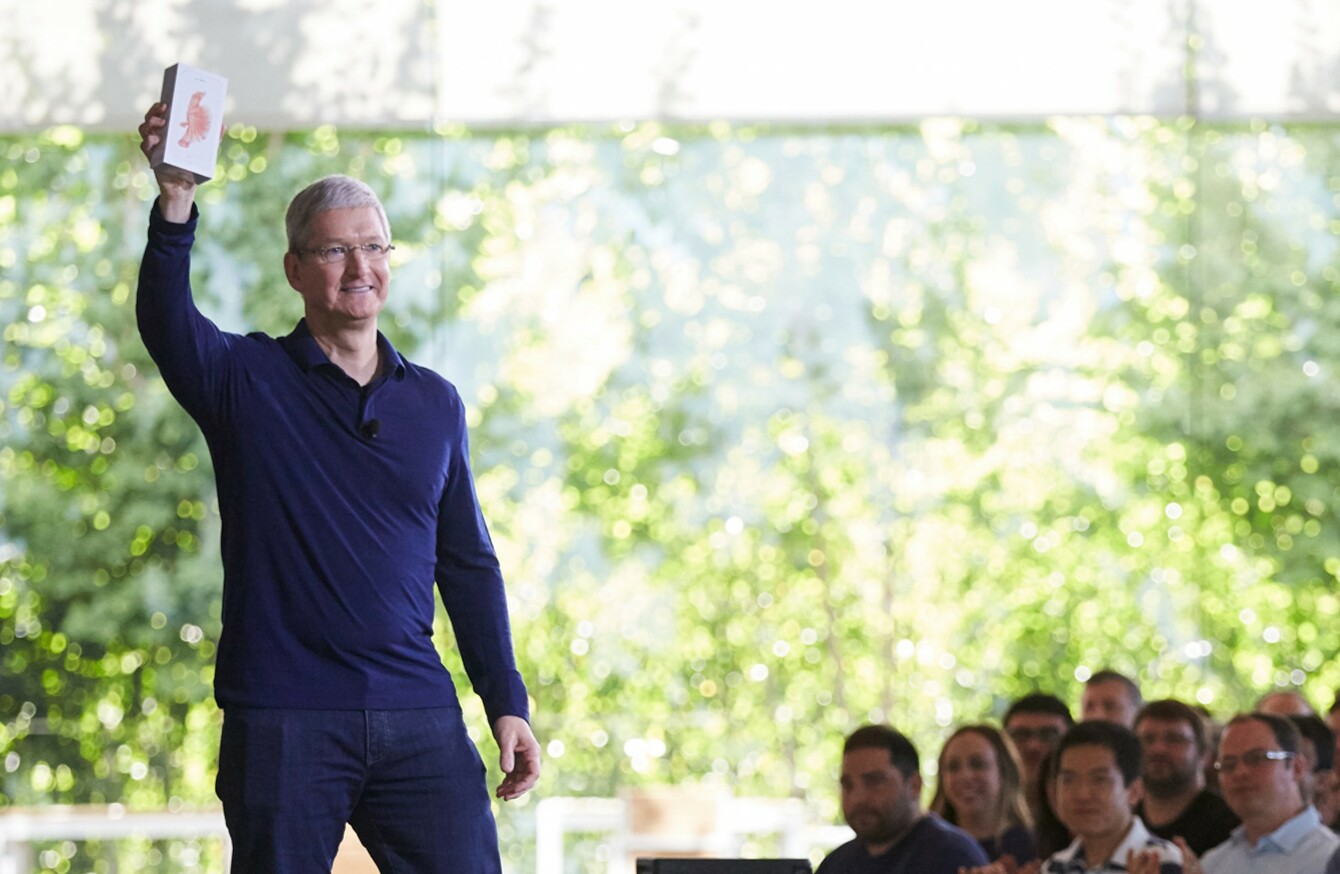 Image: Apple
Image: Apple
APPLE HAS CONFIRMED that it recently sold its billionth iPhone.
More than nine years after the original iPhone was launched, Apple's CEO Tim Cook confirmed it had passed the milestone at an employee meeting yesterday.
"iPhone has become one of the most important, world-changing and successful products in history," said Cook in a statement. "We never set out to make the most, but we always set out to make the best products that make a difference".
The announcement was a matter of when instead of if for Apple. It was expected that Apple would announce it during its earning call, but it decided to announce the milestone a day later.
This was helped by the arrival of the iPhone SE, a smaller, cheaper model which shared many similarities with the iPhone 6s. Cook claimed that the SE "demand outstripped supply throughout the quarter" and that switchers and first-time buyers represented "the lion's share" of its iPhone sales during this period.
However, iPhone sales fell for the second quarter in a row, despite selling more units than expected, and profit fell by 27% to $7.8 billion (€7.02 billion). Despite that, Apple's stock went up by 4.5% after the news was announced.
Apple is expected to announce the next model of its iPhone, likely called the iPhone 7, around September. Reports suggest that the phone will be very similar to the iPhone 6 and 6s, but with a few changes.
The biggest change could be the removal of the headphone jack. Instead, headphones will plug into the lightning port or connect via Bluetooth.