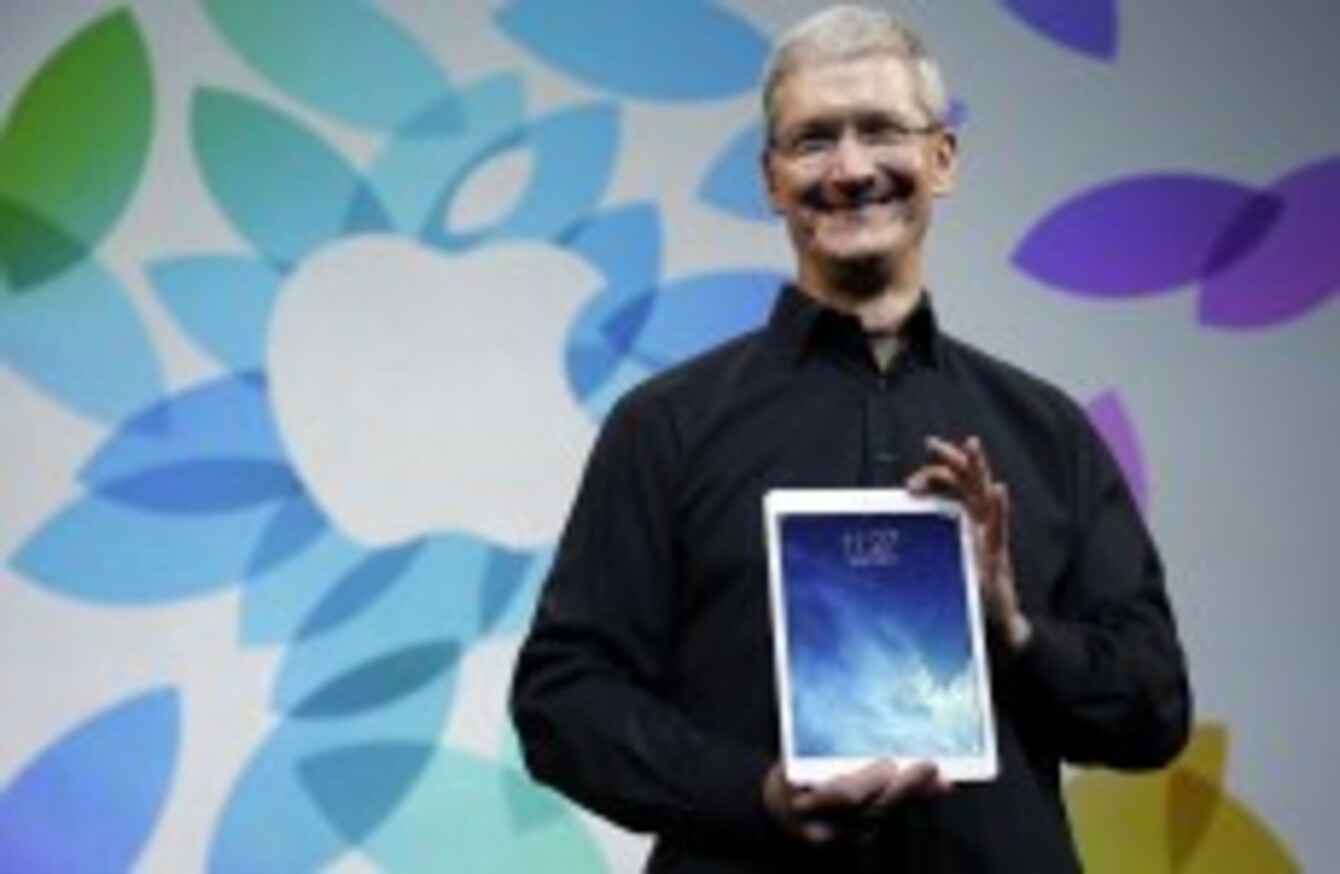 Image: Marcio Jose Sanchez/AP
Image: Marcio Jose Sanchez/AP
APPLE PLANS TO buy back an additional $30 billion worth of shares and split its stock.
The moves backed by the Apple board were announced as the California company reported a profit of $10.2 billion on $45.6 billion in revenue in the first three months of this year.
The earnings figures came with Apple chief Tim Cook hinting that new products are on the way from the maker of iPhones, iPads, iPods, and Macintosh computers.
"We're very proud of our quarterly results, especially our strong iPhone sales and record revenue from services," Cook said in a press release.
"We're eagerly looking forward to introducing more new products and services that only Apple could bring to market."
Apple will spend an additional $30 billion to buy back shares of the company's stock, raising to $130 billion the value of shares it intends to repurchase by the end of next year.
"We're confident in Apple's future and see tremendous value in Apple's stock, so we're continuing to allocate the majority of our program to share repurchases," Cook said.
"We're also happy to be increasing our dividend for the second time in less than two years."
Apple will increase its quarterly dividend to $3.29 per common share.
Its board has endorsed a seven-for-one stock split, with each shareholder of record as of June 2 receiving six additional shares for each one they hold, the company said.
The quarter was highlighted by a 17 per cent increase in iPhone sales from the same time last year to 43.7 million units, boosted by strong demand in China, the U.S., Western Europe and Japan, according to Luca Maestri, who will become the company's chief financial officer later this year.
But iPad sales slipped fell 16 per cent from last year to about 16.4 million tablets.
- Additional reporting from Associated Press