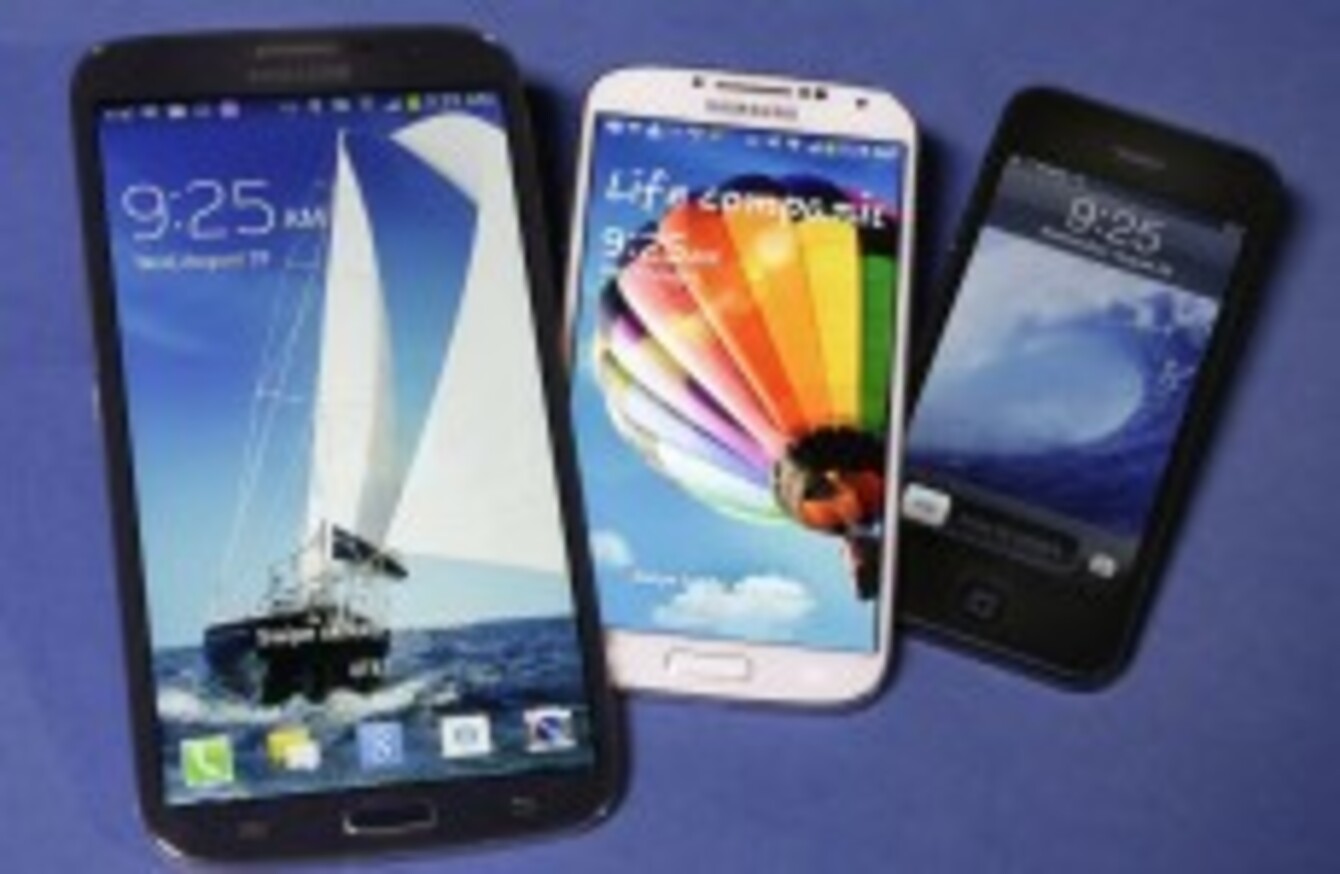 Image: Richard Drew/AP/Press Association Images
Image: Richard Drew/AP/Press Association Images
WHILE THE US courts decided Samsung had to pay Apple $119.6 million in its most recent patent case, Apple doesn't feel the result went far enough.
The company has requested a retrial and filed new documents seeking a permanent injunction against a number of older Samsung phones that were found to infringe some of Apple's software patents in last month's case.
The devices in question include the Galaxy Nexus, Galaxy Note, Galaxy Note 2, Galaxy S2, Galaxy S2 Epic 4G Touch, Galaxy S2 Skyrocket, Galaxy S3 and Stratosphere.
The case didn't look at Samsung's newest phones like the Galaxy S4 and S5, but Apple is also seeking to get a US sales ban against Samsung, preventing it from selling any devices which it believes infringes upon its own patents. It claims it would "suffer irreparable harm if Samsung continues its use of the Infringing Features."
Apple was originally looking for $2.191 billion when the original case began, and it's hoping that the retrial, if allowed, will bring it to a figure closer to that. However, it's will have to convince the district court Judge Lucy Koh to approve of the retrial. Koh has denied similar requests from Apple and it's unlikely it will be successful here.
Samsung has also filed a request to alter the judgement against them in their favour, although its requests weren't revealed.