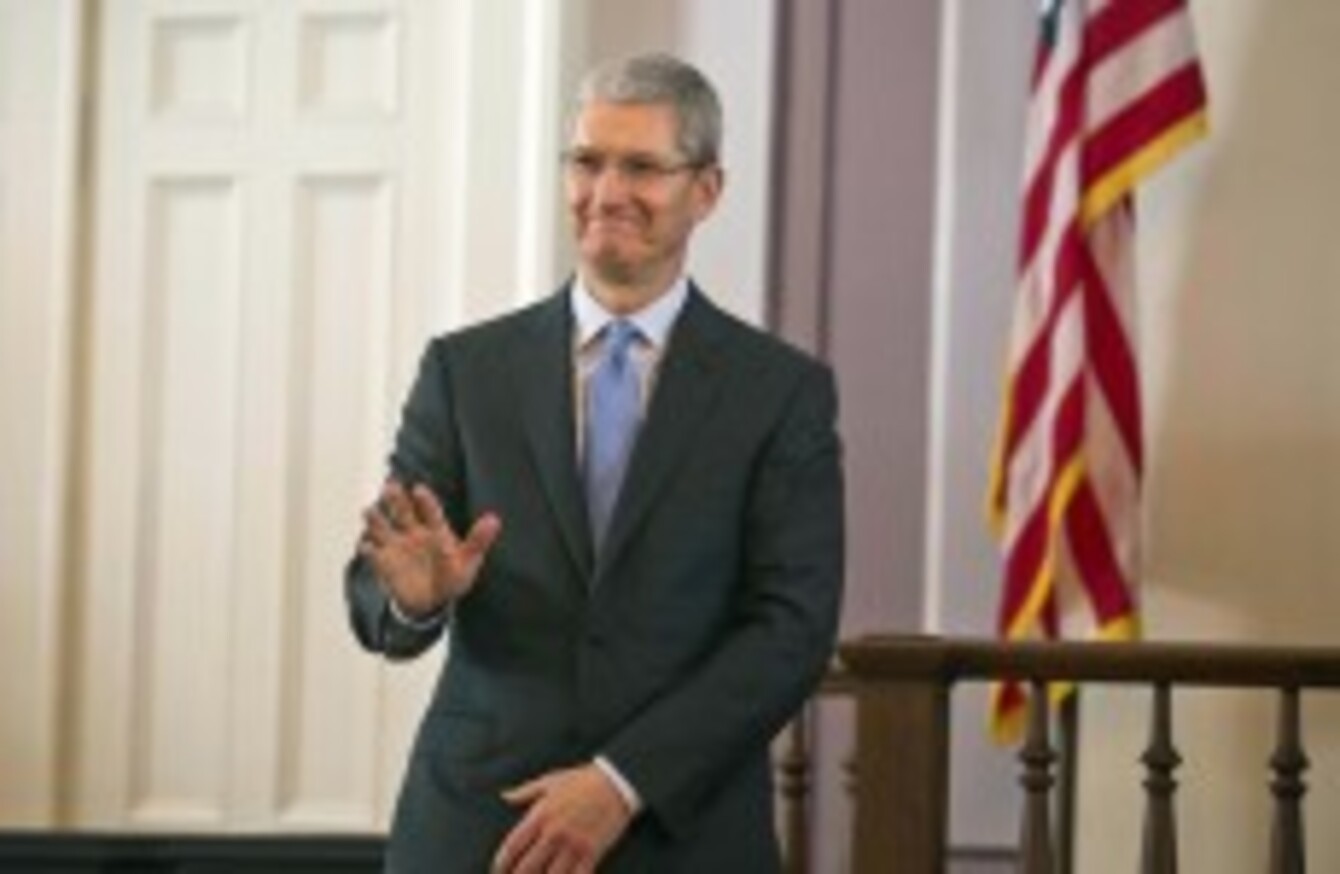 Image: AP/Press Association Images
Image: AP/Press Association Images
APPLE'S CEO TIM Cook has, for the first time, publicly acknowledged that he is "proud to be gay".
The 53-year-old businessman wrote a personal piece for Bloomberg this morning, stating that he had never denied his sexuality and that many of his peers and colleagues knew about his sexual orientation.
"So let me be clear: I'm proud to be gay, and I consider being gay among the greatest gifts God has given me."
Being gay has given me a deeper understanding of what it means to be in the minority and provided a window into the challenges that people in other minority groups deal with every day. It's made me more empathetic, which has led to a richer life.
It's been tough and uncomfortable at times, but it has given me the confidence to be myself, to follow my own path, and to rise above adversity and bigotry. It's also given me the skin of a rhinoceros, which comes in handy when you're the CEO of Apple.
Although Cook said he tries to maintain a "basic level of privacy" and doesn't like drawing attention to himself, he is also aware that Apple is "already one of the most closely watched companies in the world".
He quoted Martin Luther King's question, "What are you doing for others?" as reasoning for writing the essay today.
"I've come to realise that my desire for personal privacy has been holding me back from doing something more important. That's what has led me to today."
He noted that if by hearing that the CEO of Apple is gay helps one person, the privacy trade-off will have been worth it.
"We pave the sunlit path toward justice together, brick by brick. This is my brick," he concluded.