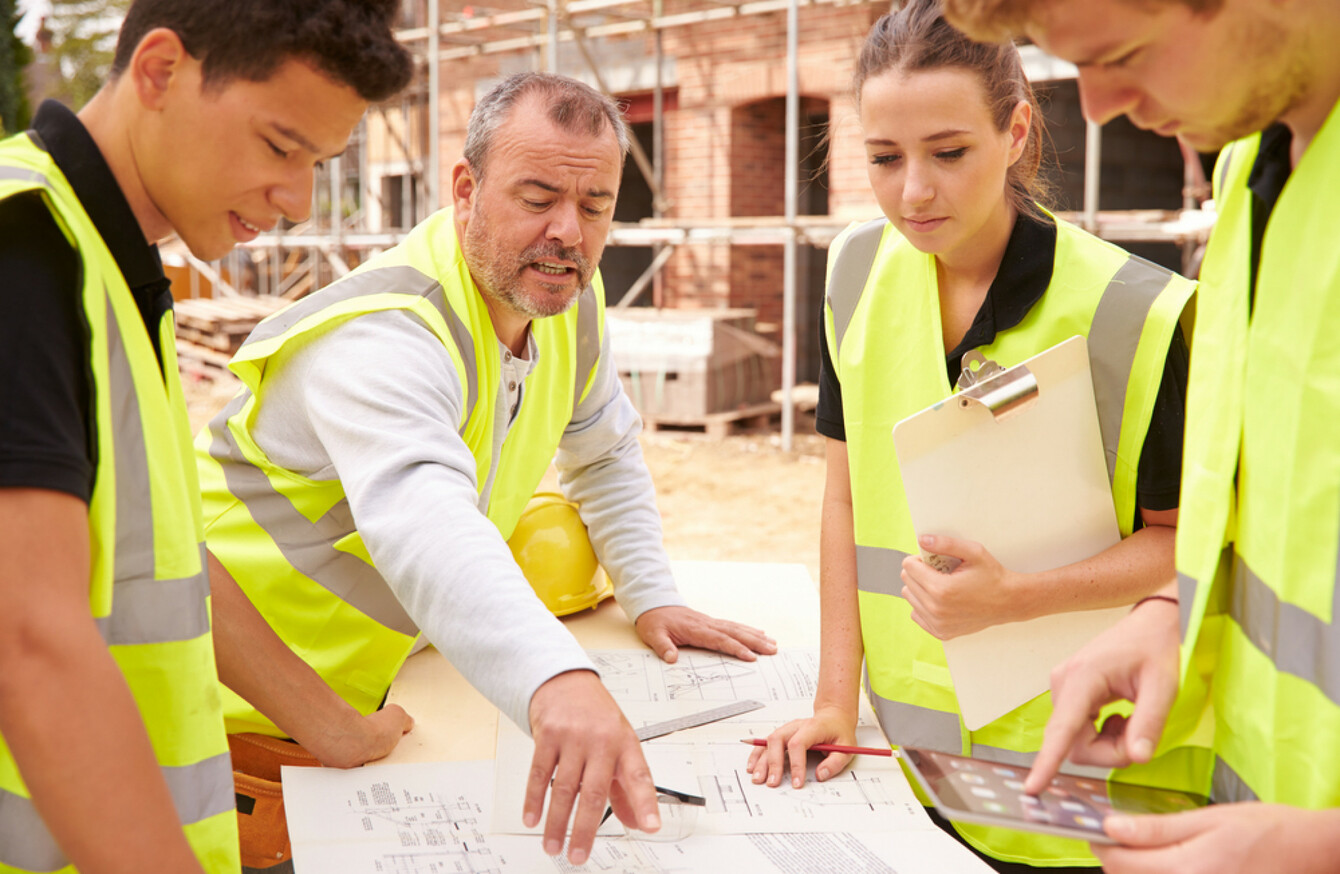 Image: Shutterstock/Monkey Business Images
Image: Shutterstock/Monkey Business Images
EDUCATION MINISTER RICHARD Bruton this morning announced €8 million in funding for ten separate institutes of technology meaning an extra 2,300 apprenticeships across Ireland.
The funding announced today will enable the institutes of technology to purchase equipment and carry out enabling works for the delivery of new syllabi in 13 existing apprenticeship trades from 2018.
The Government is attempting to more than double the number of new apprentices registered to 9,000 by 2020 and said the new cash will benefit 13 different trades.
They are:
Mechanical, Automation and Maintenance Fitting (MAMF)
Industrial Installation
Sheet Metalwork
Aircraft Maintenance
Vehicle Body Repairs
Wood Manufacturing and Fitting
Brickwork
Painting and Decorating
Agricultural Mechanisation
Toolmaking
Electronic Security Systems
Electrical Instrumentation
Electrical
Minister Bruton said the investment will support an estimated 2,300 additional apprentices that will commence in one of these programmes in 2018 once the works are complete.
He added that apprenticeships were one of the great casualties of the recession with registrations falling by 80% over the period.
"I am determined during my time as Minister to not only reverse this trend and rebuild traditional pathways but to significantly expand apprenticeships into new industries.
"Building strong pathways to education is key to delivering on our ambition to make Ireland's education and training service the best in Europe by 2026.
"We've committed to doubling the number of apprenticeships and traineeships by 2020. Today's investment will enable institutes of technology across the country to purchase equipment and update their infrastructure so that they can deliver a new modernised syllabi in 13 trades – from brickwork to aircraft maintenance, supporting almost 2,300 apprentices that will commence one of these programmes this year."
There was a total of 4,843 new apprenticeship registrations in 2017 bringing the population to 12,849 by year end.  Currently, over 5,000 employers use the apprenticeship system as a talent pipeline in Ireland.