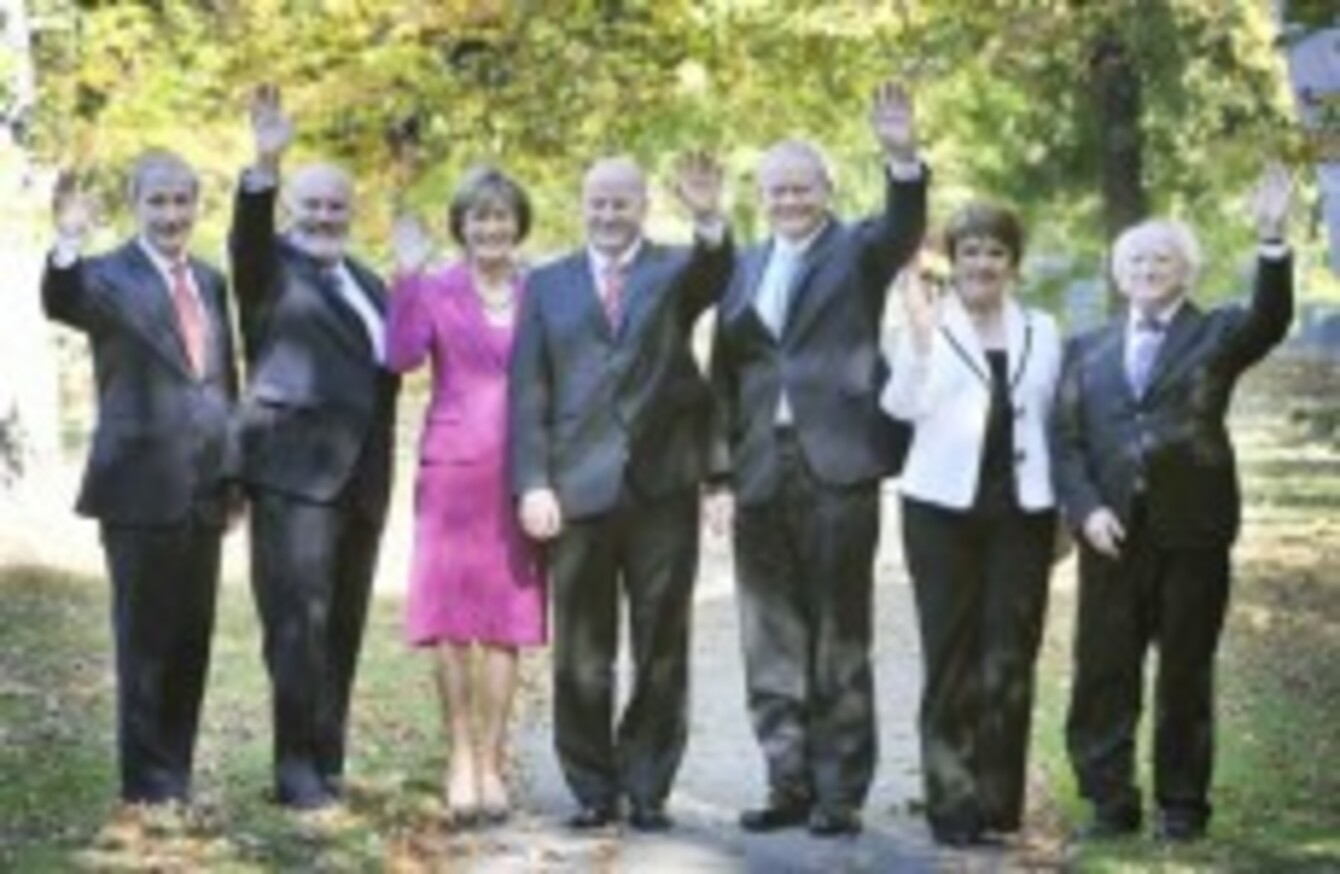 Image: Photocall Ireland
Image: Photocall Ireland
AS THE CAMPAIGN for the presidential election continues, check out where you can meet the candidates today.
Mary Davis kicks off her day at Dublin City University from 9.30am for the 21 Years of Access Programme event. At 1pm she will arrive at the farmers' market in Monaghan town. At 1.45pm, she will be interviewed by Northern Sound Radio. She will then move onto Cootehill in Cavan for some canvassing at 2.45pm. Between 4.35pm and 5.15pm, she will be back in Carrickmacross in Monaghan to meet more voters.
Seán Gallagher will visit the Source Arts Centre in Cathedral Street in Thurles from 10.30am before greeting students and teachers of Our Lady's Secondary School in Templemore at 11am. From there, he will travel to St. Cronan's in Roscrea before taking a walkabout in the town. At 12.40pm, Gallagher will meet Henry Healy – Barack Obama's distant cousin – at Ollie Hayes' Bar in Moneygall. He will then head to Dublin to deliver a speech to DIT Student Union class representatives at the Radisson Blu Hotel from 7.30pm. He will then present an award at AG Science Irish Agricultural Science Teachers' Association Conference at the Cavan Crystal Hotel in Cavan at 9.30pm.
Michael D Higgins heads to Donegal to meet with students at Letterkenny IT from 10.30am. At 11.15am, he will drop into the offices of Highland Radio for an interview before meeting local artists at Foyer An Grianán. At 1.15pm, he will arrive in Derry and visit the Verbal Arts Centre for lunch and a walkabout. At 2pm he will visit the City of Culture offices to greet staff. He will then return to Donegal to visit Moville from 3.45pm.
David Norris will be in Dublin for the day, starting at 12.30pm in the Travelodge Hotel in Rathmines. From there he will make the quick journey to Ranelagh from 1.15pm. From 2pm, he will visit Our Lady's Hospice in Harold's Cross. At 3.15pm, he will be in Rathfarnham Shopping Centre before moving on to Nutgrove Shopping Centre for meet-and-greets at 4.30pm.
Schedules for Martin McGuinness, Gay Mitchell and Dana Rosemary Scallon were not available at time of publication.