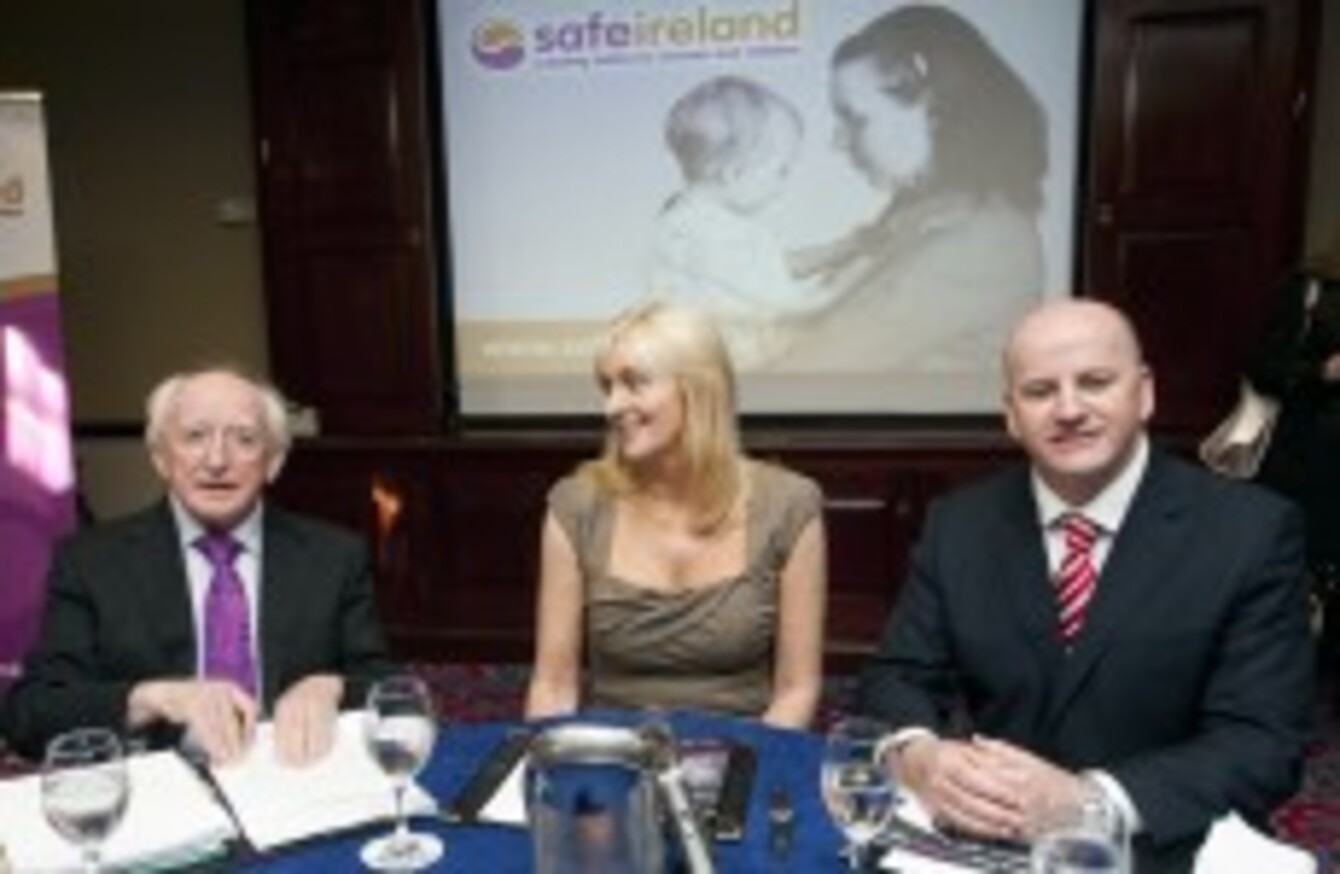 Michael D Higgins and Seán Gallagher pause before being quizzed by Miriam O'Callaghan at Wednesday's Safe Ireland debate.
Image: Laura Hutton/Photocall Ireland
Michael D Higgins and Seán Gallagher pause before being quizzed by Miriam O'Callaghan at Wednesday's Safe Ireland debate.
Image: Laura Hutton/Photocall Ireland
THE VOLUNTEER INFORMATION group TellUsWhy.ie has asked each of the Presidential candidates a question for each day of this week to discern their priorities for the office.
TheJournal.ie is hosting the question – and answers – each day.
Question 5: "What has been Ireland's greatest contribution to the world"
David Norris:
Our culture. This has not only been responsible for our amazing achievements in art and literature, but has nourished our energy, innovation and sense of adventure. As President I will champion Ireland and our successes and highlight our proud track record in all fields of endeavour, from culture, business, science to the arts.
Gay Mitchell:
Perhaps the greatest contribution was ourselves – our emigrants travelled worldwide, and have been crucial in the development of the United States, Britain, Europe and beyond. Our Missionaries and NGOs have been crucial in African affairs in recent decades. It used to be said in the 19th century that the Irish built the British Empire, while some call the impact of the diaspora as the Irish Empire. So that has been our greatest contribution – ourselves.
Martin McGuinness:
Ireland's biggest contribution to the world has been her people. Over many years Ireland has made an enormous contribution to the world in education, academia, the world of literature with writers like Heaney, Joyce and Shaw. With the massive emigration from Ireland over many centuries we have had a major impact on many countries – Britain, the US, Australia – in political and business life, in the building of the physical infrastructure of these countries. The positive contribution that we have made also provides huge opportunities as we work to rebuild the economy. There is huge goodwill towards Ireland and there are many millions among the Irish diaspora who want to offer their help now.
Mary Davis:
Despite its geographical size, there is no doubt that Ireland has left an indelible cultural mark on the international stage. Our contribution to arts, culture and literature is second to none and has led to our capital city earning recognition as a UNESCO City of Literature. However, I think our greatest contribution as been our people. Irish people are regarded the world over for their convivial and welcoming nature. The fundamental traits that have made us so successful still exist; our talent, work ethic, resilience and innate belief.
Our greatest export has always been our people. Our innovation and skills of creativity are respected the world over. Sadly, in recent years that wonderful talent and expertise has been forced to flood to other countries to seek employment and security. That is a gross betrayal of trust. We must ensure that the Irish diaspora feels connected to Ireland and that everything is being done to create a stable, secure and sustainable state for them to return to.
Michael D. Higgins:
Thomas Davis famously said that "This country of ours is no sand-bank thrown up by some caprice of earth. It is an ancient land, honoured in the archives of civilization, traceable into antiquity by its piety, its valour, and its sufferings. Every great European race has sent its stream to the river of the Irish mind".
#Open journalism No news is bad news Support The Journal

Your contributions will help us continue to deliver the stories that are important to you

Support us now
I believe this quote from Davis aptly, and powerfully, explains Ireland's contribution to European civilisation as indeed to the United States and, to varying extents, to all parts of the globe. We should be extremely proud of the contribution that our culture, our people, our ideas, our scientific research and our leadership in the areas of humanitarian work and peace-building have made to the world and determined to maintain and build on every strand of that contribution in the years ahead.
Seán Gallagher:
Ireland is a great country and we are a proud people. The energy and passion of our people is our greatest contribution to the world While our reputation has suffered internationally of late, it is not permanently damaged. I believe we must remember what we have achieved, what we have contributed and focus on what we can and will achieve.
The resilience of and support network of our international community is legendary while our energy and entrepreneurial spirit is second to none. We have a rich knowledge economy that has ensured our unique reputation in the Arts and Literature continues to be a catalyst for various entrepreneurial and social initiatives, reaching all around the world. What we need now is a safe pair of hands to hold and protect these contributions and who will work every minute of every day to continue to promote the best of Ireland.
Dana Rosemary Scallon: Failed to return an answer to the question.