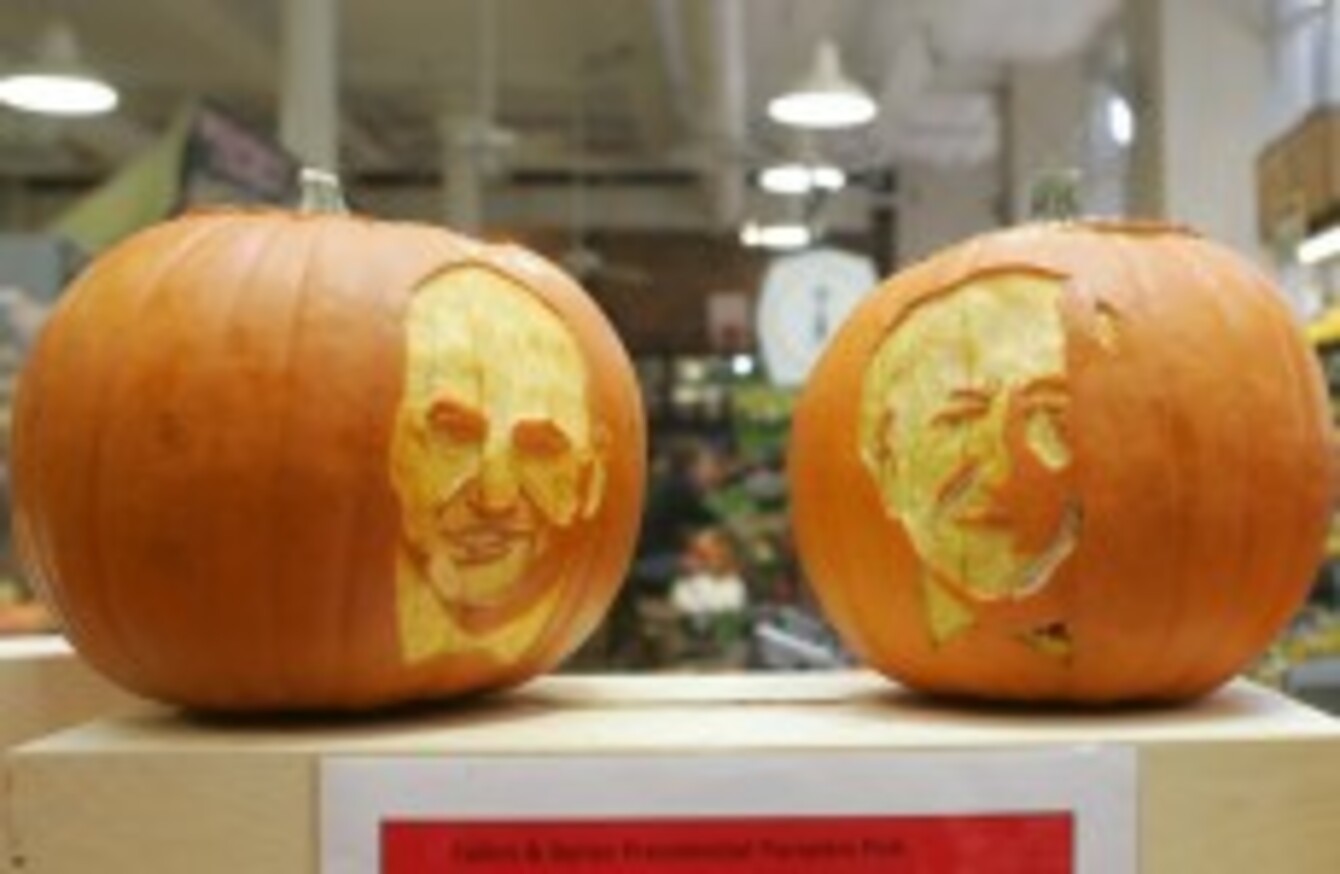 Image: Sam Boal/Photocall Ireland
Image: Sam Boal/Photocall Ireland
Updated 10.12am with David Norris's answer
THE VOLUNTEER INFORMATION group TellUsWhy.ie has asked each of the Presidential candidates a question for each day of this week to discern their priorities for the office.
TheJournal.ie is hosting the question – and answers – each day.
Question 4: "Public commentators have repeatedly highlighted the steady secularisation of Irish society. How do you view this development?"
Gay Mitchell:
It is understandable in a world where religion is declining, at least in the west, that secularisation is growing. The shocking revelations about the Catholic Church in Ireland have added to that. We should not however equate the failures of some people in religion with a failure of religion itself. Religion in my view still has a role to play in society. But the days when it dominated are coming to an end.
Martin McGuinness:
As a practicing Catholic I fully support the secularisation of Irish society. It is very important given that we now live in a multi-cultural society where many people believe different things that we recognise and respect people's rights to freedom expression and the right to religious liberty without in any way infringing on the responsibility of the government to be a government for all and to treat everyone fairly.
Mary Davis:
In the past decade there has been a seismic cultural shift in Ireland. The social fabric of our society has changed irrevocably. Our country has become increasingly multicultural and diverse with a host of ethnicities and differing belief systems represented. With the proliferation of information through the development of the internet and information technologies, people are being exposed to new ideas, beliefs and philosophies that were not as available or easily accessible in the past. People are seeking new meaning and experiences from life.
For many years the Catholic Church had a disproportionate stake in Irish society. No one belief system should take precedence over another. Religion and the state should always remain separate. I see no harm in a society that represents and accommodates for all beliefs systems, religious persuasions and identities. I believe it is integral to our reputation as a progressive and welcoming state that we continue these practices. We must maintain our international standing as an open and tolerant society.
Michael D. Higgins:
I believe that the secularisation process has accelerated following on from the revelations of recent years and a resulting public loss of trust in the church in Ireland. There are positive aspects to this. But I also believe that Irish society still owes a major debt to the many excellent religious men and women in that church who served, educated and took care of us here over the centuries, and many of whom continue to do so to this day. The work they carried out in missionary life, in supporting the poorest of the poor, also deserves due recognition.
I have nothing but respect for those many religious men and women who have stayed ever-faithful to their vows, but have found that their personal integrity, values and status within Irish society has been greatly undermined by the actions of some of their co-religionists.
Ireland should never be a "Cold Place" for those religious people of integrity and commitment and, if elected President, I will be happy to acknowledge their continued and extremely valuable contribution to the welfare of our society. I will also, of course, demonstrate similar recognition and respect for all the other religious denominations in our society, and notably the growing and welcome Muslim community in Ireland.
#Open journalism No news is bad news Support The Journal

Your contributions will help us continue to deliver the stories that are important to you

Support us now
Seán Gallagher:
As a private citizen, my faith and my religion is important to me. The role of the Church in my life has been positive and constructive. Yet I understand how many people have been let down by the Church and its priests and hierarchy. I believe that faith or spirituality in a person's life often helps to shape and support them, as do the positive influences of family, friends, peer support and their community. I believe that the acceptance those other faiths or none does not in any way diminish the role of religion in a person's life. It is important that we as a people create the space for others and accept their faiths and beliefs if we are to build strong communities and a strong country.
David Norris:
Secularisation is now used as a somewhat divisive term. What I stand for is respect for everyone's place in society, regardless of race, religion, education, social background or orientation. I am religious but I don't wear it on my sleeve. It gives me great comfort but I also understand religion has a place in society. Problems only arise when a religious pressure group claims to be more important than anyone else. The meek shall inherit the earth, not the people who decide they are better than everyone else.
I've always believed in total separation of church and state, even though I am a believer myself. I have always fundamentally believed the rights of both non-believers and believers should be respected equally.
Dana Rosemary Scallon: Failed to return an answer to the question.