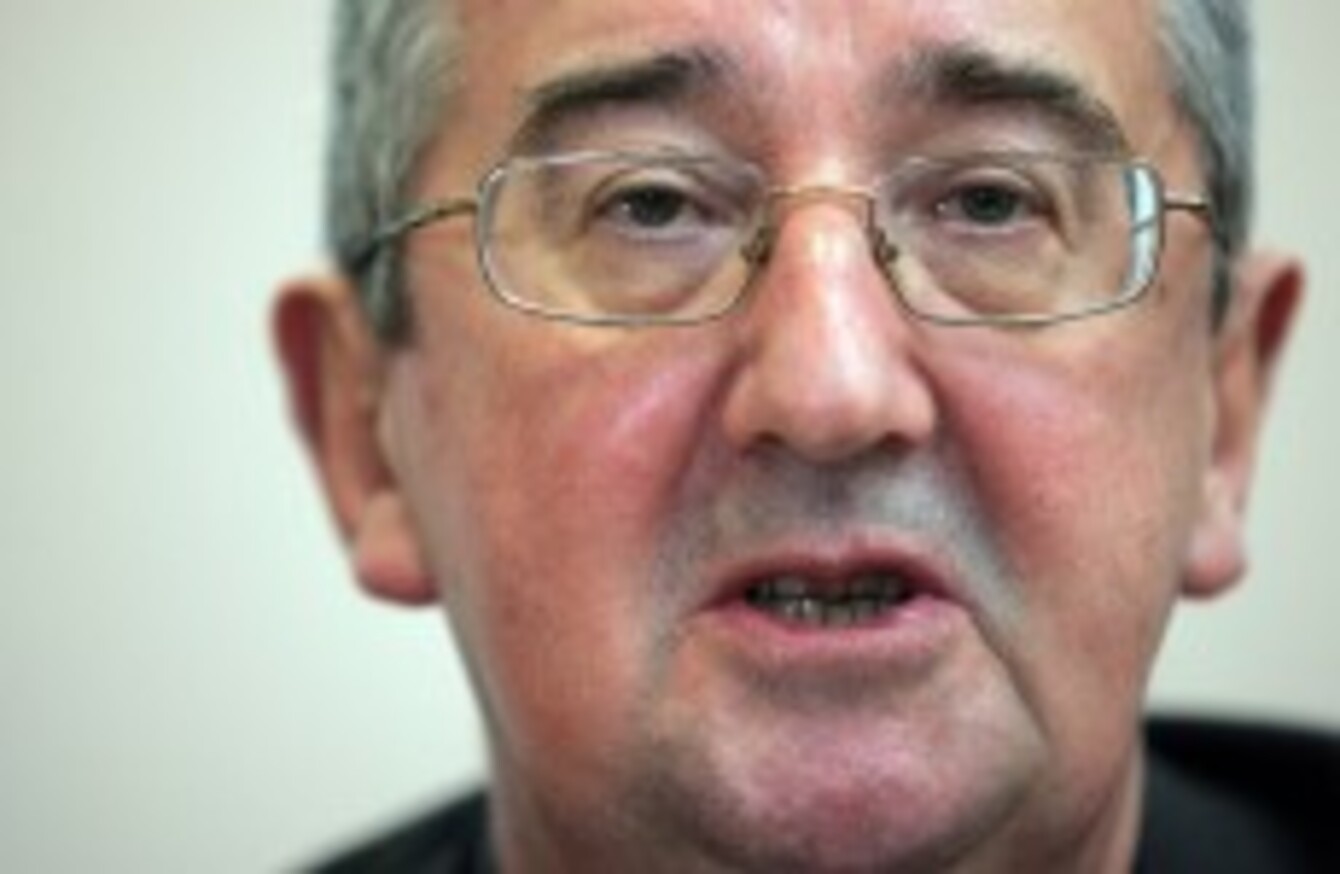 Archbishop Diarmuid Martin.
Image: Eamonn Farrell/Photocall Ireland
Archbishop Diarmuid Martin.
Image: Eamonn Farrell/Photocall Ireland
ARCHBISHOP DIARMUID MARTIN has called on people to condemn the violence that has been taking place on the streets of Dublin.
Speaking at Mass in Lourdes this afternoon, he urged communities in the capital to support and co-operate with gardaí to end violence on the streets, to speak out and to "shame the perpetrators".
Pipebomb in graveyard
A statement from the Archdiocese of Dublin states that Archbishop Martin made such an address following violent incidents that had taken place in Dublin this week, which include an explosive device being found in the graveyard where former IRA boss Alan Ryan is buried.
The statement says Archbishop Martin made today's comments "following 48 hours in Dublin which saw, among other incidents, a vicious stabbing on the streets in the early evening, a security guard held at gunpoint and the discovery of a pipe bomb in a graveyard".
Speaking in Lourdes, Martin said :
Such horrendous violence can become so commonplace that we become anaesthetised to it and it acquires for its perpetrators a warped sense of celebrity. Nothing could be farther from the truth.

Violence degrades and brings shame on its perpetrators and sponsors. Violence only leads to further violence and grief. Vendetta generates further vendetta and leaves both the perpetrators and the community less secure.
Archbishop Martin urged communities to "raise our voices unambiguously to condemn those behind this violence."
He added:
As communities we have to support and cooperate with the gardaí. We have to speak out; we have to shame the perpetrators; we have to educate our young people; we have to mobilise our communities; we have to pray for an end to a dangerous cancer in our society.
Archbishop Martin was speaking at Mass in Lourdes at the end of the Annual Diocesan Pilgrimage.