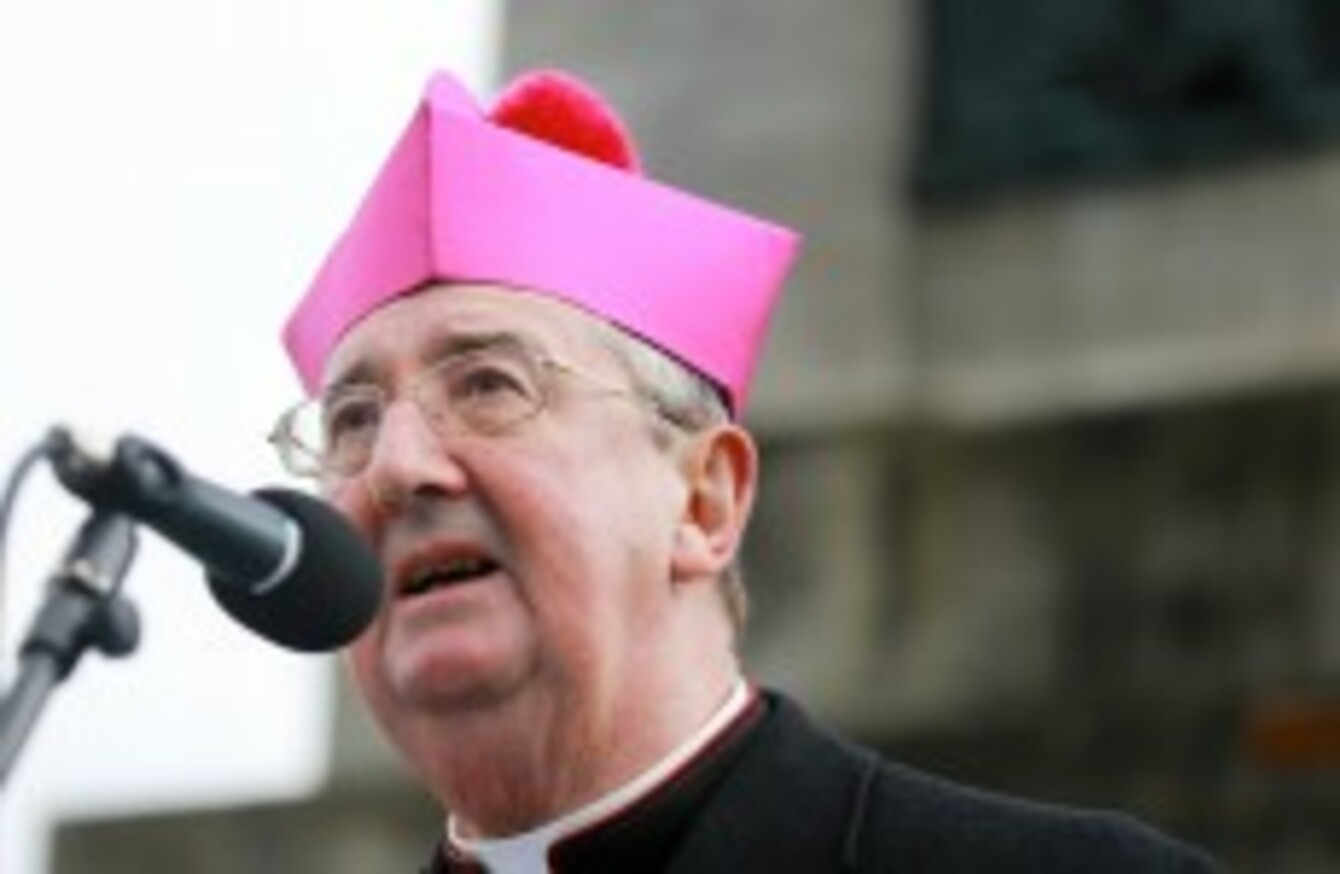 Image: Wanderley Massafelli/Photocall Ireland
Image: Wanderley Massafelli/Photocall Ireland
THE CRISIS OF the Catholic Church in Ireland is not the same crisis as 10 years ago, according to the Archbishop of Dublin.
Speaking to Marian Finucane on RTÉ Radio One earlier today, Diarmuid Martin said there is now a crisis of faith in Ireland.
"Many people drifted away from faith and the Church isn't answering them adequately. We need to 'destructure' the Irish church in a way that address the realities…
"That doesn't mean it shuts up or retires – the Church does extraordinary work at local level."
He said the institution is at a "critical juncture" at present and reflection "on what type of Church we want to be" is required.
"There should be no gagging order but the Church has to learn how to present arguments, and not believe people will do as they are told."
Women's roles in Ireland
Asked about the secularisation of Irish society, the Archbishop recalled challenging Pope John Paul II on the matter.
"I remember John Paul II said to me…'How did secularisation move so fast [in Ireland]? For one of the rare times in my life I said to him, 'You're wrong, Holy Father. The roots go way back. They are basically cultural roots'."
Martin believes the secularisation of society was happening before the release of Humanae Vitae – a church document condemning contraception – in 1968. He also noted that the Church "never really grappled" with the changing roles of women in Irish society.
A new direction?
In a wide-ranging interview, the Archbishop was hopeful about the direction Pope Francis will bring the Church in, describing him as simple, humble and "tough as nails".
Earlier, he praised the pontiff for "getting into the job straight away", noting his small gestures such as picking simple vestments and washing the feet of young inmates at a youth prison this week.
"The Church should be more and more out there, leading reflection on live. Pope Francis – it's very clear that he is rejecting the superficiality of consumerism…You saw him as Archbishop of Buenos Aires out among the very poor, not building houses but just being there with people. We need to develop new sense of Church in this way for the future."
The Archbishop also echoed the papacy's calls for renewed dialogue between Catholics and non-believers. Martin said it is often tends to become a shouting match rather than an examination of common areas that could be built on.
"There is no way the Church will do this if it thinks it has all the answers…"
"There is a question of autonomy," he admitted. "It takes time to move from domination to dialogue."
Vatileaks and abuse
Speaking about last year's so-called 'Vatileaks' scandal, Martin said the situation "saddened" him as it was a sign of a very serious and rotten problem. He also nodded to a belief that the sources of the leaks were more widespread than the butler who was blamed.
"Any system that uses information to damage something else, then something rotten has got in."
He said during his time at the Vatican that he met both "great" and "nasty" people, as well as some who were ambitious "in the bad sense of the word".
The Archbishop, who is now 68 years old, told Finucane he had received "great support" from Pope Benedict XVI on tackling child abuse and implementing protection policies.
"There may have been people in the Vatican who felt that I was saying things to other bishops that I should be saying. I never named other bishops, I said they needed to stand up and be accountable."
Benedict also asked questions about the Church's future in Ireland, linking it to culture, literature and theatre.
"We don't do nearly enough thinking about these things," according to the Archbishop. "Irish literature has had an anti-clerical streak so it has been difficult for the Church."
He also asked where young people will get their "idealism" to work constructively for the country's future.
An advocate for more plurality in school patronage, Martin also reiterated his belief that there should be alternatives to Catholic schools for parents.