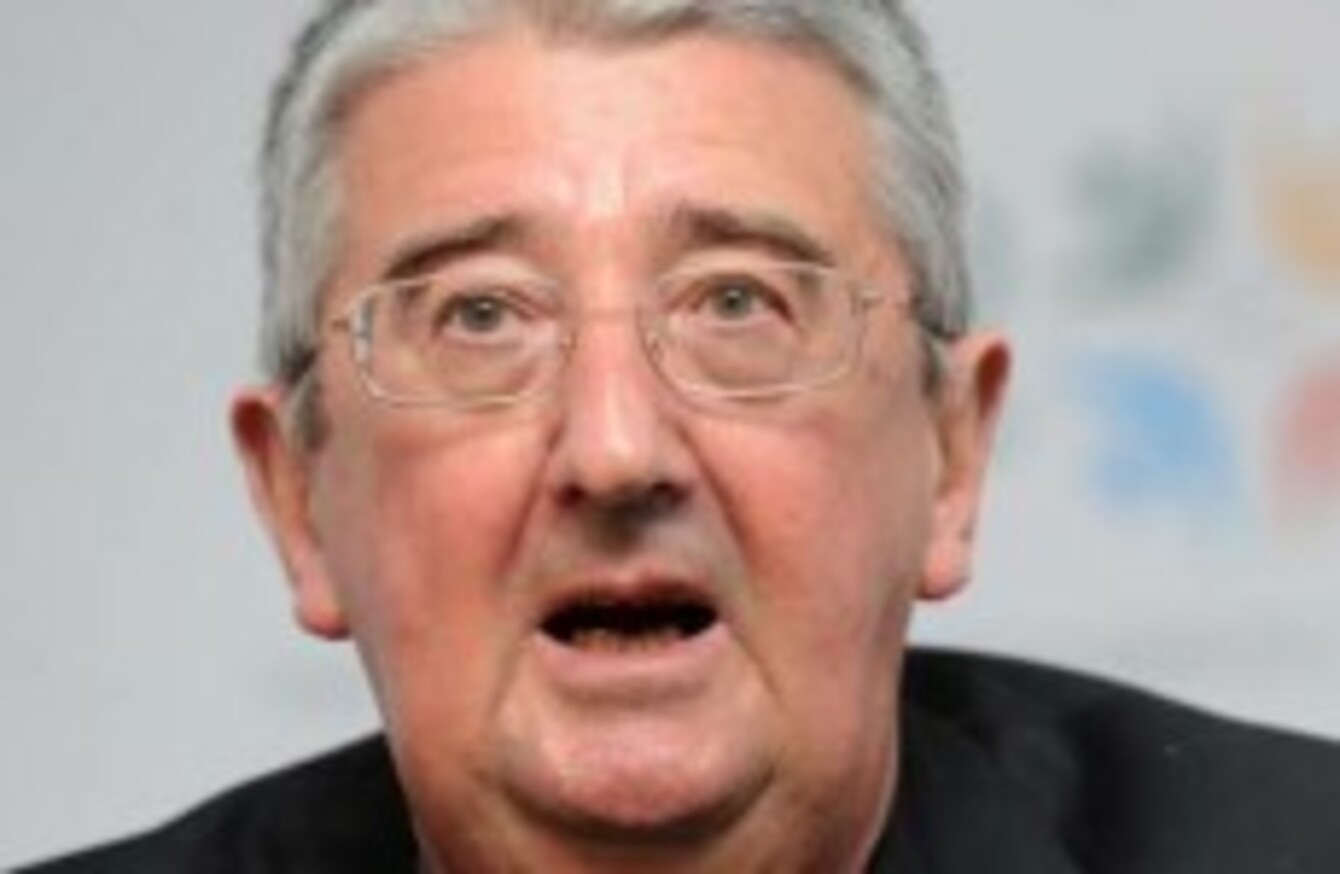 Image: Laura Hutton/Photocall
Image: Laura Hutton/Photocall
ARCHBISHOP DIARMUID MARTIN has suggested that investigations be launched into Magdalene Launderies and mother-and-baby homes in Ireland.
Speaking at the Magill Summer School on the issue of abuse scandals at industrial schools, Martin said there were "questions still to be answered".
"Perhaps new forms of research-based investigation might better address such issues as the Magdalene Laundries or the quality of care in some mother-and-baby homes and other institutions," he said.
The Archbishop said that although there may be "no great interest in establishing new and costly investigations into the further aspects of the abuse scandal" in today's economic climate, he believed there were instances in which the public interest would be served by investigation:
Even if no further Commissions are likely, this does not mean that men and women of courage and conviction should not continue to seek other ways to shed the light of discernment on how the presence of the Church in serving the most deprived went wrong, and allow the truth to emerge.
The fact that thousands of children were abused within the Church of Jesus Christ in Ireland is a scar that the Church will bear within it for generations to come. There is no way that it can be put aside.
Martin said that, when looking to the future of the Catholic Church in Ireland, a thorough examination of the past was needed so an understanding of what had gone wrong could be reached: "In the Archdiocese of Dublin we have published figures which showed that 84 per cent of the allegations the diocese received over a fifty year period referred to events which took place in a twenty-five-year period from the late 1960's to the 1980's."
"The number of allegations relating to the successive years is greatly reduced," he continued. "We have to try to understand better what happened to produce such an explosion of abuse at a particular point of time and how such a horrendous situation was not recognised for what it was."
Despite the investigations already undertaken, Martin said, the deeper roots of the abuse crisis and the Church's response needed to be considered.
"I do not accept that is enough to say that it happened in different times and people reacted as best they could in the context of the day," he said. "It has been said to me – even by fellow bishops – that I would have acted in the same way as they did at the time. I cannot say that I would not have done so."
Schools
Martin said the move to reduce the number of schools under control of the Catholic Church was something he respected and shared – but added there were also clear indications that a large number of Irish parents favoured an system of education with a "robust dimension" of religious education.
"It is true, of course, that people should not in anyway be forced into attending Catholic schools or taking part in religious practises in schools," Martin said, however he added that secularisation did not mean "removing religion from society":
"A mature secularist or even a mature atheist should be one who is open to deep dialogue with the culture of belief and of believers. The choice – on both sides – is between dialogue and intolerance."
Marriage
While conceding there were many changes in how marriage and the family "are lived out at a given time", Martin said that marriage was "not a simple social construct which can be changed at will".
"For the Church… there is something unique in the complementarity of man and woman in the human situation and life-long commitment is an essential dimension of the Church's understanding of marriage."