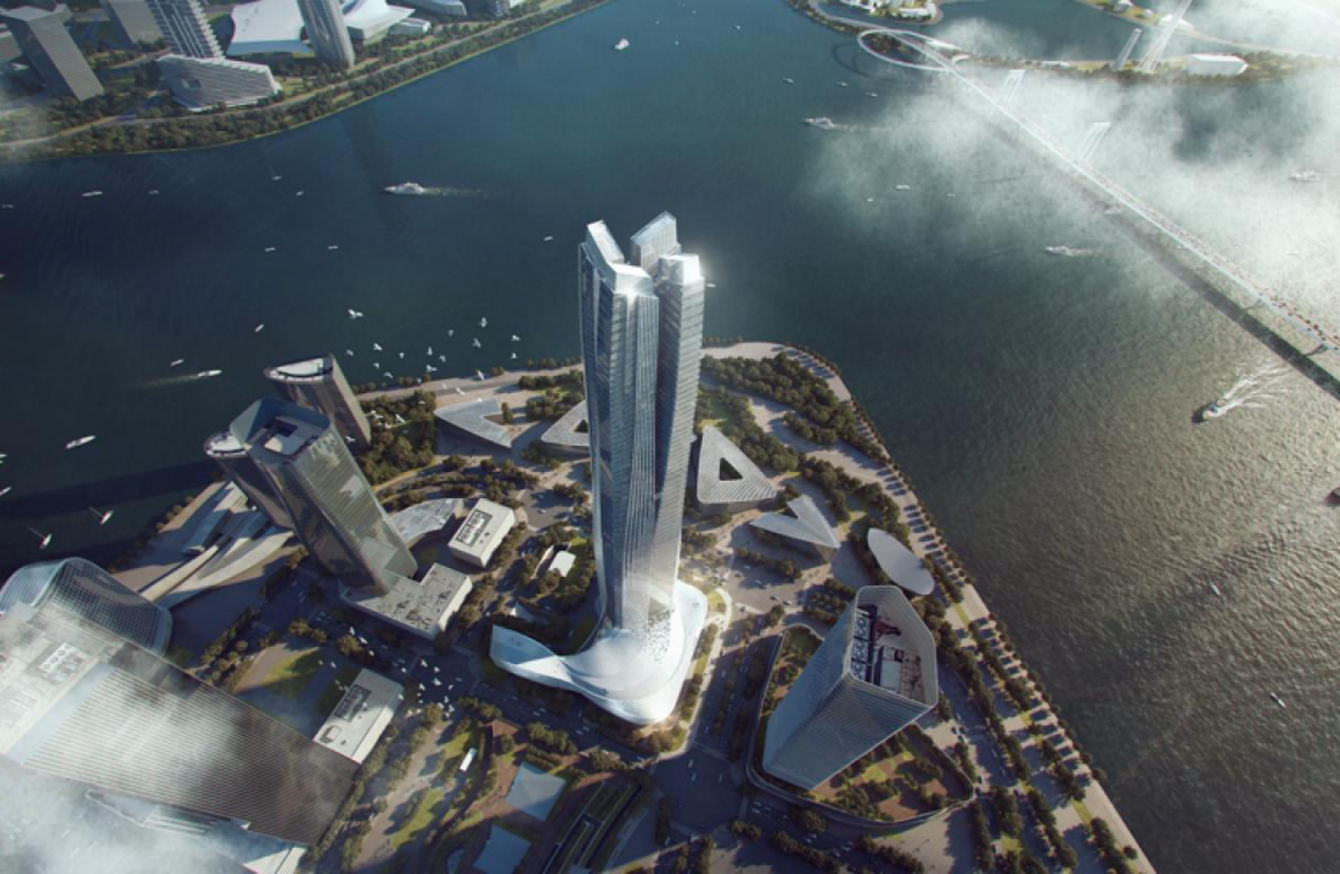 Image: Aedas
Image: Aedas
A HONG KONG supertall office building is the architectural design of 2017.
The Hengqin International Financial Center, designed by Aedas' Global Design principals Andy Wen and Keith Griffiths and Executive Director Ed Lam, was named the ultimate Architectural Design of the Year by the American Architecture Prize earlier this year.
The building is designed to resemble a flood dragon rising from the water.
The design of the property was inspired by the famous painting Nine Dragons dating from the Southern Sung Dynasty. From the exterior is designed to look like four towers converging into one building, symbolising the convergence of talent from Zhuhai, Macau, Hong Kong and Shenzhen (Guangdong) in Hengqin district.
According to the Prize judges:
"The design is an attempt at embodying a convergence of energy in architectural form. The traditional totem of the dragon emerging from the sea, symbolic of new life breaking through the barriers of limit, flourishing endlessly, is a very fitting image for the project.
"Inspired by the shapes of the "Kowloon map", we seek to express the quality of speed, power, and vitality through architecture in an atmosphere of rising clouds.
"The location, sheer volume of the project, its programs, provide an excellent platform for design. This is an example of the contemporary Chinese architecture that reflects the current growth of country as well as the hopes and dreams for the future."
The American Architecture Prize honours designs in the disciplines of architecture, interior design, and landscape architecture with the goal of "advancing the appreciation of architecture worldwide".