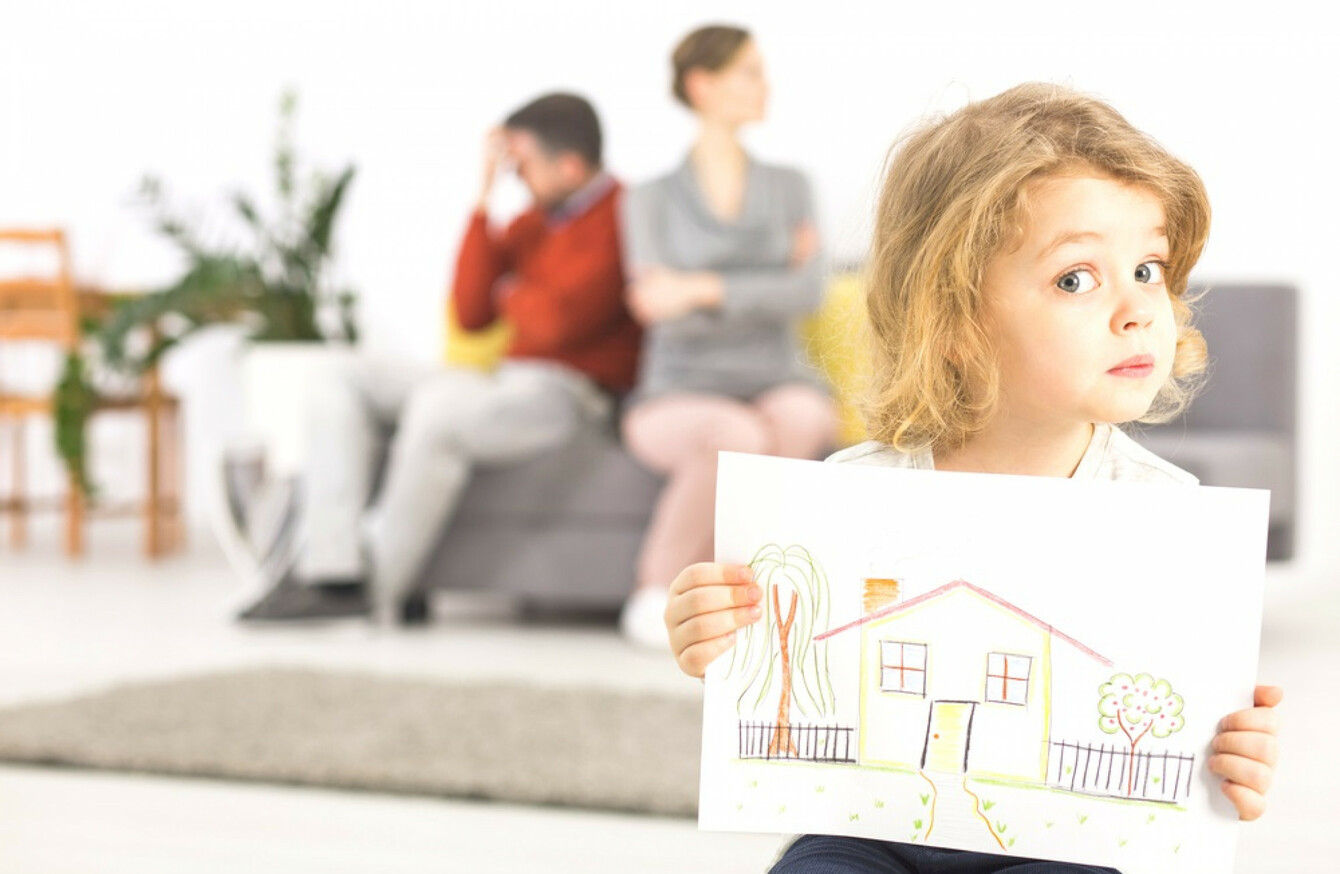 BECOMING A PARENT is certainly a time of joy and happiness for a couple, but let's not forget the arguments that it brings about too.
From the middle-of-the-night whispers about whose turn it is to get up, to the need to have sex more often, there are some fights that will rear their head time and time again.
Some of these repeated rows have solutions, while others are simply the product of frustration and a sheer lack of sleep.
Either way, don't worry if you and your partner find yourself in the middle of a sniping match like one of the below – you're not the only ones.
Here are just a few of the arguments you'll no doubt have with your partner as you navigate parenthood together…
1. The 'everything you do is infuriating to me' argument
Do not underestimate the shock of having a new baby, and what that will do to your coupledom. Suddenly, you will wonder what you did with all that 'time' you had pre-parenting.
Your unsuspecting partner will become the receptacle for your new-found frustrations about babies and their life-stealing abilities. The way he or she stirs their tea will annoy you. Their inability to choose the correct show on Netflix to soothe your tired soul will make your blood boil.
This too shall pass – but it's a rite of passage most of us have been through.
2. The 'shhh, you'll wake the kids' row
It's just not cool to fight in front of kids, okay? On that we can agree. But it is nigh on impossible to navigate the murky waters of parenting without a blow-out fight every now and then.
Welcome to the middle-of-the-night whisper row, where disagreements are laid bare without breaking the sound barrier and waking up your sleeping children. Some of the most memorable rows between my husband and I have been whisper rows.
You have to put extra effort into communicating the right quantity of vitriol when you are not allowed to shout.
3. The 'are we having enough sex?' argument
When your kids are little and you feel like a wet dishcloth most of the time, the first part of your relationship that suffers is your sex life. Sometimes the temptation of a family-sized Aero bar, a pair of fat pants and House of Cards is too much to resist.
That said, it's important to at least pay some attention to one another, even if sex isn't on the agenda. We're so child-focused these days that sometimes we forget to pet the faces of the ones who helped us to make these gorgeous kids.
4. The 'no, I'm more tired' row
If anyone out there has a solution to the never-ending argument over who is more exhausted, I want to hear it.
From being up all night with a crying baby, to staying up late for couple time, to being woken at dawn by tiny people demanding conversations about why grass is green, parenting is a constant cycle of sleep-seeking – and fighting over sleep-seeking.
5. The 'one-sided parenting' argument
At some point either one or both of you will find yourselves screaming, 'I feel like a SINGLE PARENT.' So, you feel like you're doing all the heavy lifting alone?
First of all, bear in mind that single parents definitely have a tougher job than you as they're doing everything without a partner's support.
Secondly, perhaps it's worth scheduling some 'me time' into your joint schedule so that each of you has breathing space.
Stay updated by following the Family Magazine on Facebook and Twitter - and don't forget to enter this week's competition for a two-night getaway to the beautiful Farnham Estate!