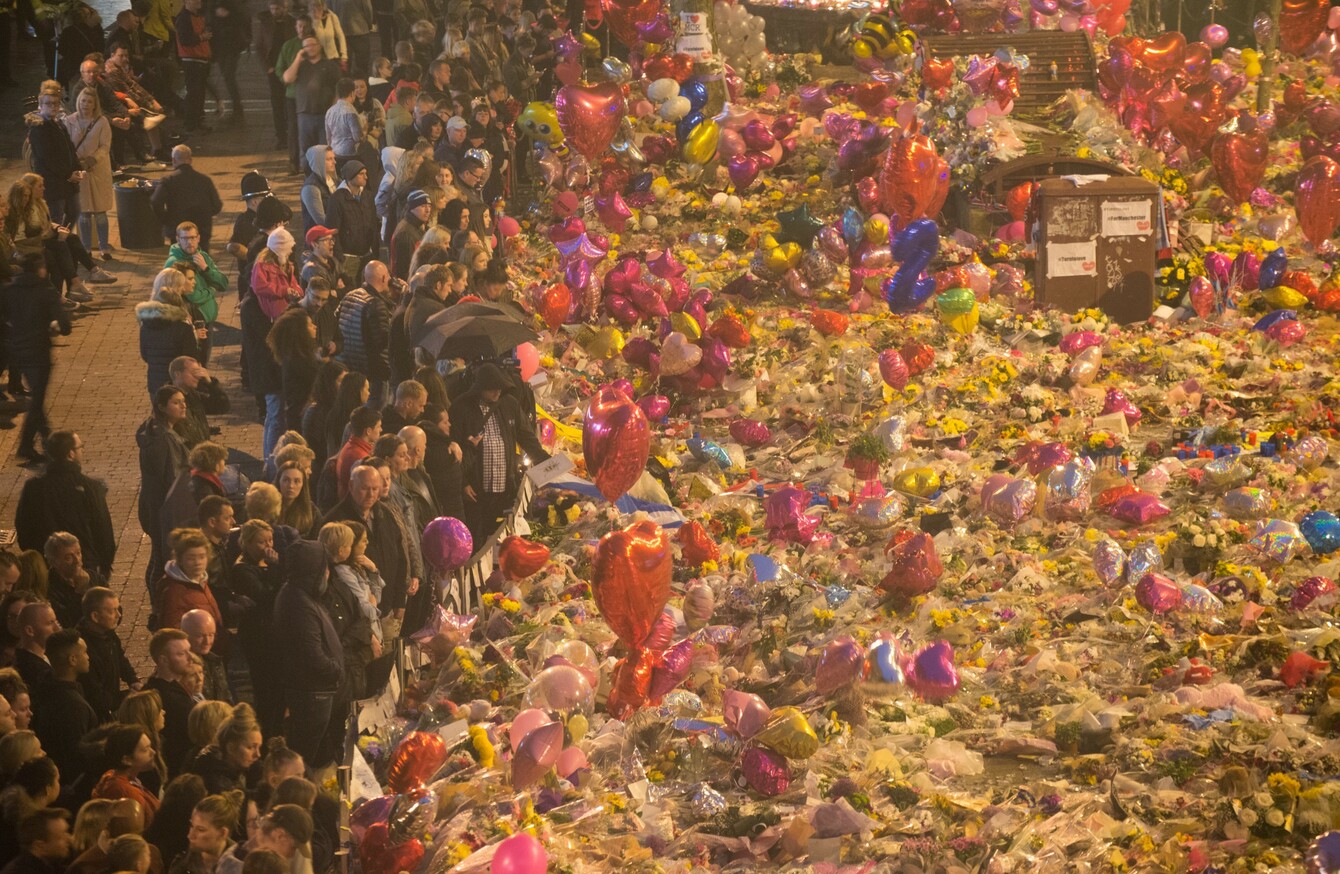 Image: SIPA USA/PA Images
Image: SIPA USA/PA Images
US POP STAR Ariana Grande will return to Manchester on Sunday to headline a star-studded concert in memory of the victims of the attack on her show, her publicist said Tuesday.
Justin Bieber, Coldplay, Katy Perry, Miley Cyrus, Pharrell Williams, Usher and Take That will join the "One Love Manchester" concert at the Old Trafford cricket ground to raise money for those affected by last week's bombing, which left 22 people dead.
"We will not quit or operate in fear. We won't let this divide us. We won't let hate win," Grande said in a statement.
"Our response to this violence must be to come closer together, to help each other, to love more, to sing louder and to live more kindly and generously than we did before."
Fans who were at the concert by 23-year-old Grande that was hit by the attack will be given free tickets.
The victims included seven children and parents who came to pick up their daughters.
Net ticket proceeds will go to the "We Love Manchester Emergency Fund" set up by the local council and the British Red Cross, to help the grieving families and victims.
"There is nothing I or anyone can do to take away the pain you are feeling or to make this better," Grande said in her message to fans.
"However, I extend my hand and heart and everything I possibly can give to you and yours, should you want or need my help in any way."
She added: "Music is meant to heal us, to bring us together, to make us happy. So that is what it will continue to do for us.
"We will continue to honour the ones we lost, their loved ones, my fans and all affected by this tragedy. They will be on my mind and in my heart everyday and I will think of them with everything I do for the rest of my life."