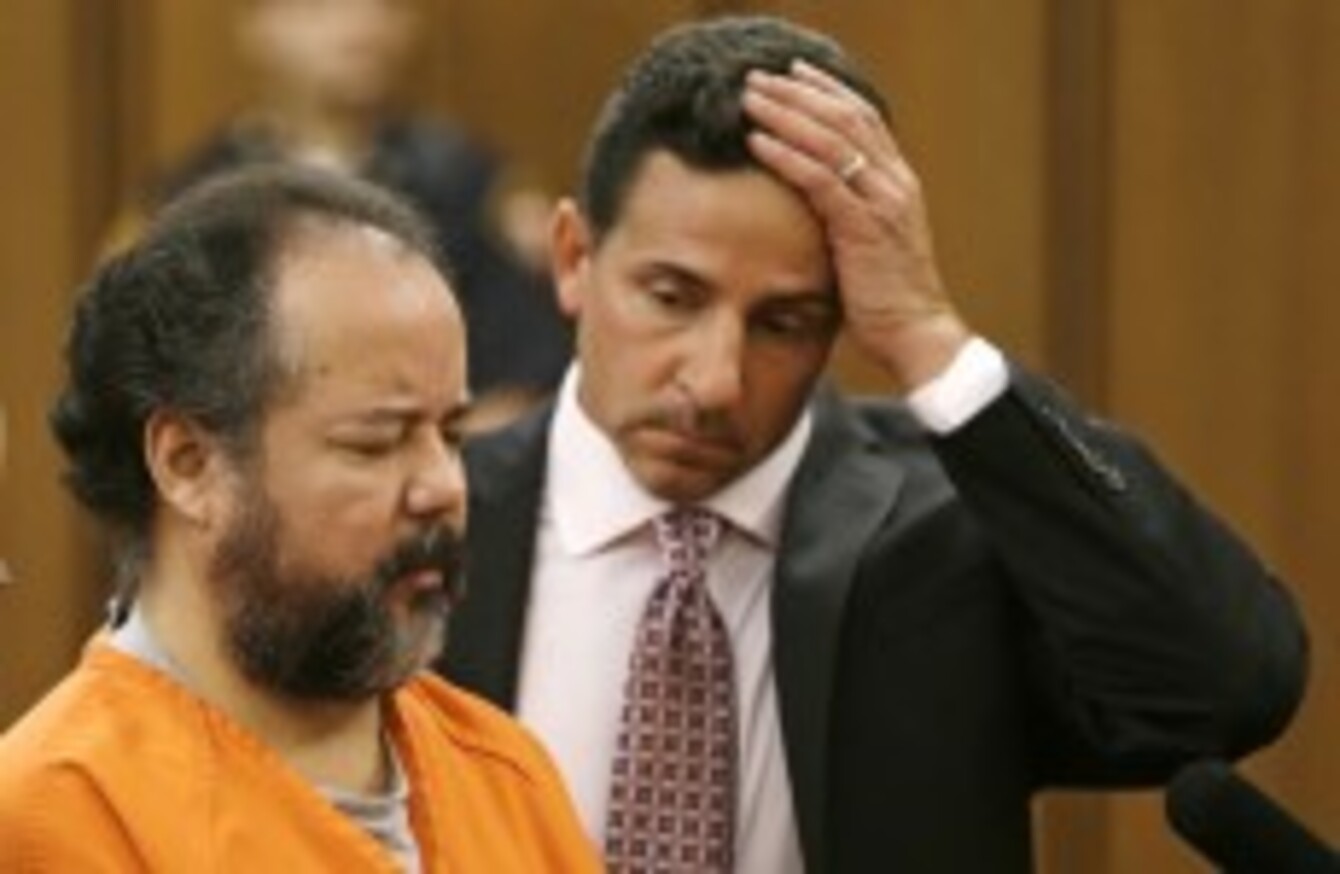 File: Ariel Castro, left, stands before a judge with defence attorney Craig Weintraub during Castro's arraignment
Image: Tony Dejak/AP/Press Association Images
File: Ariel Castro, left, stands before a judge with defence attorney Craig Weintraub during Castro's arraignment
Image: Tony Dejak/AP/Press Association Images
A US MAN who kidnapped three women and held them as sex slaves for a decade, Ariel Castro, pleaded guilty to his crimes today and accepted a life sentence.
The 53-year-old Cleveland man told the court he had agreed to a prison term of more than 1,000 years on top of the life sentence, and that he knew he would never be released.
The deal allows him to avoid the death penalty.
The judge in Castro's case still has to confirm that he accepts the deal, but both defence and prosecution teams confirmed the agreement, which the defendant had signed.
"Do you understand Mr. Castro, that upon entering this plea, you will never be released from prison?" Judge Michael Russo asked Castro.
"I do understand that," the bearded suspect said, sitting in between his lawyers wearing glasses and an orange prison uniform, occasionally drinking from a styrofoam cup.
Castro was arrested on May 6 after 27-year-old missing woman Amanda Berry managed to escape from his home in suburban Cleveland, along with a young child she bore in captivity.
Police arrived at the scene and rescued Michelle Knight, 32, and Gina DeJesus, 23, from the house. All three had been kidnapped separately, held at the house, chained up and repeatedly raped.
(HennesPaynterComm/YouTube)