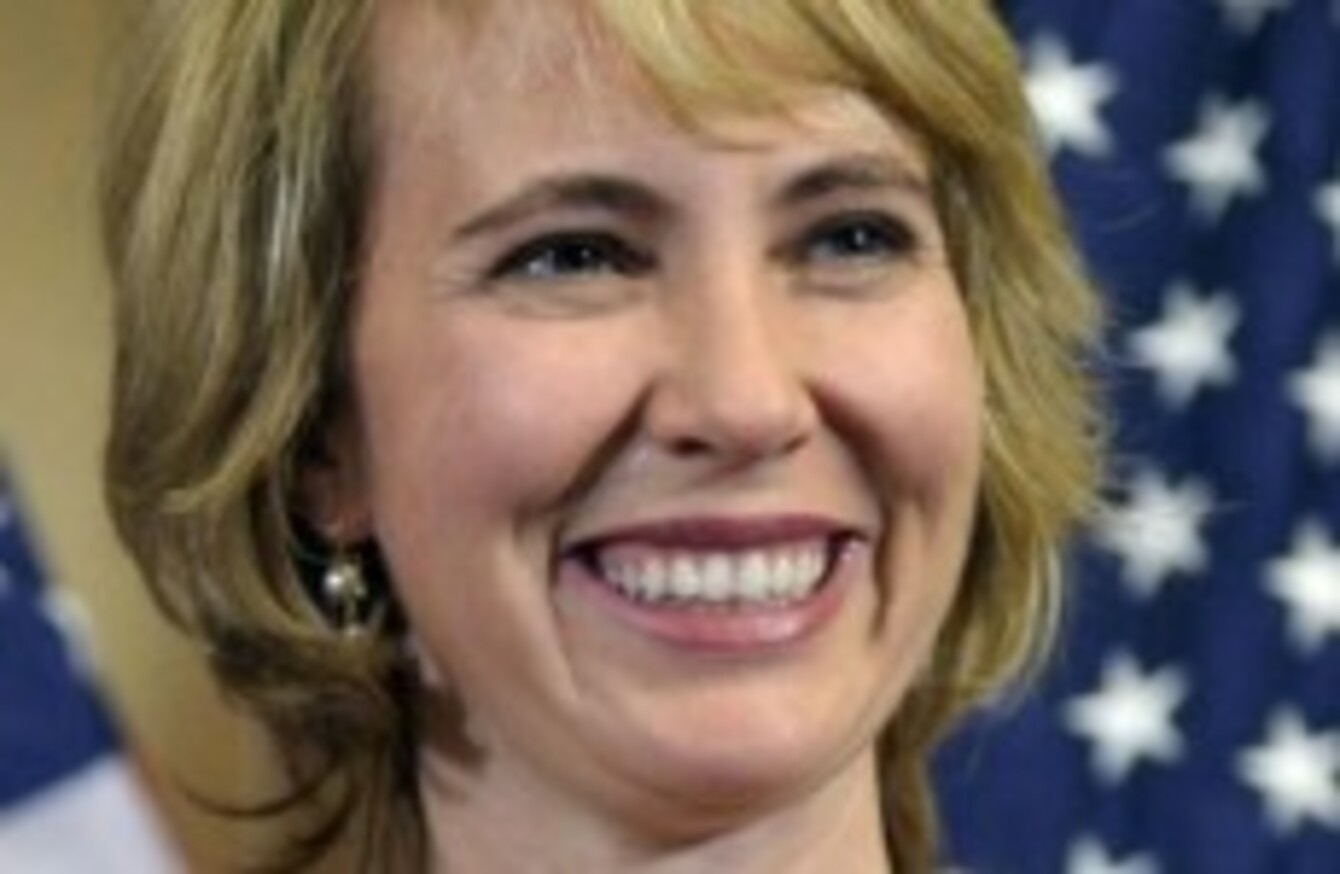 Image: AP Photo/Susan Walsh
Image: AP Photo/Susan Walsh
THE MEDICAL CONDITION OF US Congresswoman Gabrielle Giffords has been upgraded from 'critical' to 'serious'.
Gifford's husband, NASA astronaut Mark Kelly, sent a message on Twitter on Friday thanking people for their messages of support and saying that Giffords "has been improving each day".
Giffords received seriously headwounds in a shooting which killed six people and injured 13, including Giffords.
The AP reports that doctors say they could soon know if Giffords can speak. She was able to move her hands and legs by the end of last week, could open her unbandaged eye and raise her arm.
However, doctors warn that the full extent of her injuries remains uncertain.
Today, the family of the youngest victim of the Tucson shootings, nine-year-old Christina Taylor Green, said that the young girl's organs had been donated to a child in Boston. Green's aunt told the New York Post that the family felt "this is exactly what Christina would have wanted, to be able to help someone else".
One person, 22-year-old Jared Lee Loughner, has been charged in relation to the shooting. He is due to appear in court again on 24 January.
Judicial sources told CNN that they expect any trial of Loughner to be moved out of the state out of concern over pre-trial publicity in the state. A federal judge was among those killed in the shooting, and all federal judges in Arizona have already recused themselves from the case.