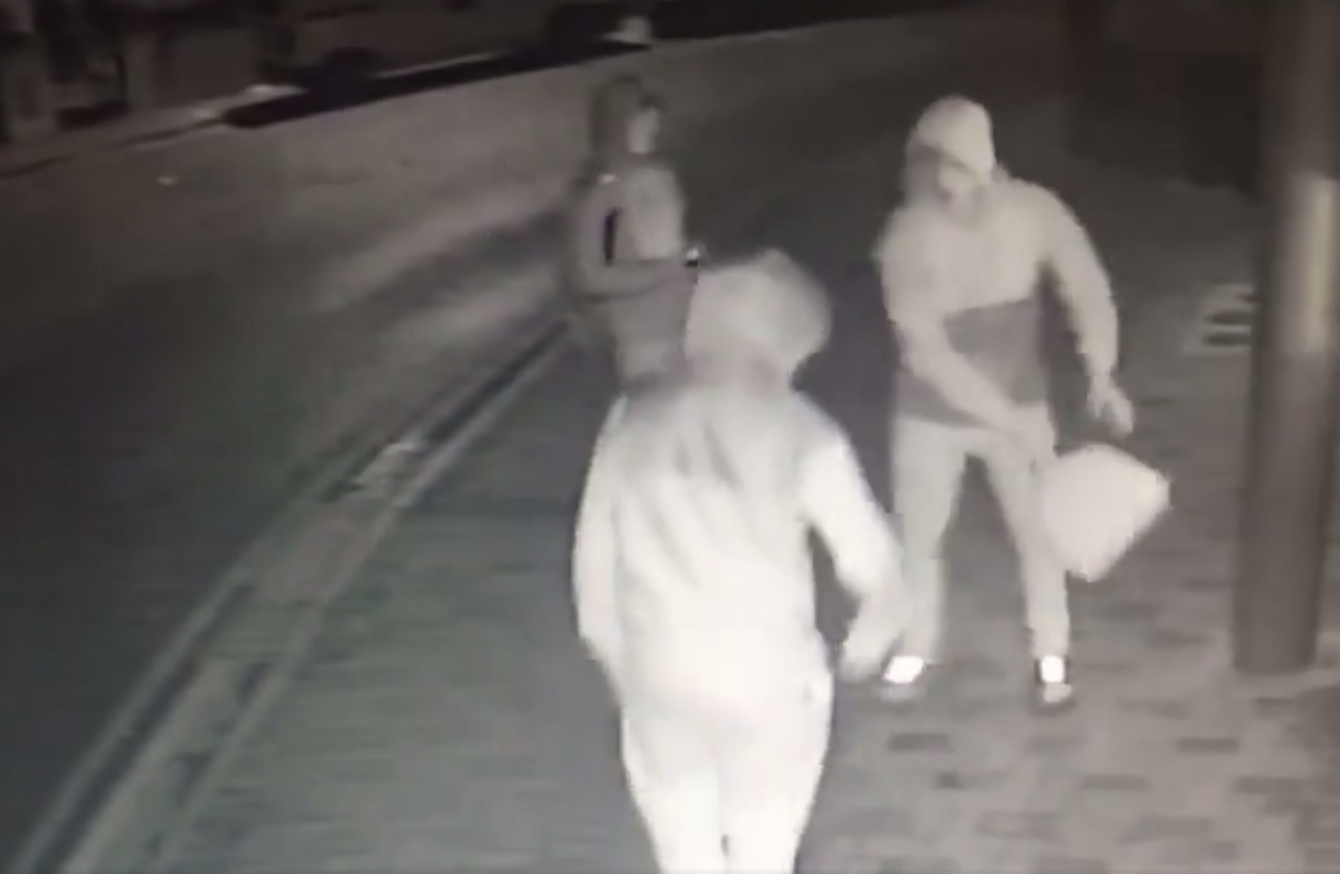 Image: Facebook/Geraldine Nolan
Image: Facebook/Geraldine Nolan
GARDAÍ ARE INVESTIGATING after three men were caught on camera destroying a defibrillator in a Wicklow town.
In the video, seen by TheJournal.ie, one man is spotted pulling the device off a wall by the 7Eleven shop in Arklow and breaking it.
Gardaí pursued the three men and nearly caught them, according to shop owner Bill Nolan.
The kit was only placed on the wall by a first responders charity group five weeks ago. Its value is estimated at around €2,000.
Speaking to TheJournal.ie, Nolan said: "At five past two last night, three guys came down, just walked over to it, ripped it off the wall and broke it.
CCTV
"Gardaí arrived 35 seconds after and nearly caught them but they managed to get away. There wouldn't be any major issues around here but something serious like this doesn't happen very often."
Nolan said he has been inundated with locals giving information on who they believe the perpetrators to be. Gardaí are now reviewing the CCTV evidence.
The shop owner explained that the tech experts who installed the CCTV managed to zoom and enhance pieces of the video footage. They have been able to get three clear pictures of the men's faces.
The 7Eleven is now running its own fundraiser to give money to the first responders so they can replace the defibrillator.