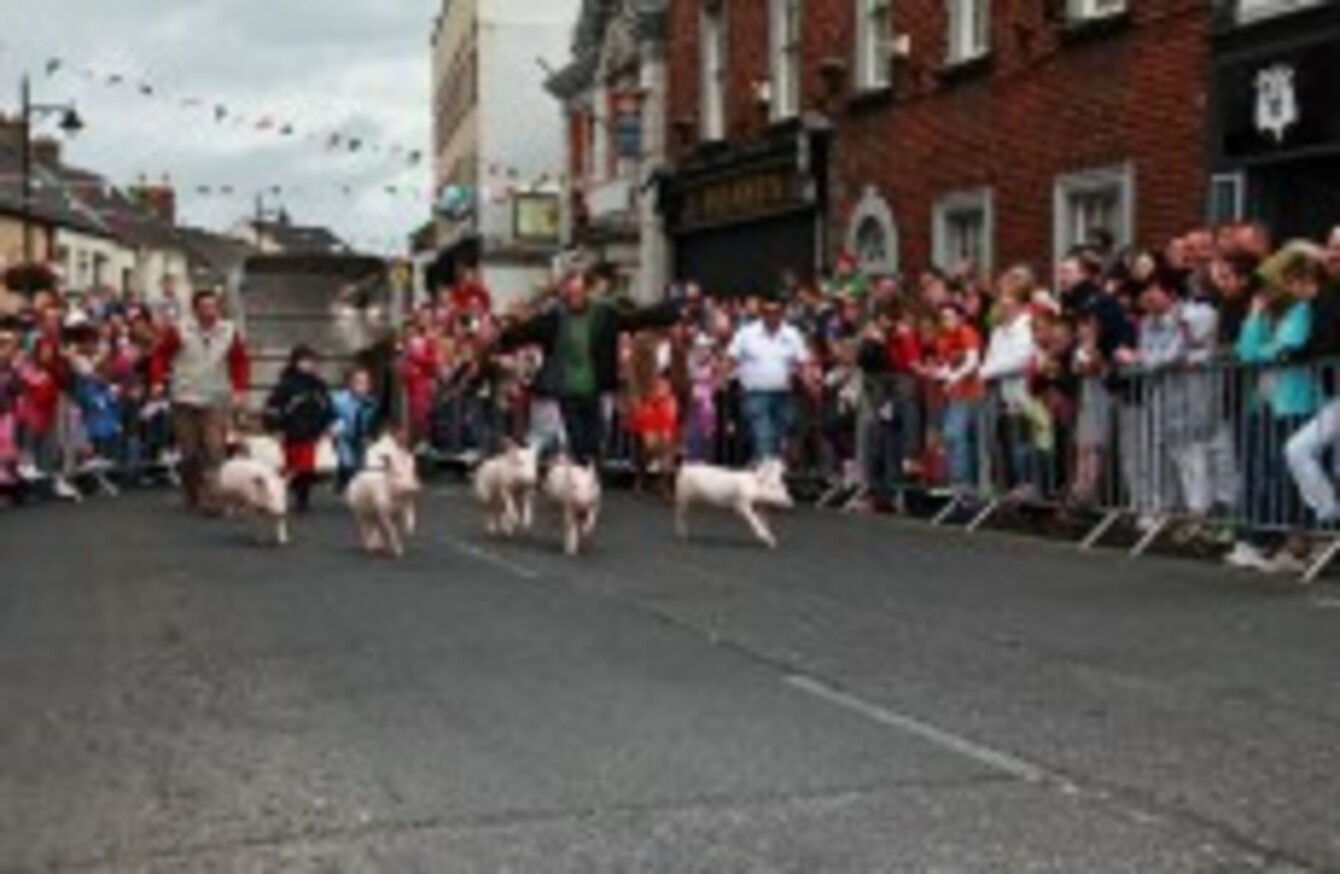 Image: Arklow Seabreeze Festival/Facebook
Image: Arklow Seabreeze Festival/Facebook
A CONTROVERSIAL PIG race went ahead in Arklow yesterday despite attempts to cancel the annual event.
An online petition to end the race had been signed by over 2,400 people.
Animal rights activist Ciara Fitzgerald, who started the petition, called the race "cruel and frightening".
The event, she said, was a "backward form of entertainment" that caused great anguish to the pigs involved.
Fitzgerald claimed last week that she has been subjected to online bullying since starting the campaign.
They said: 'You're a fool. You're a gobsh**e. You're a pig yourself. The race is harmless. You're a vegan. You're a hippie.'
Festival
The annual race has been a feature of the Arklow Seabreeze Festival for the last 24 years.
In a statement last week, the festival committee defended the event, saying many other Irish festivals hold pig races.
The welfare of the pigs is of the utmost concern and importance to us and we feel that this will hold up under rigorous scrutiny. We take a very proactive approach to this ensuring that the animals have plenty of food and water. A pig handler is also present to ensure no harm or cruelty is inflicted on any of his pigs.
Committee member Tommy Annesley, a local Fianna Fáil councillor, described the race as "one of the highlights of the festival".
He said the pigs were well taken care of by a local farmer, adding that they only had to run about 30 metres five times over the course of the hour-long event.
One year, it was so sunny we had to put suntan lotion on them – that's how well looked after these pigs are.
Annesley called Fitzgerald's objections "unreasonable" and said she only made the committee aware of the petition on Sunday, not leaving them enough time to organise an alternative event.