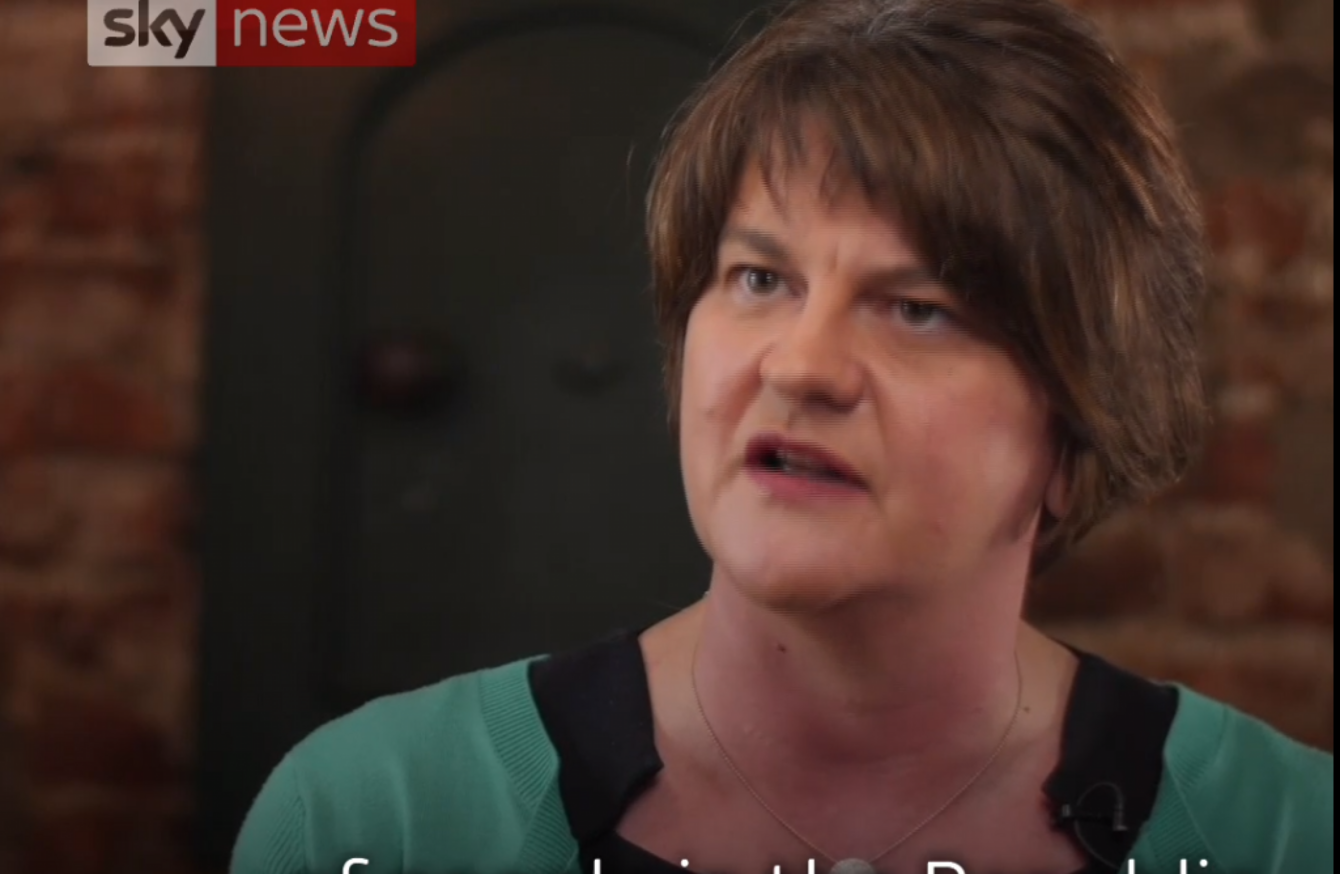 Image: Sky News
Image: Sky News
DUP LEADER ARLENE Foster has said Sinn Féín supporters have contacted her to say they will be voting for the unionist party over their abortion stance.
Speaking on Sky News this morning, Foster said she had received correspondence from nationalists indicating that they were going to change their vote if Sinn Féin was to back unrestricted access to abortion up to 12 weeks – a change ratified by the Irish people in the referendum last week.
Speaking to Sophy Ridge, Foster said: "I have had emails from people in the Republic of Ireland feeling very disenfranchised about what has happened in the Republic of Ireland.
"I have had emails from Nationalists and Republicans in Northern Ireland not quite believing what is going on and saying they will be voting for the DUP because they believe we are the only party that supports the unborn."
Following the outcome of the referendum, Foster said that her party was "taking note" of the results of the referendum, with 66% voting in favour of liberalising abortion laws.
Foster, whose party is pro-life, said that there was no constitutional bar on abortion in the North, meaning the issue was a matter for politicians to debate.
Speaking about the celebrations in Dublin Castle as the official result of last week's vote was announced, the DUP leader criticised what she saw and called it "distasteful".
"It certainly does not deserve some of the antics that we've seen recently frankly and I did find it, I have to say, quite distasteful to see people dancing about on the streets in relation to the referendum results. This is a serious subject," she added.
There have been protests up North following last week's vote. The six counties are the only region in the UK which does not allow abortion.
Theresa May's minority Conservative government relies on support from MPs from the DUP for a majority in the British parliament.
Sinn Fein and the SDLP as well as the cross-community Alliance Party back overturning the ban.