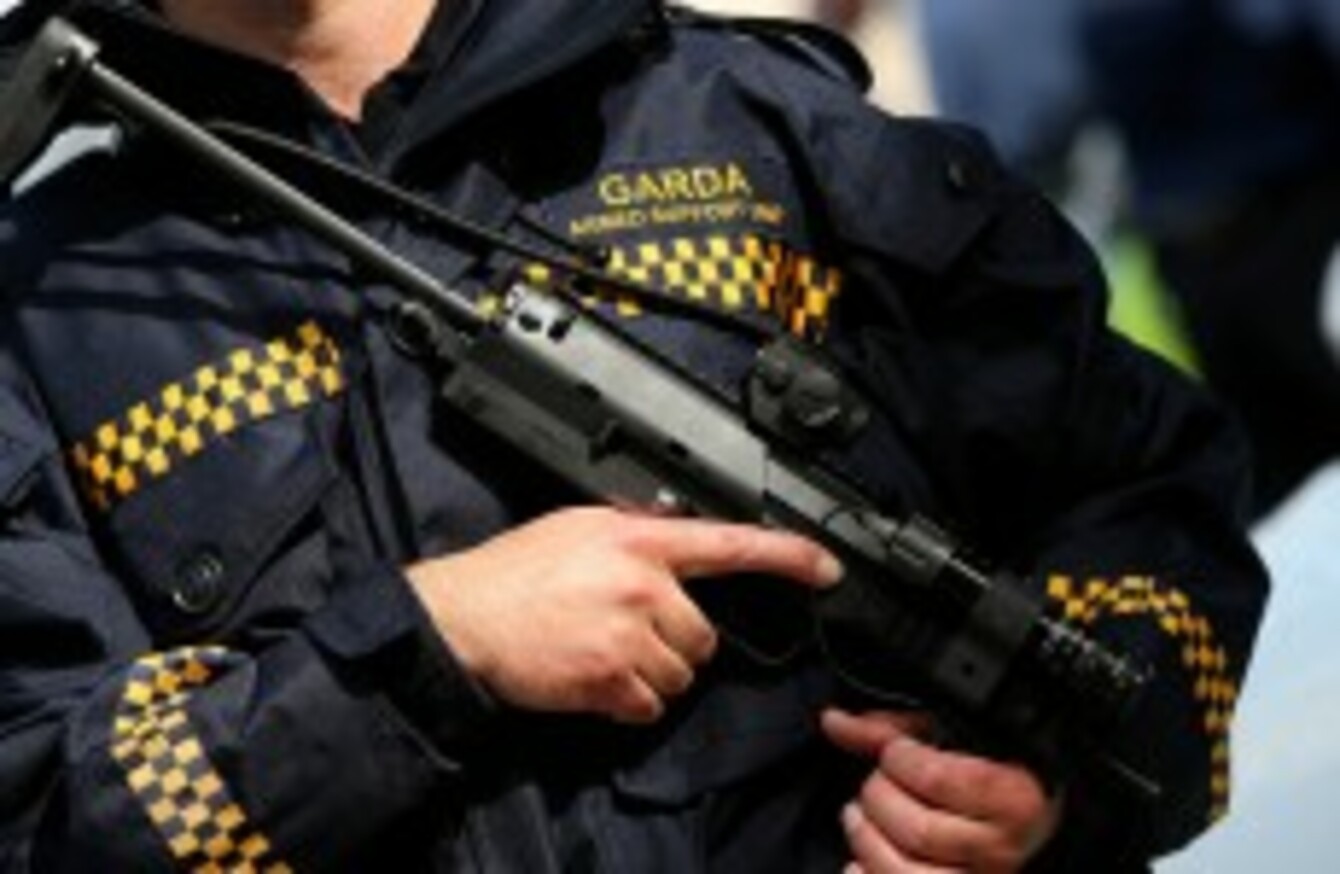 An officer from one of the specialised units
Image: Julien Behal/PA Archive/Press Association Images
An officer from one of the specialised units
Image: Julien Behal/PA Archive/Press Association Images
SPECIALIST ARMED GARDAÍ are now in operation nationwide after the final unit was deployed recently, the force has announced.
The last Regional Support Unit (RSU) was officially launched today by assistant commissioner Gerry Phillips, who said they would provide a "highly mobile response" to criminality.
The unit has been deployed to the south-east region, following others in northern, southern, eastern and western areas as well as Dublin. Phillips said they would particularly target criminals travelling from other areas "who are responsible for a large number of burglaries in the region".
"The deployment of the RSU in the South Eastern Region adds another important layer to our policing response," he said.
Regional Support Units are trained to use firearms as well as non-lethal weapons. They patrol as ordinary gardaí, but use special uniforms, firearms and vehicles when called to a "critical" incident.
The force said RSUs have already been involved in incidents disarming people with knives or guns, and have saved a person's life using a defibrillator.
In a statement, An Garda Síochána said the units provide "a graduated response to critical incidents, supporting frontline officers in a prompt and skilled manner".
They are "trained & equipped to contain a situation pending arrival of other specialist or national units, if required," the statement added.